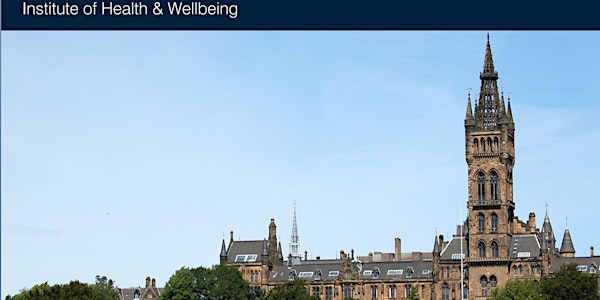 Addiction treat serv in India-bridging chasms, not just gaps:Prof P Murthy
Event Information
Location
Sir Charles Wilson Building
Seminar Room A/B
1 University Avenue
G12 8NN
United Kingdom
Description
We are pleased to invite you to:
The Institute of Health and Wellbeing Maurice Bloch Annual Lecture Series 2015/16
Title: Addiction treatment services in India- bridging chasms, not just gaps
Presenter: Professor Pratima Murthy
Date: Thursday 26 November 2015
Time: 1pm lunch will be served 30mins beforehand
Venue: Sir Charles Wilson Seminar Room (downstairs seminar room)
Chair: Dr Kenneth Mullen
Abstract: Pratima Murthy' Professor of PsychiatryCentre for Addiction Medicine, NIMHANS, BANGALORE, INDIA
It is a flat world after all….
And with that come many unintended consequences as well. India, like many other countries in the world, is facing a growing problem of addiction. While licit drugs like tobacco and alcohol continue to pose significant public health problems, illicit drugs are not uncommon and pharmaceutical drugs are on the rise. Our clinics are beginning to see a slow, nevertheless steady increase in behavioural addictions.
Several factors influence the substance use scenario. Wide geographical and cultural heterogeneity, gender, socio-economic inequities, low availability, affordability and access to services all contribute to huge treatment gaps for addiction. The magnitude of the consequences of substance use is still not completely understood and the responses are still fragmented. Although the prevalence rates for substance use are relatively lower compared to many other countries at present, the numbers requiring attention are staggering. Responses and innovations exist, but there is a great need for a systematic and coherent response to address the growing problem of substance use and addiction in India.
Date and time
Location
Sir Charles Wilson Building
Seminar Room A/B
1 University Avenue
G12 8NN
United Kingdom