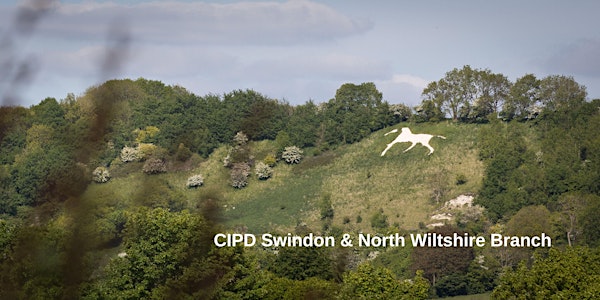 Adding "Conflict Management" Advice to your HR Consultancy Toolkit
Event Information
Location
BCS, The Chartered Institute for IT
3 Newbridge Square
Swindon
SN1 1BY
United Kingdom
Louise Carver will share her experiences of helping parties in conflict to reach resolution as well as 'healthy' conflict in the workplace.
About this event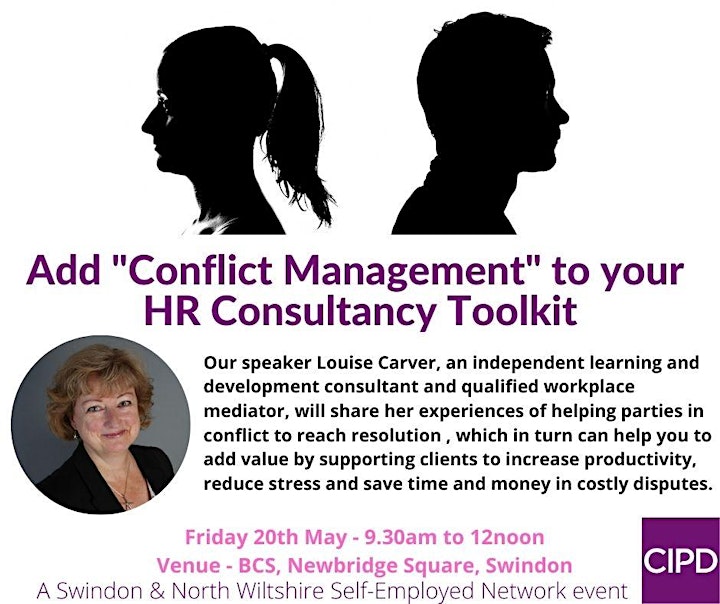 Adding "Conflict Management" Advice to your HR Consultancy Toolkit - Self-Employed Network Event - Presented by Louise Carver
Event details:
Over a third of all employees in the UK report experiencing some form of interpersonal conflict in the workplace - whether an isolated incident or a longer-term issue within a professional relationship. Whilst this can be extremely costly to an organisation if not quickly and satisfactorily resolved, the wider impact on both individuals and organisations goes far beyond a financial one and includes reduced productivity, increased stress-related sickness absence, and higher staff turnover. Changes to ways of working, initially as a result of the pandemic, and, latterly, as organisations attempt to determine the optimum balance of office / remote / hybrid working have certainly thrown into sharp focus the importance of building and sustaining constructive workplace relationships in avoiding and managing damaging conflict.
Leaders and line managers play a central role in creating, avoiding, or resolving conflict. However, around a quarter of employees do not think their line manager helps build good team relationships; the same proportion do not think they manage conflict well. And a worryingly common one in five employees are of the opinion that their line manager actively creates conflict. Often HR professionals are only brought in once a conflict situation has deteriorated although deploying the most suitable approach can still lead to a successful resolution.
So how can we as independent consultants work with our clients in leadership or management roles to help them recognise and manage the behaviours which lead to unhelpful conflict, to create a culture in which diverse perspectives are valued and difficult conversations can take place respectfully, and to achieve a successful resolution if things have deteriorated?
In this session, Louise Carver, an independent learning and development consultant and qualified workplace mediator, will share her experiences of helping parties in conflict to reach resolution and will discuss how she also uses her knowledge and skills to help leaders and teams discover how they can have 'healthy' conflict in the workplace so that disagreeing well becomes key to organisational success.
Timings:
09.30 am - refreshments and networking
10.00 am - workplace conflict: how and why it happens and how to resolve it
10.40 am - refreshment break
10.50 am - creating the conditions for disagreeing well and avoiding damaging workplace conflict
11.30 am - summary and open discussion
12.00 am - close
Self-paid parking is available at Fleming Way or Whalebridge. Light refreshments will be served.
Additional Information:
Refunds should the event be cancelled - you will receive a full refund if we have to cancel the event due to any Government update / guidance.
Date and time
Location
BCS, The Chartered Institute for IT
3 Newbridge Square
Swindon
SN1 1BY
United Kingdom