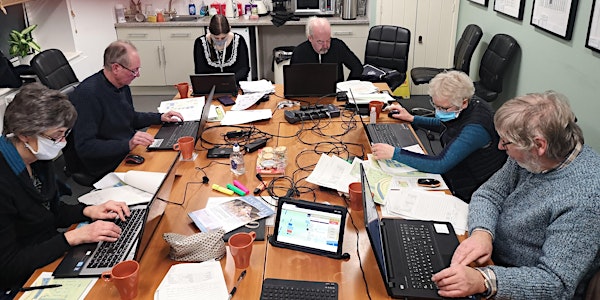 Adding Inscriptions to the Jewellery Quarter Cemeteries Maps
Location
Jewellery Quarter Conference Centre
10 Vyse Street
Hockley
B18 6LT
United Kingdom
Indoor, friendly, session adding the inscriptions and details to the digital map at the Jewellery Quarter Conference Centre.
About this event
As part of the celebrating Birmingham's Burial Grounds Project volunteers have been busy in the Warstone Lane Cemetery, and are soon to start in Key Hill Cemetery, collecting the inscriptions and details of the individual gravestones and memorials in the two cemeteries.
This session is to add the collected details onto a digital map of the cemeteries helping to create a digital, searchable archive of Birmingham's first cemeteries.
Our burial grounds are full of stories. They are the chronicles of our communities and mark the live of people who may not be noted anywhere else. The inscriptions on the stones tell us of love, long lives, travel and tragedy, families and fashion. Join our free sessions and help us build an archive of these stories.
Please contact George (george@cfga.org.uk) if you have any concerns and wish to discuss your access needs.
No experience needed, we will show you what you need to do.
There is no charge to take part in this session.