Description
Being part of a high-performing team is awesome. Research shows the best teams outperform the sum of what individuals contribute. But working in a team also brings the potential for conflict. Some are intellectual (different viewpoints), while others are emotional or relational (hurt feelings, not feeling seen or valued, a fear of not fitting in). Or a seemingly messy mix of all the above. Conflicts are a natural part of working with others. Research shows that the healthiest teams are those who learn to dance with tension. But how?
The aim of this workshop is to explore practical strategies to navigate conflicts more effectively. We will explore and challenge underlying beliefs about conflicts (e.g. 'We should avoid conflict so we don't hurt relationships or morale' or 'By ignoring conflict, it will go away') and your role in conflicts (e.g. 'I freeze up - have a hard time addressing conflict head-on' or 'Unless I can remain completely calm, I won't navigate conflicts well'). These beliefs often shape and limit, our ability to navigate them effectively. We will discover and develop strategies that you can use to reduce conflict, to navigate hot topics and to de-escalate.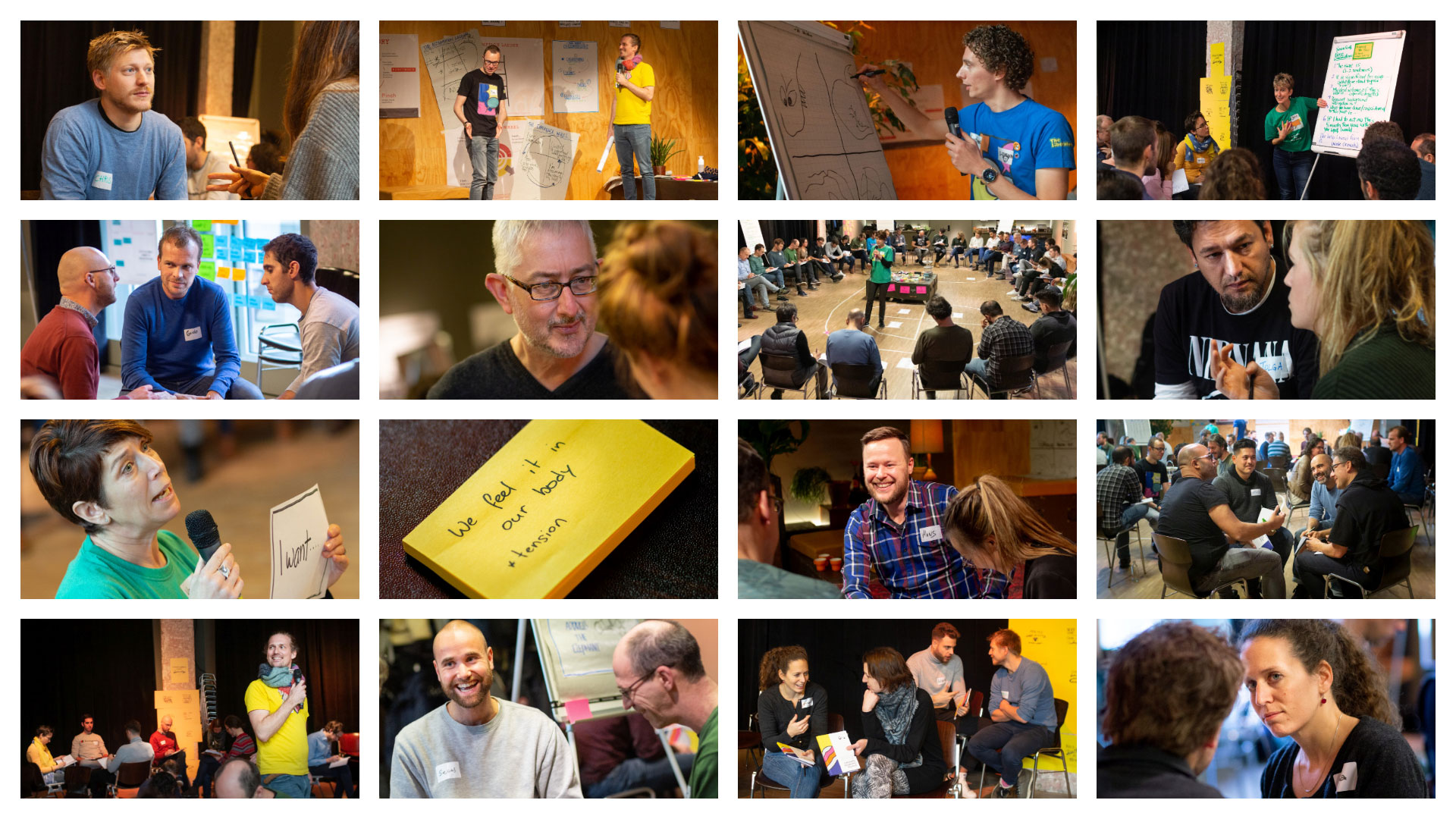 After this workshop, you will have a better understanding of the role of conflicts in productive teams. You will have expanded your toolkit both with new strategies for how you act in conflicts, as well as how to navigate conflicts in teams. You will also build a network with participants to give and get help.
Intended audience
This 1-day workshop is ideally suited for (group) facilitators, conflict mediators, Scrum Masters, team coaches and other people who frequently work with teams and feel they can make progress in their ability to navigate conflicts in teams.
Overview of the program
A more detailed program will be made available soon. Expect an immersive, hands-on experience where we will be using Liberating Structures to help you discover how to address and navigate conflict in groups. There are plenty of opportunities to connect with others and to give and get help.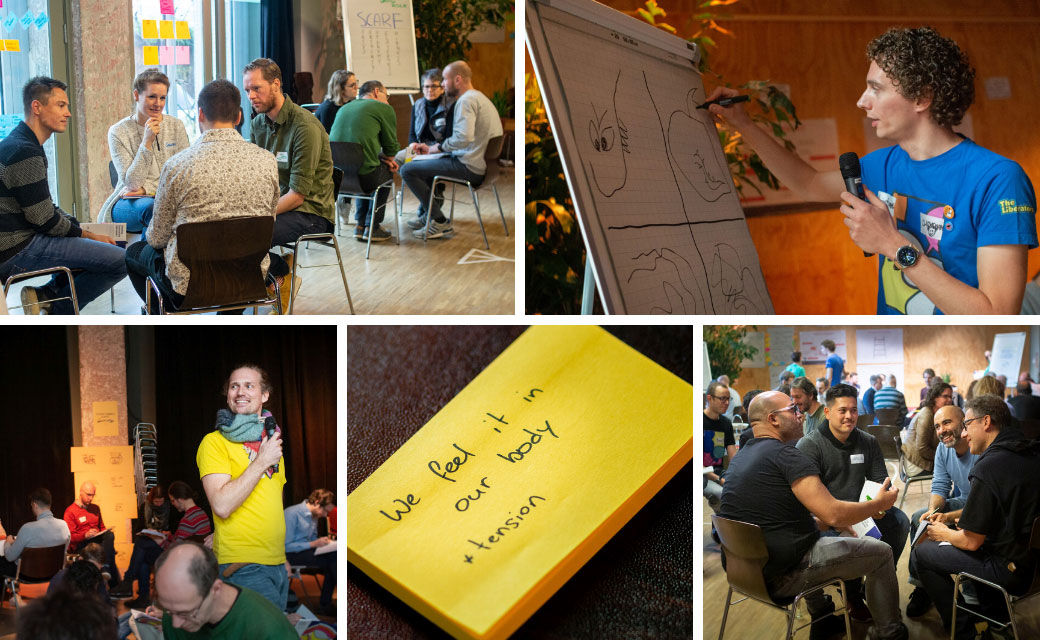 About the Design Team
This workshop is hosted by Karen Dawson and Julie Huffaker from DeeperFunner, Daniel Steinhoffer from Holisticon and and Barry Overeem and Christiaan Verwijs from The Liberators.
Tickets & Venue
Regular tickets are priced at €500,- (ex VAT & service fee). With our group discount, we happily encourage you to bring people you know. Attending with colleagues accelerates your ability to apply new strategies with your teams. Bring more than three people, and receive a discount of €100,- per participant. The same discount also applies if you are participating in our Scrum Master Learning Journey or in the Liberating Structures Immersion Workshop earlier that week. All tickets include a luxurious lunch for the day and free drinks and bites throughout.
Can I Pay By Invoice?
We love simplicity. Booking through EventBrite is both simple, safe and fast. You also automatically receive a VAT invoice from us. If you are unable to pay - for example because others have to do this - we can send you a manual invoice. Please contact us at info@theliberators.com and let us know the name of your company, the address, a purchase order (when relevant) and the VAT-number when your company is EU-based. Because this process is manual and requires manual checks, we add an administration fee of €100,-. When your organisation requires vendor registration, longer payment terms, split invoices or signed vendor agreements, we add a complexity fee of €100,-. In other words, your organisation can save money by keeping things simple.
More reading
We don't like fine-prints either, but please make sure to check out our (short) Terms and Conditions for Training Services and Privacy Policy. They apply to all registrations through EventBrite, either done by you directly, by us on your request or a third-party on your behalf.