We are on a mission to address period poverty to elevate the next generation of women leaders by promoting menstrual health and education.
About this event
Pandemic Periods & Girls Health Ed are on a mission to address period poverty to elevate the next generation of women leaders. This is not only about promoting menstrual health during the primary, secondary, and higher education, but also about creating enabling environments for women to fully participate in the workforce.
If we want more women leaders, we need to make education facilities and workplaces conducive to their needs, from menarche to menopause.
Period poverty is a global issue affecting women, girls, and other people who menstruate who do not have access to safe, hygienic period products. The reality is that the COVID-19 pandemic has exacerbated the social determinants that underpin period poverty. Many people have lost their livelihoods as a result of this pandemic, and many more might follow. This influences household incomes, directly or indirectly impacting menstruators' ability to afford or prioritize period products or access to the education they need to manage their periods appropriately.
We will bring together key voices, including policymakers, donors, frontline health workers, educators, and advocates to discuss better access to information and education that can support all individuals that menstruate to manage their periods with dignity in the context of COVID-19.
About Pandemic Periods
Pandemic Periods is a group of passionate anti-period poverty activists, media specialists, frontline health workers, and researchers from every corner of the world. We have come together to fight for the recognition and acknowledgment of those that are experiencing challenges in accessing period products during the COVID-19 pandemic. Our collective includes individuals from different cultural backgrounds, contexts, countries, and creeds, all with the same mission, to fight period poverty through cross-sector collaboration, creative communications, and action-orientated advocacy.
No person that menstruates should have to experience the stigma or shame associated with a lack of access to period products. Periods do not stop for pandemics, we have a social responsibility to ensure that they do not hamper the efforts of health workers, caregivers, or anyone that is experiencing physical, psychological, or emotional challenges during this pandemic.
For more information visit – www.pandemicperiods.com
About Girls Health Ed
Girls Health Ed is a community-based organization that seeks to educate adolescent girls and young women about their health. We exist to help girls make healthy, informed decisions about their lives by having Teaching Fellows from relevant fields teach workshops in local schools and community centers.
We focus on low-income adolescent girls and young women who are less likely to obtain accurate information about their changing bodies from their school or home environments. We aim to instill confidence through knowledge to ensure that girls walk away with a valuable reference they are able to use throughout their lives. We use health education to maximize the positive impact that girls and young women are able to have on their communities and empower them to change their lives for the better. To date, nearly 5000 girls and young women have participated in our workshops.
For more info visit- www.girlshealthed.com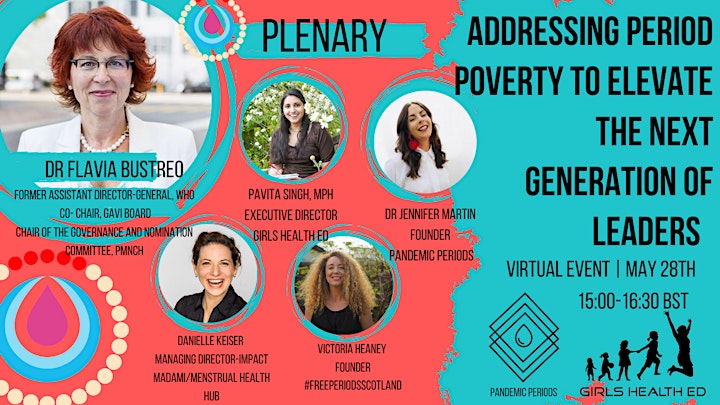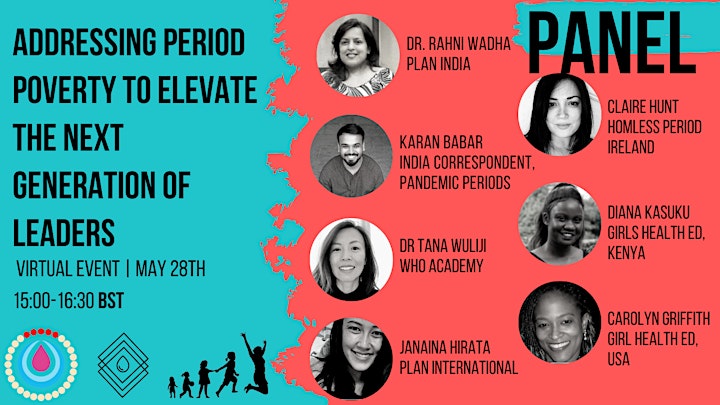 Organiser of Addressing Period Poverty to Elevate the Next Generation of Women Leaders