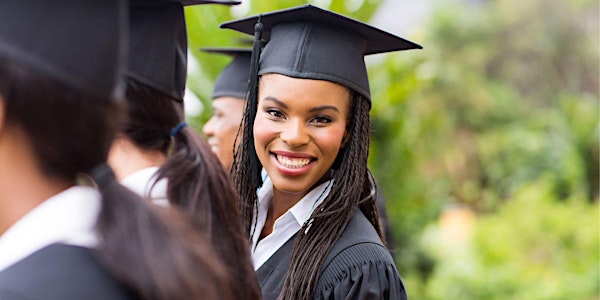 Addressing race inequality in higher education: a GHWY good practice event
Part of a race & education mini-series, with a focus on HE outcomes, this session will present research, good practice and student voice.
About this event

***
This session is part of a GHWY two part series focusing on race and education, supported by Prof Vini Lander. Our other session 'Let's talk about race' takes place on 2nd March and will introduce delegates to the broad themes of race, education and inequality (the primary audience is staff in schools and colleges). For more details and to register for this session, please click here.
***
Session details
The latest of an ongoing programme of good practice events organised by Go Higher West Yorkshire (GHWY), this online event will respond to the ongoing sector-wide conversation about race and inequality for students in higher education (HE), particularly in relation to the awarding gap and differential outcomes for many students from some Black, Asian and Minority Ethnic (BAME) groups. We will present research, good practice and student voice all with a local focus, unpicking the nuance, context and opportunity associated with this strand of widening participation into and through HE.
The presentations and discussion will be tailored to provide actionable advice and ideas applicable to HE providers of all sizes and resource levels. It may also be of interest to staff working in further education.
Key features
Keynote presentation from Vini Lander, Professor of Race and Education at Leeds Beckett University
Professor Lander is also the Director of the Centre for Race, Education and Decoloniality in the Carnegie School of Education at Leeds Beckett. Her presentation will address the following:
What race inequality looks like in a higher education context and the contributory factors
How race inequality manifests as an attainment gap for HE students from some BAME backgrounds
The educational context leading up to HE
What steps need to be taken at a sector-level and at an institution level
Research presentation from Dr Joanne Tyssen, HE Widening Participation & Outreach Manager at University Centre Leeds
Dr Tyssen, Head of Widening Participation at University Centre Leeds, has recently authored a report for GHWY assessing higher education opportunities for Black, Asian and minority ethnic young people in West Yorkshire. Her presentation will cover:
The context of the research
Key findings and recommendations
Implications for West Yorkshire HE providers and potential opportunities for collaboration
Student panel and/or student stories from across West Yorkshire
HE students currently enrolled at HE providers in West Yorkshire will join us to share their stories, experiences and insights about race inequality in higher education. Delegates will have the opportunity to ask students questions.
Purpose of the event
Our core objectives for the session are as follows:
Delegates grow their knowledge and understanding of circumstances pertaining to the BAME attainment gap in HE and wider race inequality in education
Delegates feel better equipped to strategically support the educational success of BAME students within their institution
Delegates feel motivated to capitalize on emerging good practice across the partnership
Delegates feel involved in and supported by partnership collaboration
Intended audience
The primary audience for this event is any staff from GHWY's 13 HE provider partners, encompassing:
Bradford College
University of Bradford
Calderdale College
University of Huddersfield
Kirklees College
University of Leeds
Leeds Arts University
Leeds Beckett University
Leeds College of Building
Leeds Conservatoire
Leeds City College
Leeds Trinity University
Wakefield College
GHWY would like this session to contribute to addressing race inequality across all facets of student life and education at each partner institution. You are therefore urged to forward this invitation far and wide within your institutions, particularly staff working in the following areas:
Strategic leadership
Student support services
Personal tutors
Academic/teaching staff
Student Unions
Outreach/widening participation
Curriculum/pedagogy
FE providers: this session is also open to staff working in further education across West Yorkshire. Elements relating to access and transition to HE may be of particular interest here.
Event schedule
The full agenda for this session will be available soon.
Joining instructions
Joining instructions will be emailed to all registered attendees at least two days prior to the online event.
Further information
If you have any questions about this session please contact Natalie Aldridge at n.aldridge@leeds.ac.uk.