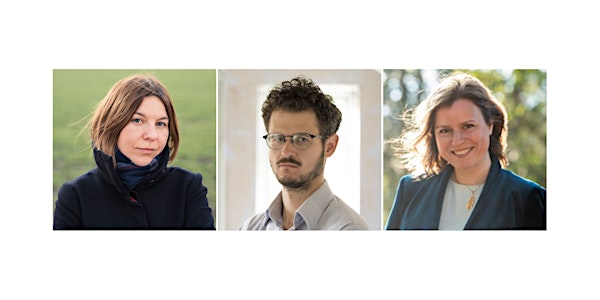 Addressing the Climate Change-Migration Nexus Through Policy and Art
Lena Dobrowolska, Teo Ormond-Skeaping, and Dina Ionesco: Addressing the climate change-migration nexus through policy and art
About this event
This seminar will reflect on how policy and art can work together to better understand human mobility in the context of climate change. It will discuss recent developments in the international governance of climate change related migration, and explore the role of art in raising awareness, creating a frame for dialogue and discussion, and activating change.
Speakers:
Dina Ionesco is Manager in the Adaptation Division at the United Nations Framework Convention on Climate Change (UNFCCC) secretariat, focusing on human mobility and climate change.
Lena Dobrowolska and Teo Ormond-Skeaping are an artist collaboration from Poland and the UK whose work focuses on climate change. They won the 2019 Coalition for Art and Sustainable Development (COAL) Prize with their project 'You never know, one day you too may become a refugee'.
Further information
Participation is free for this public event, but we kindly ask that you register using the link provided.
Chat will be disabled for attendees, but if you have a question for the panel, please submit it into the Q&A box.
In the second half of the event, we will select as many questions as possible within the time. You will be given the option to unmute yourself to ask the question.
Attendees will not be able to turn their camera on.
The twitter hashtag for this event is: #PolicyandPractice and you can follow us @uclspp
This webinar will be recorded and made available on our podcast platform 'UCL Political Science Events'