Description
This valuable half-day roundtable will consider evidence-based prevention and look at ways of connecting practitioners, service providers and commissioners in order to develop effective ecosystems of prevention at a local level.
Why do we need a Community of Evidence-Based Practice?
As part of the Alcohol and Drug Education and Prevention Information Service (ADEPIS), Mentor has explored and chronicled the most effective ways to embed evidence-based practice into mainstream education. Our findings conclude that because the challenges young people face are complex and interlinked and because one organisation alone cannot address all the potential harms young people face, a Community of Evidence-based Practice (CEP) is critical in order to provide quality evidence-based prevention programmes for all young people. This was confirmed during two initial sessions Mentor held in 2016. In these sessions participants discussed the reasoning for having a CEP, effective ways of building it and tailoring it to practitioner's needs in a way that incorporates shared aims and objectives.
What are the benefits?
The establishment of a CEP, with a focus on prevention, will allow for shared information and experiences and collective learning which will enrich services provided to young people. As a member of the CEP you will also be able to:
- keep abreast of the latest developments in the field of prevention, health and education
- have the opportunity to lead on the development of new areas of work and research
- develop a stronger network and effective collaborations in your local area
Together we can develop best practice, build a strong evidence base of what works, involve key stakeholders in the design and delivery of programmes that work, and support each other in protecting children and young people from harm by building their self-efficacy and resilience to risk as they move through childhood and adolescence.
How will it work?
CEP will be a network aimed at connecting practitioners, service providers and commissioners to enable the development of effective ecosystems of prevention at a local level to ensure, that by working together, we can fill existing gaps in provision.
Mentor will host an annual roundtable event to allow members of the community to meet in person. As a member, you will be urged to collaborate and build a stronger network through sharing online material and best practice and by joining webinar sessions and forums. You will also be encouraged to regularly connect with other practitioners through interactive tools that Mentor plans to develop.
Chairperson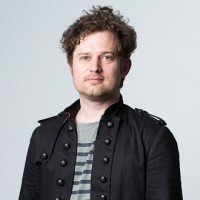 Professor Harry Sumnall: Liverpool John Moores University
Harry is Professor of Substance Use at the Centre for Public Health and Liverpool John Moores University, and joined Mentor's Board of Trustees in June 2015. Harry's funded research programmes have focused, like much of Mentor's work, on the evidence base for drug and alcohol misuse prevention, and exploring ways to implement evidence-based preventive practice and policy. His research team at Liverpool John Moores University is currently investigating a number of specialist areas, including: alcohol harm reduction and prevention; quality standards for drug prevention; understanding the factors that contribute to risky behaviours and situations, and young people's addiction policy. As well as being a Mentor Trustee, Harry is a Board Member of the European Society for Prevention Research and a member of the UK Advisory Council on the Misuse of Drugs, which used Mentor's ADEPIS resources in its assessment of UK drug prevention interventions. He also reviews a number of journals relating to drug policy, psychopharmacology and substance misuse.