ADHD IS REAL

Thursday, 16 October 2014 from 09:30 to 16:30 (BST)
Event Details
ADHD IS REAL
Promoting Positive Attitudes
and Building Resilience in People with ADHD
For parents and teachers
St Pauls Church Hammersmith
ADHD Awareness Week Conferences
St Paul's Church
Hammersmith
A new Understanding of ADHD, Mood and Emotion
Thomas E Brown PhD
Dr. Brown is a clinical psychologist who received his Ph.D. from YaleUniversity and maintains a private practice in Hamden, CT. specializing in assessment and treatment of high-IQ children, adolescents and adults with ADHD and related problems.  He is an Asst. Clinical Professor of Psychiatry at the Yale University School of Medicine and is Associate Director of the Yale Clinic for Attention and Related Disorders.
Dr Brown will
---


Breaking Down Barriers
Marko Ferek
Marko Ferek graduated from the American College of  Management and Technology in Dubrovnik, Croatia(RIT's subdivision) in 2003. He is the founder of the "Buđenje" – Organization for understanding ADHD in Zagreb, Croatia  and since 2005 he has been managing and executing its educational projects (lectures and workshops), initiatives, promotions and campaigns. As a supervisor and a mentor he is involved in organization's activities such as monthly meetings for parents and adults with ADHD, and Skill Builders for children and teens.
"Buđenje" organization has the biggest online ADHD community in Croatia and region (www.budenje.hr), and is a member of ADHD-Europe organization.
Marko Ferek is internationally acclaimed speaker on ADHD and creativity who  has given talks and shared his message in many schools, universities, centers, hospitals and on many conferences throughout the world – Galway (Ireland), Ljubljana (Slovenia), London (U.K.), Hong Kong, Zagreb (Croatia), Belgrade (Serbia), Toronto (Canada), Orlando (U.S.), Budapest (Hungary).
His book "Hyperactive dreamers – better, worse, different" is a bestselling book in Croatia that has been translated into Hungarian and English. He has made guest appearances on many national TV and radio shows as well as in magazines and newspapers.
For more information about Marko Ferek and his work, please visit www.hyperactivedreamers.com.
---
Heart. Hospitality. Healing and Hope- the essential ingredients of inclusive schools for learners with vulnerabilities. How do such schools work and what makes their learners thrive?"
Professor Loretta Giorcelli one of the most inspiring speakers and educators you will ever hear. We are so lucky to have her at this event as her diary is always full while she lectures constantly across the globe.
---
The Resilience Breakthrough - Turning Adversity into Advantage 
Christian Moore LCSW
Founder of the WhyTry programme
---
Jerry Mills
"Extraordinary: An Enlightening ADHD Experience"
Jerry Mills is a talented teacher, singer/songwriter and ADHD adult from the U.S.. Through engaging stories, original songs, humor and personal experience, he will inspire you to discover just how extraordinary the ADHD experience can often become.
Jerry Mills is an internationally acclaimed speaker, educator, ADHD adult, songwriter and storyteller who captures audiences with his unique speaking style and music. His programs are often a conference highlight.
He combines his blend of authenticity, creativity, experience and gifted songwriting with his poignant personal story, heart-warming insight, penetrating lyrics and visual media.
A former teacher, for twenty years he has shared his very personal and unique concert style presentations with hundreds of thousands of people from all walks of life.
His programs are riveting and electrifying. As one conference planner describes it, "If you really want to get your message across, you need someone to involve your eyes, your ears, your heart and your emotions. Jerry's presentations do that. It's the whole package!"
He has produced several audio recordings including Urgent Reply, The Real You and his newest release, Lifeline.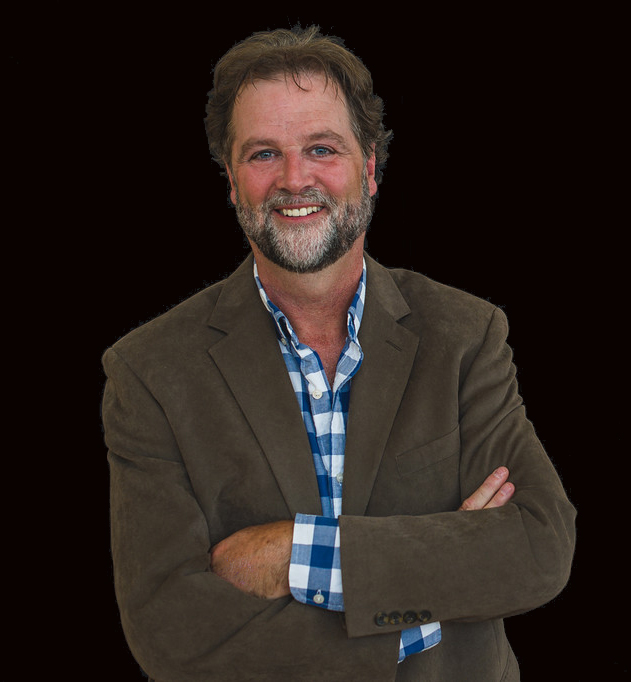 Jerry Mills 2014 ADDISS Session Description for Stockport and London
When & Where

St Pauls Church
Queen Caroline Street,
Hammersmith
W6 9PJ London
United Kingdom


Thursday, 16 October 2014 from 09:30 to 16:30 (BST)
Add to my calendar
Organiser
ADDISS is the national ADHD charity providing information, training and support to parents, patients and professionals.