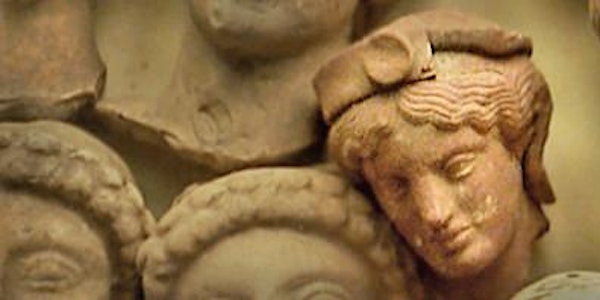 Adjacent, Alternative and Post-Academic Careers in and around Classics
Event Information
Refund policy
Refunds up to 1 day before event
Description
The Women's Classical Committee UK is organising a day of workshops and discussion groups to highlight the many and varied careers, jobs, pursuits, and opportunities that lie around and beyond an academic career.
We hope to build both confidence and a community at this event by making a space to share a variety of post-phd and early-career experiences. The focus will be empowering participants to see and seek out employment that values their particular skills and interests. More details of the programme are available on our website.
As with all WCC events, partial travel bursaries are available for students and the un/under-employed. To apply for a travel bursary, please email lucy.jackson AT kcl.ac.uk by August 10th at the latest with a short paragraph detailing your projected travel costs, any institutional affiliation and confirmation of student/unwaged/under-waged status.
In-person registration is free for paid-up members of the WCC UK, who have received instructions on how to access this ticket type over e-mail. If you need the instructions to be resent, please e-mail us at womensclassicalcommittee@gmail.com. For non-members, tickets cost £10 (to cover catering costs). There is also the option to purchase membership at the same time as registration; membership currently costs £20 per calendar year, or £5 for students, unemployed, retired or underemployed members.
Please note: for logistical reasons, purchase of membership via Eventbrite includes an additional Eventbrite purchase processing charge. If you wish to avoid this charge, please follow the instructions on our website. If you wish to purchase membership but only attend part of the day, please e-mail us.
For further queries about the event, please e-mail Dr. Lucy Jackson at lucy.jackson AT kcl.ac.uk.
The WCC is committed to providing friendly and accessible environments for its events, so please do get in touch if you have any access, dietary, or childcare enquiries.
Child-friendly Policy
The Women's Classical Committee is committed to making our events as inclusive as possible, and recognises that the financial and practical challenges of childcare often impede people from participating in workshops and conferences. Anyone who needs to bring a dependent child or children with them in order to participate in one of our events is usually welcome to do so, but we ask you to inform us of this in advance so that we can take them into account in our event planning and risk assessment.
Attendees who wish to bring children are welcome to do so; the safety and well-being of children remains their carers' responsibility at all times.
Date and time
Location
Refund policy
Refunds up to 1 day before event