Admission tickets for visiting Houghton Lodge Gardens in Hampshire. (2nd August - 30th September Dates)
About this event
Opening
The garden and the tearoom are open Monday-Friday 11.00am-5.00pm and weekends and bank holidays 10.00am-5.00pm. There are a few Saturday afternoons when the walled garden will be closed for a wedding. Please see the dates and times at the bottom of this page for these walled garden closures.
We will remain vigilant and follow all measures set by Public Health England.
As a 14-acre garden with lots of open space it is the perfect place to relax and unwind.
Pre-Booking Information
Despite the easing of restrictions on 19th July we have decided to continue with online booking. This helps us control our entries, speeds up the entry process through the tearoom and helps with future staffing levels and ordering of cakes! If online booking is not possible then you are able to pay in the tearoom. All children under the age of 16 will require a ticket.
Discounted Entries
We are open to Historic Houses and RHS members. Please buy your ticket online, we have set up a special member ticket for you. Please bring your card to show the tearoom staff and sign the spreadsheet in the usual way.
RHS member discounts are only available on Mondays and Tuesdays.
The Honesty Tearoom
There is free entrance to the tearoom.
Booking
Timed entry slots are:
Monday, Tuesday, Wednesday, Thursday and Friday:
11am - 1pm
1pm - 3pm
3pm - 5pm
Saturday, Sunday and Bank holidays:
10am - 11am
11am - 1pm
1pm - 3pm
3pm - 5pm
You can stay at the gardens for as long as you wish up until 5.00pm when the car park gates will be locked.
Tickets and prices:
Adult admission: £9.00 + booking fee
Child admission (under 16's): £4.50 + booking fee
Children under 3: Free (ticket still required)
Tickets are non refundable and non transferable.
Track and Trace: please note that at the point of booking you will be required to provide contact details for all those attending to enable government tracing in the event of a Covid outbreak. This information will be provided to a government representative following a specific request for this purpose only and will be destroyed after 21 days.
We will display the NHS QR code poster at the entrance to the tearoom so that those with the app can scan in, and for those of you who do not have the app but would like to check in then we have track and trace slips to complete.
On the day of your visit
You will need to bring your online booking confirmation. Please have this ready for checking. If you do not receive an email confirmation please note down your booking reference number, date and time of visit and bring this along – a screenshot of your booking confirmation is also acceptable.
Please do not call us to make your reservation.
There are maps available in the tearoom.
Walled Garden closures for weddings
Some Saturday afternoons we have a wedding party using the walled garden. On these days the walled garden will be closed HOWEVER the outer garden, riverside walk and Honesty Tearoom are still open and we will let you into the garden at half price. Pre-booking is not required for these afternoons - please pay in the tearoom when you arrive.
The dates and times the walled garden will be closed:
Saturday 14th August walled garden closed from 2.30pm
Saturday 21st August walled garden closed from 2.30pm
Saturday 28th August walled garden closed from 2.30pm
Saturday 4th September walled garden closed from 1.30pm
Friday 17th September walled garden closed from 2.30pm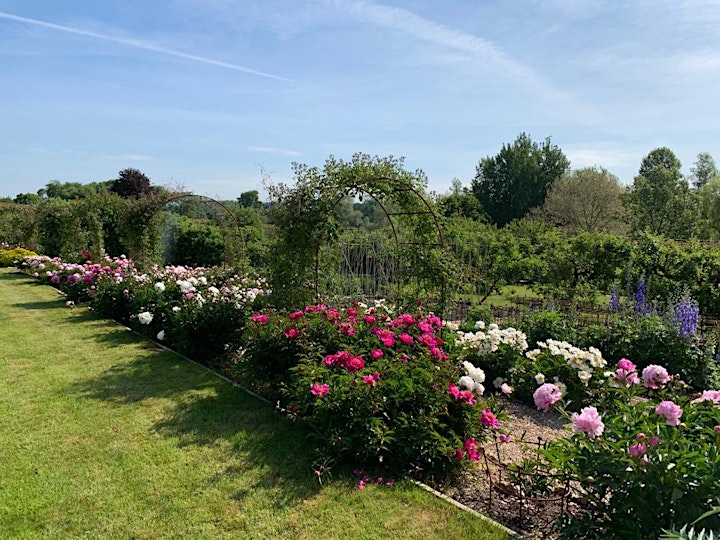 Date and time
Location
Refund policy
Organiser of Admission to Houghton Lodge Gardens AUGUST & SEPTEMBER