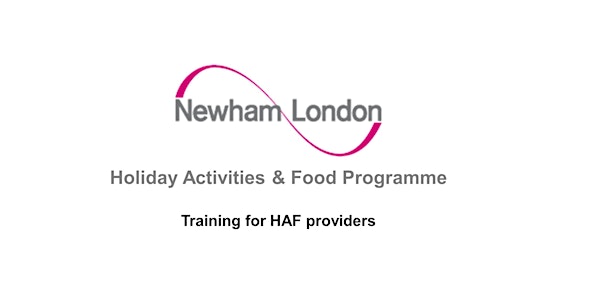 Adolescent Safeguarding Workshop for HAF providers 8th Dec @ 5.30pm
Understanding Adolescent (Contextual) Safeguarding Workshop for providers working with adolescents - ONLINE
About this event
Participants will:
• Develop an understanding of Contextual Safeguarding
• Explore the impact on children, families, and the wider community
• Explore triggers and trends within Contextual Safeguarding
• Explore the impact of child sexual exploitation, modern slavery & trafficking on children and young people
• Develop an understanding of how to implement and deliver a protective service provision
Audience:
All staff / volunteers working with adolescents who have already attended a Safeguarding Awareness workshop or who have some safeguarding knowledge / skills
About the Trainer
Grace Fagan is a Graduate in Social Work with 37 years' experience in direct practice and transforming services with her leadership. Grace is a theologian having completed an MA in Theology, with a focus on safeguarding within faith communities. Grace is a guest lecturer on safeguarding with faith communities and travels across Europe developing safeguarding standards.
Grace also works as an independent consultant advising organisations and chairing safeguarding meetings across the country. As a Safeguarding trainer, Grace has contributed to professionals understanding of 'best practice' safeguarding clients and managing allegations against professionals and volunteers, within organisations and faith communities.
Grace has provided voluntary consultations and training to various faith groups throughout her career. Promoting the importance of safeguarding, exercising safety in leadership and practice as a worker within congregations. Most importantly the duty of care to vulnerable children and adults, all with insight and understanding of the scriptures, doctrinal and legal frameworks.
Grace has underpinned all her bespoke safeguarding training programmes with the strapline 'doing nothing is not an option'. All workshops have been created to ensure each participant is provoked into exploring situations more widely.
Organiser of Adolescent Safeguarding Workshop for HAF providers 8th Dec @ 5.30pm