Adrian Sommeling: Creative Composite Workshop

Multiple Dates
Event Details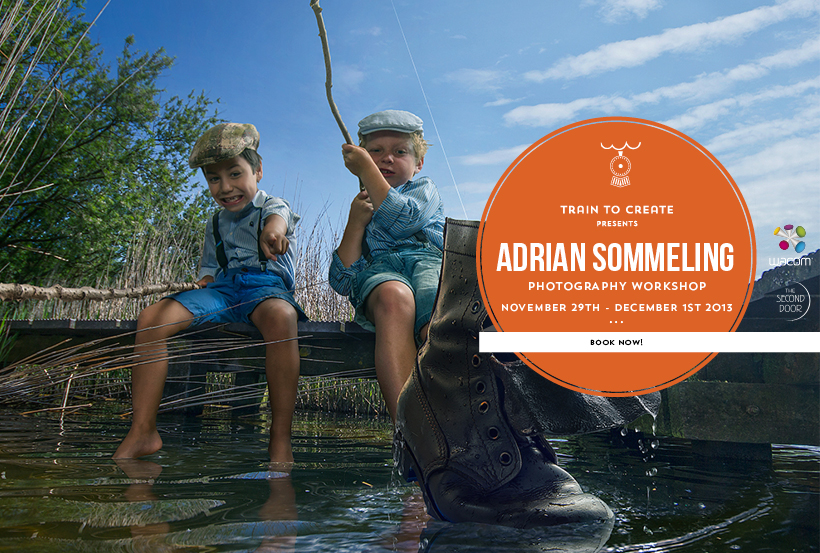 Train to Create is thrilled to announce our upcoming set of events featuring digital artist Adrian Sommeling. Based in The Hague, Adrian Sommeling will be joining us in London for two one-day intensive workshops where he will walk you through his creative process and techniques. He will guide you through the steps to create surreal and stunning images that will enhance your portfolio while improving your skills.
Limited to only 10 attendees per day 
Friday the 29th of November OR Saturday 30th of November OR Sunday the 1st of December (Please pick one date only)
A practiced workshop leader, Adrian will impart with participants his insight, experience and techniques for creating unusual, eye-catching images. He will share his methods for both shooting and blending images in post-production.
Though he has only been professional for two years, Sommeling has an impressive Facebook fans list and a reputation that commands respect. He has been featured in Photography Monthly, Zoom NL, Digital Photo, Photo Answers and more! 
The workshops will be held at  4 Princlet Street
Adrian Sommeling
Adrian approaches his pieces like photorealistic paintings, sketching out each one before taking to his camera.  As a result he creates striking, unusual and powerful images that are sure to induce a double take.  Heavily inspired by his young son and youthfulness in general, Sommeling creates pieces that capture the beauty and wonder of childlike imagination. This workshop will teach you how to recreate his style while adding your own personal touch.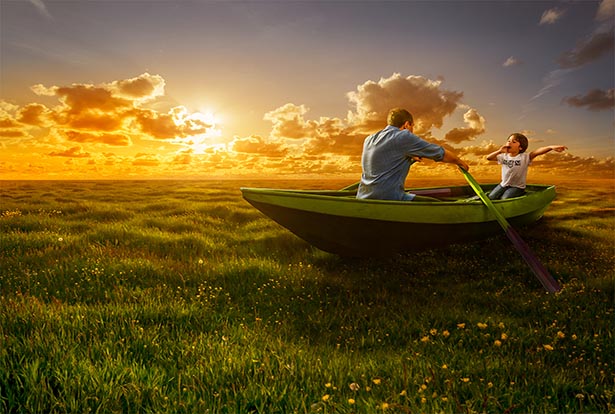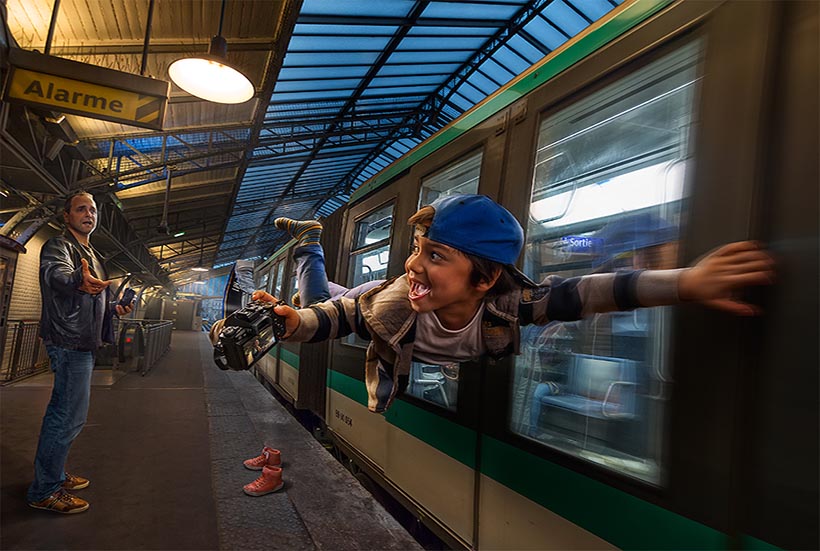 The Shooting Location: 4 Princelet Street
A great opportunity to shoot in one of London's most sought after filming and shoot locations. The first day of the Masterclass will be hosted at 4 Princelet St. This unique building is an early Georgian double - fronted merchants house dating for the early Eighteenth Century. The interior decor has been conserved in it's original condition and all the 15 unique rooms have attracted the interest of many major feature films, editorials and advertising campaigns worldwide.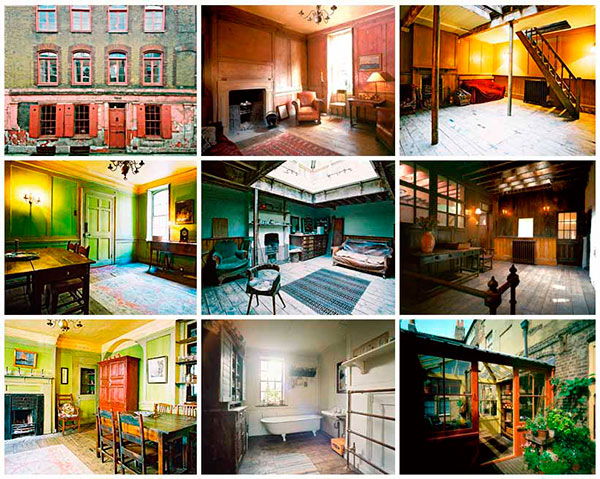 Each one-day intensive workshop will go as follows: 
Friday the 29th of November OR Saturday 30th of November OR Sunday the 1st of December (Please pick one date only)
Saturday and Sunday tickets are now available! If you're interested in the Friday event, please join the waiting list. 
Meet and greet! Adrian will explain what's behind his own photographic style and go over related topics, such as sharing photos and using social media and other websites.
The group will then go outside to shoot a background photo. Sommeling will explain what to look for in a background image, his techniques and methods and the importance of important aspects such as lighting and shadows.
Then participants will begin shooting the models in the workshop location. The models for this shoot will be one or two of your fellow photographers! Sommeling will go through the lighting, which will be done with a studio light and one or two speedlights.
Lunch will be provided.
Post-processing! Here Adrian will instruct how to blend the photos together. Participants will learn how to set somebody free from the background, how to use dodge and burn, how to create shadows and much more.
 At the end, all the participants will get a brochure to take home that contains all the steps they learned during the workshop. Combined with their hands on experience and guidance from Adrian, they wont ever forget the process! They will also receive a photoshop file of Adrian's composite photo 'Sea of Green' with all the layers in it to use as a guide.
What you need:
Personal camera
Speedlight (optional)
Own Laptop
Photoshop CS4+ installed (The workflow will work with every major version of Photoshop)
Please note:
A Wacom tablet will be provided for your use during the workshop.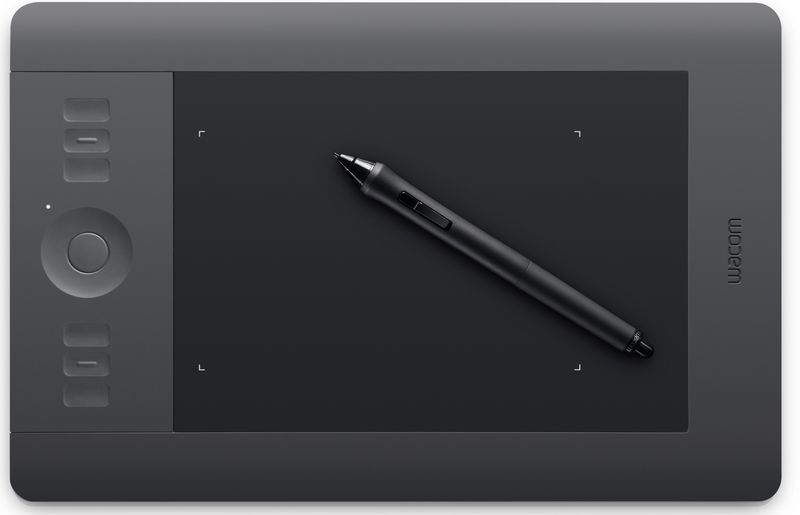 Organiser
Train to Create is an invitation. A team of photography passionate people that facilitates visual creativity through workshops, conferences and networking.
Train to Create calls at London to connect all passengers interested in expressing their vision through photography, filmmaking and digital arts.
Welcome on board!
We believe in the importance of the creative impulse in human beings. Our mission is to provide opportunities to build on that impulse.
This is what we do:
We create an environment for the sharing of knowledge and expertise.
We maintain a network of lasting collaborations with international artists.
We organise a range of activities, from tailored laboratories to conferences, for the professional and amateur photographers, filmmakers and digital artist interested in developing their skills.
Our gatherings are opportunities for practical training within a professional environment. They are hosted by established artists and photography authors, each of them focusing on their particular area of expertise.
Whether you are a passionate amateur, a semi-professional or a professional photographer, you will have the opportunity to complete the process of a professional shooting, starting from the concept to the final retouching.
In an inspiring setting within London, your creativity will be encouraged by working with models and using the costumes, scenery and lighting equipment of a professional studio. It is a fun and inspiring atmosphere where all the participants are challenged to go through the barriers of their perceived limitations and freely experiment their ideas.