Free, informal, meet up for autistic adults. 16+ only please. TOPIC: WINTER WONDERS
About this event
We're really excited to be back at The Florrie after such a long time away! Please join us, introduce yourself and get to know other members of the group again.
Michaela will be hosting this event. The DISCUSSION TOPIC for the session is WINTER WONDERS.
Questions to think about: What do you like about this time of year? Is there anything you find difficult? What helps you enjoy the season and reduce stresses?
We find having a discussion topic helps people who would like to prepare what they want to say in advance but we won't stick to the subject for whole time so it's fine to go completely off topic if you want. This event is very informal and you don't have to be there for the whole session if you want to leave early.
Registering for a place is not essential but if you do book a ticket through Eventbrite, it will help give us an idea of how many people will be coming.
Our group is a way for autistic adults to socialise, meet other autistic people and support and encourage each other. Our meet ups at The Florrie will be taking place on the first Friday of every month, 1:30pm - 3:00pm.
The Florrie's official website:
The Florrie is 10 minutes walk from Brunswick Station and near to bus stops on the 82 and 204 routes.
Plan your journey on the Merseytravel website:
Information about nearby parking:
https://en.parkopedia.co.uk/parking/building/the-florence-institute-liverpool
The Florrie/Florence Institute is the large, red brick building on the corner of Mill Street and Wellington Road
The Florence Institute, 377 Mill Street, Dingle, Liverpool, L8 4RF.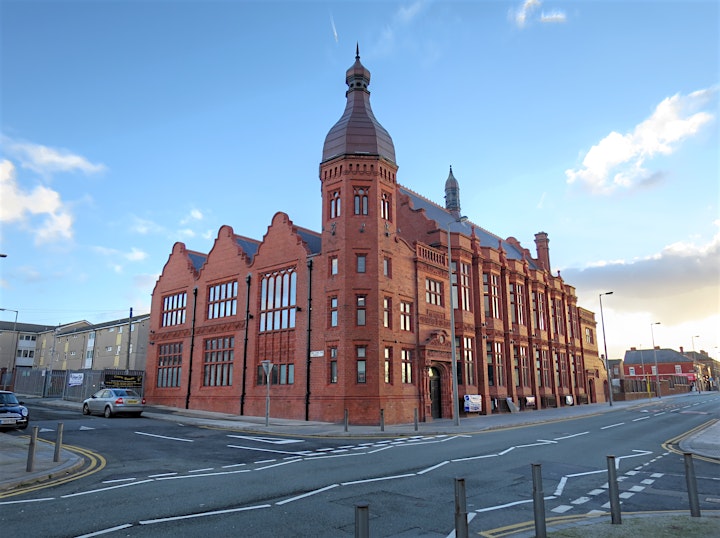 Reception at the main entrance should be able to direct you to our meeting room. Please ring the bell if no one is at reception. If you are a bit nervous then email merseysideautisticadults@gmail.com and someone can meet you outside on the street, rather than you having to walk into the building by yourself.
If you need more detailed directions or you get lost on the day then it is probably best to call The Florrie on 0151 728 2323.
There is a cafe in the building which offers food and drink. During good weather periods we could also potentially hold our meetings outside in The Florrie's garden area. If you have any questions then please get in touch.
You can request to join Merseyside Autistic Adults' confidential online chat group by clicking here: https://facebook.com/groups/1976729569302794/
Merseyside Autistic Adults posts regular updates on social media:
Instagram: https://instagram.com/merseysideautisticadults/
Twitter: https://twitter.com/MerseyAutistic
Facebook: https://facebook.com/merseysideautisticadults/
Email merseysideautisticadults@gmail.com to request to be added to our e-newsletter.
Organiser of Adult Autism Group Meet Up - Liverpool