Free, informal meet up for autistic adults. 16 + only please. TOPIC: CHILDHOOD EXPERIENCES BEFORE DIAGNOSIS
About this event
Jack and Alice will be hosting this meet up at Wirral Mind. The DISCUSSION TOPIC for the session is CHILDHOOD EXPERIENCES BEFORE DIAGNOSIS
Questions to think about: Can you recall any childhood experiences before you were diagnosed, either positive or negative, that are related to you being autistic (even though you didn't know it at the time)? Were you a child or an adult when you were diagnosed? If you were a child, do you remember being diagnosed and did you understand what it meant? If you were an adult when you received your diagnosis, do you think your childhood would have been any different if you had been diagnosed at a younger age?
This event is for anyone who is autistic and over the age of 16. New group members and those who haven't attended our meet ups before are most welcome. The session is very informal and you can arrive and leave any time during the 90 minutes. If you want to bring something to help you feel more at ease, such as a craft project, drawing pad or favourite toy, please do.
It's fine to go off the discussion topic - the set topic just gives us a bit of direction and allows people to prepare what they want to say. We chat about all sorts at our meet ups - autism related and not.
Wirral Mind are retaining their covid safety measures and limiting numbers so for October's meet ups we have 6 places available for each session. Booking a ticket via Eventbrite is essential. 
Only book if you are sure you are going to attend the event. If you later find that you will not be able to go, please cancel your booking so that someone else can have the place.
Wirral Mind encourages all visitors to wear a face covering whilst moving around the building. However, they can be removed once seated. Track and trace and temperature readings are take upon entry to the building.
There is a café, which is open for take-away drinks. Wirral Mind requests that one nominated person from the group visits the café with the order if drinks are required.
Map showing location of Wirral Mind in Birkenhead: https://g.page/wirralmind?share
Wirral Mind is the building on the corner of Market Street and Chester Street which says 'The Fountain Project' on a small shiny plaque beside the front door. Here is a photo of the outside of the building: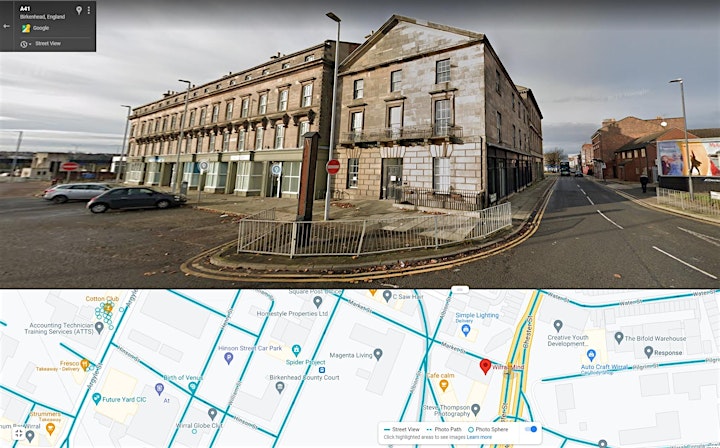 Organiser of Adult Autism Group Meet Up - Wirral