Free, informal meet up for autistic adults. 16 + only please. TOPIC: BONFIRE NIGHT AND FIREWORKS
About this event
Liz and Jack will be hosting this meet up at Wirral Mind. The DISCUSSION TOPIC for the session is BONFIRE NIGHT AND FIREWORKS
Questions to think about: Do you enjoy Bonfire Night? What do you like best about it? Do you have methods to reduce the sensory overload from fireworks? Do you think the sale of fireworks to the public should be banned to protect vulnerable people and animals?
This event is for anyone who is autistic and over the age of 16. If you prefer to be in quiet settings with only a small number of people, we recommend our Wirral Mind meet ups. They have a slightly more structured approach, compared to the coffee shop drop in sessions, and give a chance to talk about particular topics. They are still very informal and you don't have to be there for the whole session. We find having a discussion topic helps people who would like to prepare what they want to say in advance but we don't stick to the subject for whole time so it's fine to go completely off topic if you want.
Dogs are welcome at Wirral Mind. There is a café on the ground floor of the building where you can buy drinks.
Wirral Mind are retaining their covid safety measures and limiting numbers so for November's meet ups we have 6 places available for each session. Booking a ticket via Eventbrite is essential. You can book right up to the start of the event (as long as there are still places available) so you can decide on the day whether you would like to come along to the meet up.
Wirral Mind encourages all visitors to wear a face covering whilst moving around the building. However, they can be removed once seated. Track and trace and temperature readings are take upon entry to the building.
Map showing location of Wirral Mind in Birkenhead: https://g.page/wirralmind?share
Wirral Mind is the building on the corner of Market Street and Chester Street which says 'The Fountain Project' on a small shiny plaque beside the front door. Here is a photo of the outside of the building: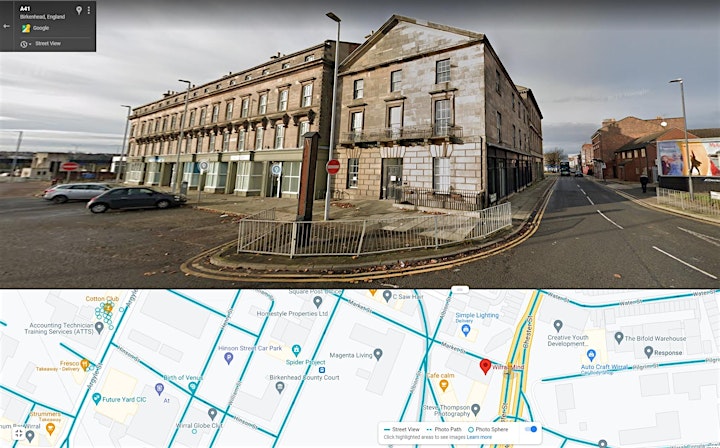 Organiser of Adult Autism Group Meet Up - Wirral