Free, informal meet up for autistic adults. 16 + only please. TOPIC: CLIMATE CHANGE: ANXIETY AND TAKING ACTION
About this event
Liz and Jack will be hosting this meet up at Wirral Mind. The DISCUSSION TOPIC for the session is CLIMATE CHANGE: ANXIETY AND TAKING ACTION.
With regular reports in the news about the climate crisis and COP26 taking place in Glasgow in November, it's hard to ignore the subject. We'll look at the issue from an autistic perspective, in particular managing anxiety and uncertainty and coping with the changes required to our way of life in order to reach net zero carbon emissions.
Questions to think about: Do you worry about the effects of climate change? What steps have you taken to reduce your carbon footprint? Do you need help to make lifestyle changes to benefit yourself and the planet?
We will be joined by Naomi Graham from Wirral Environmental Network who will share some tips for living a more sustainable life. We also have some free packs to give out, containing recipes, seeds to plant at home, and information about recycling waste and reducing energy bills.
Find out more about Wirral Environmental Network here:
https://wirralenvironmentalnetwork.org.uk/
This event is for anyone who is autistic and over the age of 16. If you prefer to be in quiet settings with only a small number of people, we recommend our Wirral Mind meet ups. They have a slightly more structured approach, compared to the coffee shop drop in sessions, and give a chance to talk about particular topics. They are still very informal and you don't have to be there for the whole session if you want to leave early.
We are no longer required by Wirral Mind to request you to book a ticket for our events at this venue. If you do book a place, it helps us to have an idea of how many people will attend but reserving a place is not essential. It's fine to just turn up on the day!
Dogs are welcome at Wirral Mind. There is a café on the ground floor of the building where you can buy drinks.
Wirral Mind encourages all visitors to wear a face covering whilst moving around the building. However, they can be removed once seated.
Map showing location of Wirral Mind in Birkenhead: https://g.page/wirralmind?share
Wirral Mind is the building on the corner of Market Street and Chester Street which says 'The Fountain Project' on a small shiny plaque beside the front door. Here is a photo of the outside of the building: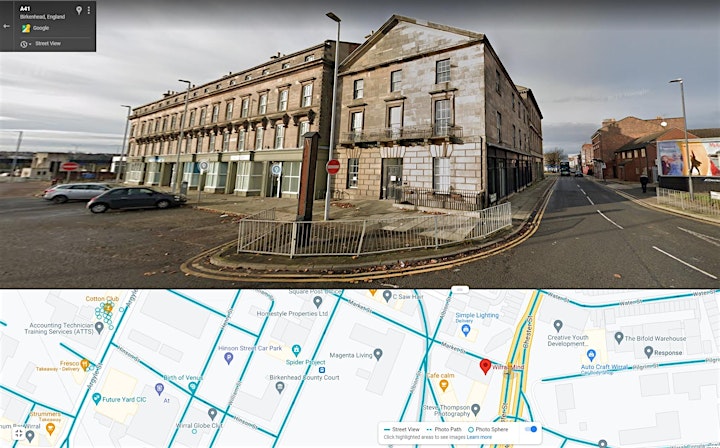 Organiser of Adult Autism Group Meet Up - Wirral