Red Cross First Aid Training Workshop for over 19 years.
About this event
Delivered by a member of the British Red Cross Team
Available dates in 2021:
June 22nd - Tuesday at 11.30am
September 30th - Thursday at 10.30am
November 25th - Thursday at 11.30am
Red Cross First aid Training
Are you interested in learning essential, life-saving first aid skills to help in an emergency? If so, our digital classroom might be for you!
These are interactive workshops, run by an experienced British Red Cross educator, where you will tackle four first aid skills and have the opportunity to ask questions. The aim is to build confidence so you can help someone in a first aid emergency, using everyday objects that you have around you.
As a result of this workshop we aim to help you:
learn essential first aid skills
assess and manage risks to make informed choices when helping others
build confidence and willingness to help in a first aid emergency.
This meeting will be on Zoom, an online meeting platform - a link will be provided via email from Slough CVS team.
We look forward to seeing you at the training.
You can really make a difference!
This training is free to join but there is a cost to us to deliver it, so if you sign up and are unable to attend, please let us know so we can offer your place to someone else. For all of our training we need a minimum of 10 participants and may need to cancel if we have insufficient interest.
Slough CVS is a local charity funded to support groups in Slough, Windsor, Ascot , Maidenhead and surrounding areas so please only register for this training if you provide services or intend to volunteer in the areas we serve. If we have places available 24 hours before the start of the training and you would like to attend but are not in our area of benefit, please email enquiries@sloughcvs.org.uk and we will try to accommodate you.
Thank you for your cooperation.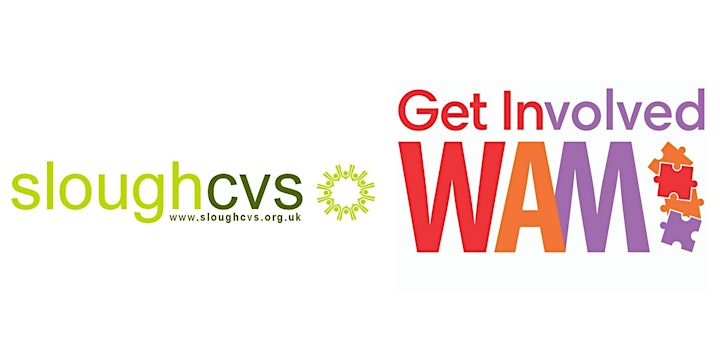 Organiser of Adult First Aid Training