Adult paper flower making workshop-Spring Roses &
About this Event
Join 'Make with Lara' for a relaxing Sunday of making in Didsbury, learn how to create these gorgeous blooms that will last all year long!
'Make with Lara' will be hosting a two hour craft workshop at the rather lovely Crafts & Makes studio in Didsbury. During this relaxing workshop you will be shown how to make paper roses & hyacinths, after learning the technique you will be able to craft a bouquet out of these beautiful blooms!
Using high quality papers your bouquet will surely impress your friends & family.
All materials are provided.
Suitable for ages 14 + (all under 16's must be accompanied by adult who is also participating in the workshop)
Suitable for beginners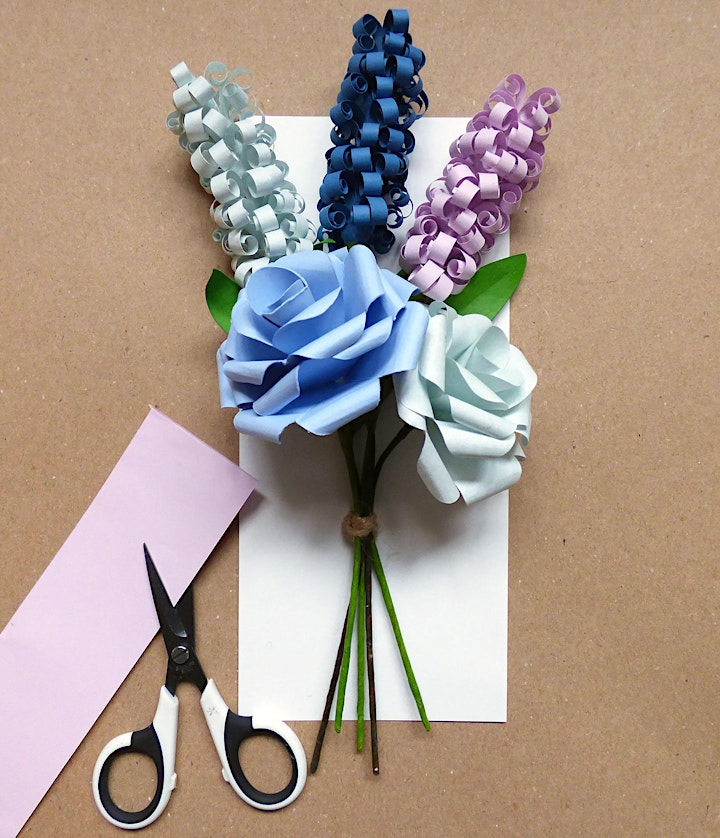 A little bit about Make with Lara
I originally trained as a Fashion Designer who fell into the wonderful world of craft almost by accident! One of my first jobs after graduating was at The Fashion & Textiles Museum, I used to look at designers & artists running workshops and day dream about running my own....well now I am! I run craft workshops for adults & children as well as visual art workshops for school groups. I've ran craft workshops at Z Arts, Buxton Opera House, Elizabeth Gaskell's House & Crafts and Makes to name just a few! I've taught hundreds of fabulous customers over the years and seen the impact it can have for improving mental health, building confidence & general well being. I strive to create high end, stylish craft projects that can be easily followed so that you can create something you are truly proud of.
So come and get some headspace.
@makewithlara