Adult Poetry Workshop 12th May 2022: 'Let's Make Some Room!' 10-12 am
About this event
Adult Poetry Workshop 12th May 2022: 'Let's Make Some Room!'
You are welcome to join poet Julie Stevens in a friendly and fun workshop that finds room for both real and imaginary possessions. There will be entertaining prompts, ideas and discussions to inspire your writing. Beginners to experienced writers are welcome.
Event will be held at the beautifully refurbished creative arts space - Commemoration Hall.
Julie Stevens writes poems that sometimes reflect the impact Multiple Sclerosis (MS) has on her life. She writes for both adults and children. Her poems are widely published in places such as Ink Sweat & Tears, Sarasvati (Indigo Dreams), The Blue Nib and The Honest Ulsterman.
Publications: Balancing Act (The Hedgehog Poetry Press, June 2021), Quicksand (Dreich, Sept 2020). Step into the Dark will be published in 2022 by The Hedgehog Poetry Press. Website: www.jumpingjulespoetry.com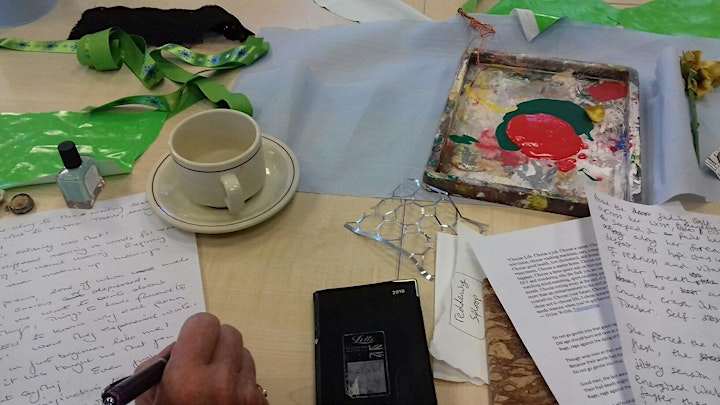 Organiser of Adult Poetry Workshop - Let's Make Some Room!