Description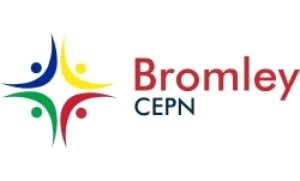 Adult Safeguarding
Domestic Abuse Academic Half Day
7th November 2017
2-5pm at The Warren
Buffett Lunch & Networking 13.00 – 14.00pm
Programme
14:00 Welcome & Introduction to the Afternoon – Natasha Hoare
14:10 - 15:30 Workshop 1
- Group A in the Hobbit "Case Studies – A survivor's voice"
- Group B in the Coney "Speed Dating"
15:30-15:45 Coffee break
15:45-17:00 Workshop 2
- Group B in the Hobbit "Case Studies – A survivor's voice"
- Group A in the Coney "Speed Dating"
Workshops:
CASE STUDIES The story so far: A review of the impact of the IRIS project with a look at the referral data from different GP practices
Case Reviews – Two cases presented by local GPs, practice nurses and Josie, Victim Support Advocate, highlighting how the pathway works in Bromley, the importance of asking the right questions, and how successful it can be!
The Survivor's Voice: A story of domestic abuse from the survivors' perspective
SPEED DATING There will be 7 'stations' around the hall, and 7 groups of up to 8-9 people. Each small group moves around the stations spending 10 minutes at each station.
At each station, there will be a short talk followed by a short questions and answer session. Different aspects of domestic abuse will be covered at each station. The full list of speakers is still to be confirmed but should include:
- Mental health impacts of domestic abuse and how to manage that
- Refuges (Women's Aid)
- MARAC –Police multiagency case conferences
- Vulnerable adults and abuse – elderly/learning disabilities/refuges
- Victim Support
- Further stations tbc