Description
Agile Co-Creator Alistair Cockburn will lead us on an exploratory intensive 3 day interactive workshop where you will be pushed, stretched, learn and grow, all in the name of discovering the Heart of Agile.

About this Course
This is your chance to learn with a bona-fide industry guru and agile co-creator for a not to be missed experience. The certified "Heart of Agile" workshop has been designed for agilists who want to test and challenge their existing agile skills and mindset across 3 days in a fun, intensive and highly interactive environment.
Alistair Cockburn is known as someone who continually confronts the industry and status quo, he will challenge your pre-conceived notions and ideas. You will learn what agile really is, how to take it beyond what you already know and how to apply advanced skills and techniques to any organisational context and culture. Together we will strip back the layers and return "to the heart of agile".

Bring your real world problems which are challenging you, the more gnarly the better
Bring along your objections as to why agile can't work in whatever context
Bring your latest ideas
We will work through these together, using the skills taught in the class to give you experience of solving your real problems with the techniques used in the workshop.

What you will learn:

How to reduce risk, and maximise your results
How to plan and track large complex projects
What does it mean to be agile, both within software development and outside of it
What are the weaknesses within agile development and how to manage them
What are your strengths and your weaknesses within agile and how to overcome them
plus much more
At the end of the course, you will walk away with a rich, robust set of tools for approaching your project and organisational situations.

Who Should Attend:
This is not a course for the beginner or the faint of heart. Expect to do homework, expect to be put through your paces, expect to dialogue and argue, have your beliefs challenged by the co-creator of agile and live to tell the tale.
"Can I say on a personal note , since I came back from the AAD it has relit the fire in me, I can only thank you for providing the spark." -Tony
Certifications
Level B: Heart of Agile certificate, for Advanced Agile Masterclass

About the Trainer - Dr Alistair Cockburn: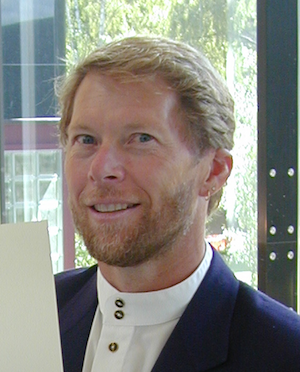 An author of the Agile Manifesto. In "The All- Time Top 150 i-Technology Heroes". Internationally renowned strategist, author of the Jolt award-winning Agile Software Development and Writing Effective Use Cases, he co-created the Agile Manifesto, the Declaration of Interdependence, the Agile Project Leadership Network and the International Consortium for Agile. Dr. Cockburn is an expert on agile development, project management, process design, use cases, and object-oriented development.
Find his articles, talks, poems and other writings at http://alistair.cockburn.us
Payment:
Please book online using the eventbrite page here. If you would prefer to be invoiced and pay by bank transfer then please email charley@adventureswithagile.com giving us your name, email address and the course title.
Adventures with Agile is a Scrum Allianced Group so you will earn SEU points by attending this course.

Refund Policy:
For our terms and conditions please click here.