Description
Advanced Botulinum Toxin
***You will need to supply a model for the practical element***
Covers advanced areas that patients may request.
Areas covered:
Bunny lines

Gummy smiles

Mentalis - chin dimpling

Platysma bands - neck

Depressor anguli oris - corners of mouth
Hyperhidrosis - excessive sweating
Perioral - smokers lines
Masseter
6.5 hours CPD
Fully accredited for Insurance purposes
What's included
Pre workshop
I want you to be as prepared as possible, so when you leave the workshop you already have everything set up and can concentrate on treating facial aesthetic patients.
Paperwork provided for Indemnity cover
Paperwork provided to set up pharmacy account so you are ready to go immediately after the day
Free report '5 tips to grow your facial aesthetics business' so you have patients lined up for facial aesthetics post workshop so that you get a return on your investment immediately
Copy of my promotional flyer that you can use as a poster, flyer or newspaper ad
During workshop
Preferential rates with insurance company and pharmacy - save money immediately
Maximum 6 delegates per workshop to allow you to have plenty of hands on experience
All delegates receive my book 'Achieving Financial Freedom' for FREE
Delegates pack which includes consent forms, consultation protocol, post advice instructions -why reinvent the wheel, learn from someone that has been there
Free team member place to educate them on facial aesthetics and help you increase your facial aesthetics turnover
Free report 'A complete guide to medical and facial aesthetics' to give to patients as an added value and position you as an authority
Post workshop
You will not be left to do it all after the workshop, follow up and support is critical to your success in facial aesthetics
Free unlimited support (email and telephone) after workshop - I want you to succeed and will support you anyway I can
Repeat workshop as many times as (as an observer) you want - small fee to cover refreshments. Repetition leads to mastery.
Copies of facial aesthetic articles - clinical and non clinical to allow you to market facial aesthetics correctly
Discount voucher off any future workshops - rewarding loyalty
Free guide on aseptic techniques in facial aesthetics
Structure of day
Morning
Anatomy
Pharmacology
Insurance requirements
Ordering from Pharmacy
Clinical set up
Full face assessment of patient
Medico - legal considerations
Consent procedure
Photography
Product selection
Preparation and dilution
Storage
Demonstration of various injection techniques
Reducing side effects
Post op advice
Review appointment
Afternoon
Practical hands on
Non clinical aspects of facial aesthetics
Q & A
Certification
*Lunch and all refreshments will be provided
Your trainer for the day: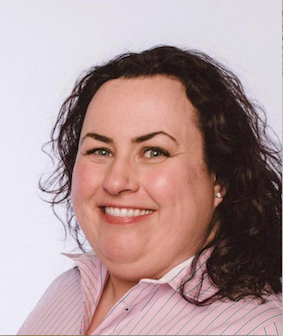 Dr Claire began her facial aesthetics career in 2011. She is a dentist who provides facial aesthetics, cosmetic dentistry, orthodontics and some NHS dentistry. Her practice is an approved training practice and she is an educational supervisor for foundation dental training.
She is a full member of the British Academy of Cosmetic Dentistry (BACD) and trade secretary for the Irish Academy of Aesthetic Dentistry (IAAD).
She also is a dental consultant with the dental company 3m, helping with the development of new products and materials. Claire has just completed a post-graduate certificate in clinical education to enable her to be a better teacher.
Claire is passionate about learning, and teaching. She loves to inspire other professionals to learn too. She is supportive and approachable and loves to make her delegates feel at ease while learning.
*Lunch and all refreshments will be provided
**Extra team members and/or prescribers for observing will incur an extra cost of £200pp at the time of booking**