Sales Have Ended
Registrations are closed
Thank you for registering to train with Agile Centre LLP, we look forward to working with you.
Sales Have Ended
Registrations are closed
Thank you for registering to train with Agile Centre LLP, we look forward to working with you.
Description
Course Description
The Advanced Certified ScrumMaster™ (A-CSM) programme is a highly interactive, in-depth course building on the foundational Scrum values, practices and applications you gained in your Certified ScrumMaster® course. The Advanced Certified ScrumMaster (A-CSM) further deepens and enhances your knowledge and skills through an interactive workshop and focused coaching.
To ensure you receive the most value from your learning experience the Advanced Certified ScrumMaster (A-CSM) programme begins with a two-day workshop but doesn't end there. You will be invited to join you four, monthly, group coaching sessions, each of 90 minutes, to embed your learning and reflect on how you are applying your new knowledge and skills.
Upon completion of the course, successful participants receive the title Advanced Certified ScrumMaster (A-CSM).


---
What You Will Learn
In this highly interactive course, participants will get take a more in-depth look at what makes the difference between a good Scrum Master and a great one, including tools and practices they need to help increase their team's agility and responsiveness.
Through the Advanced Certified ScrumMaster workshop you will learn to:
Facilitate dialogue between the Product Owner, team members, customers, stakeholders, and executives
Respond confidently when encountering resistance to change, lack of engagement, low motivation, and unavailability of critical people.
Help your company adopt Scrum and support executives committed to Agile values.
Remove impediments that prevent long-term, deep adoption of Scrum and Agile practices by all parts of the business.
Explain the value of Scrum and Agile processes to sceptics.
Increase developer engagement to encourage greater accountability, commitment, and buy-in.
Leverage your learning to gain recognition and status as the local Agile expert in your company.
---
What You Will Get
A two-day immersive learning experience facilitated by a highly respected Path to CSP Educator
A printed, bound colour copy of the course materials to take away
Continental breakfast, a hot buffet lunch and refreshments throughout the day
---
FAQs
Are there any prerequisites for attending the course?
To be registered for the Advanced Certified ScrumMaster (A-CSM) certification with the Scrum Alliance you need to already:
hold the Certified ScrumMaster (CSM) status
have one year's experience working as a Scrum Master.
We provide everything needed on the day, so you do not need to bring anything with you on the day. However, reading the Scrum Guide to refamiliarise yourselves is recommended.
What's the cancellation policy?
Cancellation is possible up to two weeks before the start of a course without cost. After that point, the full course fee is due independent of whether the registered person takes part in the course or not. Participants can be substituted without charge.
Training Terms & Conditions
Click here for T&Cs
About Your Trainers
This course will be trained by one of the below Path to CSP Educators: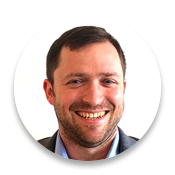 CEC®, CESI, Path to CSP EducatorSM
---
About Certification
Attendance and active participation during the two days will result in the registration for the Advanced Certified ScrumMaster™ status.
---
What Our Participants Say
Great interactive course, Great trainer, Very engaging.
Holly - Senior Project Manager
Course was engaging, insightful and infinitely useful in a real world setting..
Jeetesh - Product Manager
Couldn't be faulted, the best course I have attended to date. Exciting and relevant.
Leanne - Delivery Manager
---
Who Should Attend
This course is designed for the Scrum Master who has the desire to grow their skill set and become more confident in the concepts and techniques necessary to progress their career. For those looking to differentiate themselves from the pack, A-CSM certification arms Scrum Masters with new skills, and also an industry-recognised distinction from other Scrum Masters. Agile coaches, consultants, program and project managers, facilitators, and technical leaders can all benefit tremendously by building on their CSM certification with the A-CSM.
Everyone is welcome to take this course, and there are zero restrictions on registering for the class. However, to receive your A-CSM certification from Scrum Alliance students must have an active CSM certification and satisfy the following requirements:
​
Complete the A-CSM course, delivered by a Path to CSP Educator
Demonstrate at least 12-months of demonstrated Scrum Master experience by uploading your role-specific expertise to your Scrum Alliance Profile
---