Description
PsychSociety & MYE MEDIA present:
Advanced Coaching Skills: Getting rid of PROCRASTINATION!
The psychology of procrastination & NLP process practice
Saturday 25th June
12.45pm - 4pm
---
Pro= for, Crastinus= tomorrow
This is a one-day course for people that want to get an understanding of procrastination. Procrastination is what happens when people keep putting off things till the last minute.. leading to feeling annoyed at themselves for not getting the things done. People procrastinate about writing essays, getting their taxes done, buying things that they actually need, proposing to the person they love, doing the dishes, or the ironing, getting their business started, letting go of the past or changing career.
Learn how you can tackle procrastination by setting goals and committing to getting things done, helping you to get closer to where you want to be in your life
At this workshop, you will be coached towards learning these skills will enable you to be productive in your personal life, work and/or study.
The session will be run by Darren Shaw, who has been studying procrastination and related concepts. Darren recently gave a talk to the james braid society of Hypnotherapists on the subject and has more to say
This session will:
Guide you through some basic mindfulness exercises

Help you to create powerful, clear and motivating goals for yourself

Speak about empirical Psychological investigation into procrastination

Share theories of procrastination that help you to think about the behaviour in your own way
There will be live coaching demonstrations and techniques from various applied psychological approaches such as NLP and person-centred coaching.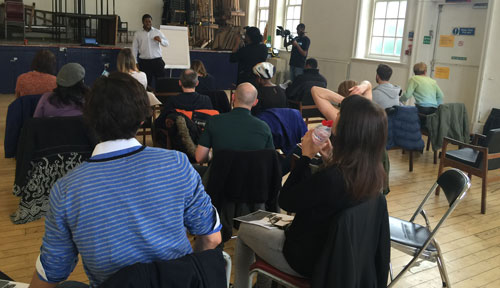 Advanced Coaching Skills: Getting rid of PROCRASTINATION
This workshop is about practice, moving forward, growing in your own personal development and understanding your own next steps and potential, so if you know anyone that keeps putting things off, and might be in need of some of this knowledge, do pass this link on.
Tea and coffee will be made available

All ticket holders will receive a certificate of attendance
Don't put off reserving YOUR place!
Limited Early bird tickets available for just £10+b/f until 15 June
Standard tickets still just £15+ b/f thereafter, more on the door
Advanced Coaching Skills: Getting rid of PROCRASTINATION!