Advanced Counselling Diploma - Live Course Presentation and Q&A (21st Jan)
Relaxed and informative, this presentation will explore all aspects of this course and will be followed by an interactive Q&A Session.
About this Event
Short Description:
From professional courses to university degrees, whether you're interested in exploring counselling, psychotherapy, mental health and wellbeing for the first time or are an existing practitioner, Iron Mill College has an opportunity for you.
Our free Live Course Presentations will provide you with a great opportunity to learn more about our college and explore the range of courses we have available for you to study.
Advanced Diploma in Integrative Counselling (BACP-Accredited) - Live Course Presentation:
Having held BACP-Accreditation since 1998, our Advanced Diploma in Integrative Counselling aims to promote creativity and experiential learning amid an atmosphere of community, where we are committed to assisting in the development of the student's individual growth as a counsellor, with an emphasis on active participation within the counselling profession.
Essential components of our diploma are focused on building meaningful relationships, integrating counselling knowledge and offering students a wide range of applied skills relevant for those who seek a professional counselling qualification.
Your onward step towards a rewarding career in the talking-therapies, this live online course presentation, presented by one of our amazing core tutors, will cover all aspects of our Advanced Diploma in Integrative Counselling training, followed by a Q&A session for any unanswered questions you may have.
Please note: The above course requires physical attendance in Exeter and/or Poole. We warmly and actively welcome people from all nationalities at our college; however, please note that we are not a licensed Tier 4 sponsor, and therefore we are not legally permitted to offer a place to international students who would require a Tier 4 visa.
Format:
20-minute presentation, followed by Q&A session
Target Audience:
Open to anyone with an interest in:
Gaining a professional qualification in order to practice as a therapist,
Our college and the range of courses we have to offer,
The mental health, wellbeing and helping professions in general.
About the Tutor: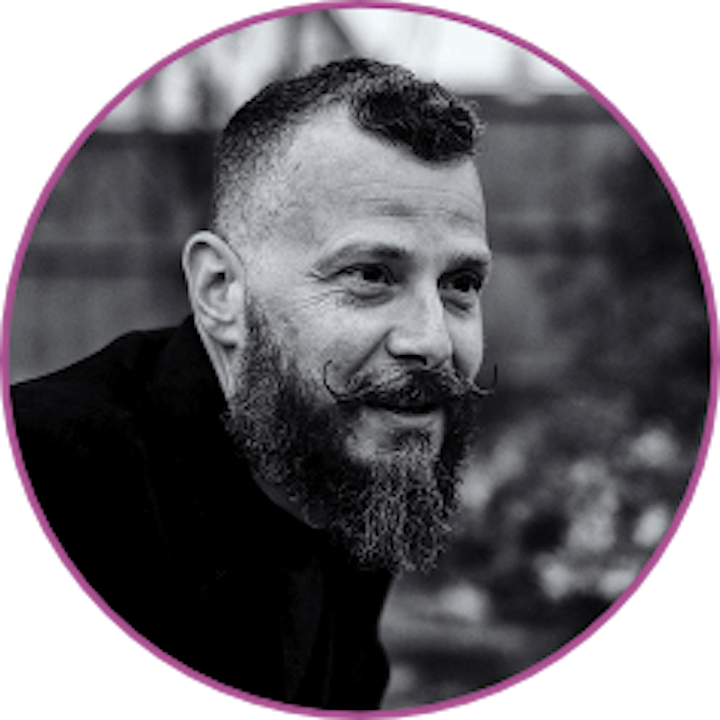 Max Dalda Müller
Iron Mill College Lecturer: Advanced Diploma in Integrative Counselling
Max is half Spanish, half German. He has been living in the UK for 23 years. After an earlier career in the music industry and many years of travelling across Europe, he moved to Somerset where he trained as a counsellor whilst starting his new life with his partner and children.
Max did his placement in a rehabilitation center for drug and alcohol problems, and he eventually got a job there as an addictions worker after qualifying in 2011. In 2014, Max was offered the opportunity to teach counselling and mental health awareness at an FE College in Somerset. In this role, Max delivered mental health training to a variety of organisations, including Avon and Somerset Police, Probation Services and the National Autistic Society.
Max is also a counsellor and trainer in private practice. His approach to counselling is integrative with a strong humanistic foundation.
Max enjoys music, art and is a keen sportsman, especially outdoor activities such as cycling, running, hiking and surfing. His favourite thing is an adventurous road trip around Europe with his family.
Max is currently very interested in behavioural addictions, especially the impact of technology and social media on society's mental health.
Technical Support:
All of our online 'live-classroom' events are delivered via Zoom. You will be provided with further details after registration and you will be fully supported by a member of the Iron Mill Online Team, if you need any 'tech assistance' during the session. We're always on hand to offer any help you may need!
Zoom Meeting Registration Process:
Please follow these steps to complete the Zoom Meeting Registration for this event:
Shortly after purchasing your ticket via Eventbrite, you will receive an email confirmation from Eventbrite containing the link to this event's Online Event Page.
From this Online Event Page, simply click on the event's image link as directed.
This will take you to the Zoom Meeting Registration page where you will be able to complete your webinar registration.
We recommend completing the above steps as soon as possible after purchasing your ticket.
*Please note: Ticket Sales end at least 3-hours before the event starts.