Description
Event Details:
Are you an accomplished facilitator or new to running workshops? Do you want to get even better?
If so, join us for a practical workshop in London on Monday 24 and Tuesday 25 February 2020.
We'll be sharing our experience of working with trainers, coaches and workshop leaders around the world – in businesses, NGOs, government and education.
We'll be based at a venue in Central London (details follow).
Facilitation:
We are all participants in any event. Some are more prominent than others. And the facilitator has a special part to play. Whenever people get together as a group, someone will conduct the conversation, whether formally or informally. This workshop is about building your skills at managing any group, workshop or meeting.
You'll experience a range of approaches, from the subtle 'guide on the side' to the more up-front 'sage on the stage', gaining a sense of how strongly to intervene. You'll learn pragmatic models, and great activities for each stage of an event. You'll experiment with powerful concepts, with the ways you show up and how you relate to others.
What to expect:
Don't expect long lectures, dulled by poor powerpoint presentations. Do expect to participate in engaging activities and lively debriefs. Do expect to be challenged while simultaneously learning lots and enjoying yourself. We'll explore ways to ensure safety in groups, while giving everyone the chance to contribute.
We'll practice techniques for dealing with tricky participants and strategies for overcoming your most difficult challenges.
What will I learn?
We'll share dozens of tips and techniques for getting the most from groups.
You'll discover new ways to gain your audience's commitment.
And we'll help you develop your own performance as a facilitator.
We'll work on having a plan and on how to be confident to flex it improvisationally when anything surprising happens.
You'll also learn how to engage a group, keep it on track and bring out the resources of each participant.
Timings:
Monday 24 and Tuesday 25 February 2020, each day from 10am to 5pm.

Your facilitator:
Paul Z Jackson is an inspirational facilitator, coach, and trainer of trainers and facilitators. He draws on his experiences in journalism, comedy production and the BBC to design and deliver impactful, story-rich events that connect directly to the needs of the participants. He is co-author of the ground-breaking book, The Solutions Focus – Making Coaching and Change SIMPLE, rated as one of the Top 30 business books of the year in the USA and the study guide Positively Speaking – the art of constructive conversations with a solutions focus. His other books include Impro Learning, 58½ Ways To Improvise In Training, The Inspirational Trainer and Easy. President of the Applied Improvisation Network, he is a leader in the application of improvisation in the UK and around the world, with clients including P&G, Google, Crossrail, Tate, Lane 4, Lush and JLIS.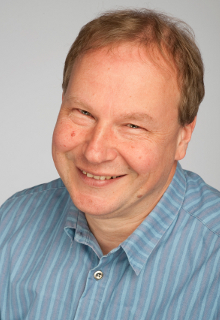 Booking information:
Booking form at the top of this page
Maximum 20 participants. There are discounted prices for freelance, self-employed participants and for those who work in NHS and schools. Places are transferable without charge.
Please note: Cancellation after 25 January 2020 not permitted. Email (info@impro.org.uk) - or call Paul on 07973 953586 to discuss bookings.
By confirming your ticket booking you acknowledge that The Improvisation Academy will retain and use photography and film from this event for marketing and training purposes. Should you wish to opt-out of being included please contact: info@impro.org.uk
Testimonials:
A course testimonial from Tom Barry, a professional facilitator and director of Will It Make the Boat Go Faster: https://bit.ly/2NUTk3t
'On behalf of the entire Climate Centre team, I wanted to thank you for doing such a fabulous job facilitating our team retreat. It made a huge difference having you help to steer the process, keep us on track, and ensure things stayed interesting. The following week, many of us put into practice many of the tips you shared, which was really neat.'
Carina Bachofen | Senior Policy Officer | Red Cross Red Crescent Climate Centre
'I loved your generous and authentic sharing. The Resource activity was the best exercise I've seen for years – and I've already used it in some of my programs. The frames you offered the group created really touching moments to strengthen our own resources.' Isolde Fischer



Any questions about Advanced Facilitation - contact us at info@impro.org.uk and we'll be happy to chat.