Description
A one day intensive, hands-on experience for skilled facilitators to deepen their practice.
This is not a "chalk-and-talk" or "sage-on-the-stage" format. The days will be highly interactive with multiple facilitation simulations, activities and collaborative sessions. You'll leave having had the chance to try on a variety of new facilitation approaches in a safe space.
This workshop is for you if:
You're an experienced leader or facilitator working on product or service innovation
You manage organizational change or transformation
You are already facilitating workshops but want to grow your toolbox
You want to enhance your effectiveness and personal resilience as a host of powerful workshops and decision-making
You want to upskill your team's group decision making skills
What you'll learn:
How to manage difficult people
How to manage yourself and the multiple roles you have to take on
How to lead group synthesis of complex data
A ton of new icebreakers, energizers and eye-openers
A mindful approach to group work
Improve your visual

facilitation

skills
Narrative frameworks to transform your workshop planning
It's not just about a bigger toolbox, but developing the internal resources to draw from to be the master facilitator you need to be.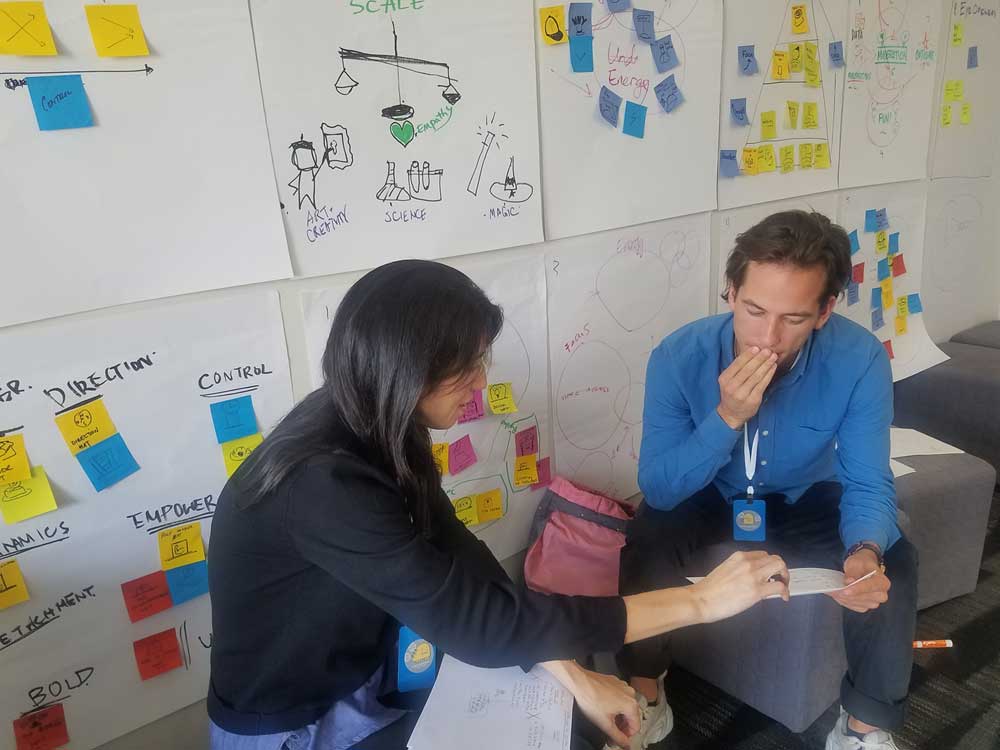 "Such a fantastic workshop! I learned so much and really walked away with a new mindset"
- Kai Haley, Lead of Design Relations and Sprint Master Academy Google
"I have never been formerly trained as a facilitator but have been doing it and training enterprise clients and consultants for over 2 decades! It was a fun and engaging workshop, and even through there were a lot of frameworks shared and practiced, the group did not feel over run with academia. Daniel created a perfect day of learning, sharing, guiding, practice. Would highly recommend to facilitators or client teams who need a refresh!"
- Diana Ying Liu, Business Experience Designer and Founder of The Six

Your trainer
Daniel Stillman is an independent design facilitator. He's taught advanced facilitation to organizations from Google to Visa and has run sprints of all shapes and sizes for both non-profits and Fortune 500 companies alike.
He hosts a podcast on designing conversations and is working on his second book.
What you need to bring
Just yourself.
A delicious lunch and refreshments will be provided throughout the day.