Advanced Hypnotherapist Course

Monday, 27 June 2016 at 09:00

-

Friday, 2 December 2016 at 17:00 (BST)
Event Details
This is a ten day intensive course delivered in two separate five day tuition blocks. 
You are required to have a diploma level qualification for entry onto this accredited course.  
As well as being accredited CPD with the NCH and GHR, you will receive a certification and be able to use the title 'Advanced Hypnotherapist' upon full attendance of this course and completion of the coursework showing you have achieved the required learning outcomes. 
The course includes a lot of topics that hypnotherapists know about and understand but goes into advanced detail and examined advanced applications that can really only be taught once initial diploma level training has completed Some parts of the course will refresh and revise existing knowledge and skills, but then firmly update them, advance them and offer a new level of depth and dimension. 
Some Of What Is Included On This Advanced Hypnotherapist Course: 
- Models of hypnosis and an in depth analysis of theorising in hypnotherapy
Whilst we look at the evidence base for the models and examine the academic underpinnings and critiques of these models, we also debate and discuss the value of the academic approach, how it compares to the reality of the therapy room, and what that means for us as hypnotherapists.
We learn and place great emphasis on how to convert knowledge and theory into practical applications that are directly useable in our hypnotherapy sessions. We also learn how to make that information available to our clients to help them derive as much benefit as possible from hypnotherapy with you. We build greatly upon the existing understanding of hypnosis and how it is conceptualised.  
- In depth examination of psychological models of change 
Beyond hypnosis, we learn about specific models of change that can be very relevant and applicable to the hypnotherapist. We examine highly evidence based models as well as models that are very popular among effective and pioneering therapists and we examine how they apply to hypnotherapy. We critique and explore the models of change and how they can be used as an underlying philosophy that guides the hypnotherapist. Importantly, we again learn how to implement these models of change into our practical work in the therapy room to advance our own effectiveness and in turn, the benefits derived by the client. 
- The underlying factors that facilitate change or hamper the therapeutic process
We closely revisit, scrutinise, build upon and then move beyond rapport and the working alliance. We progress to examining and managing expectations, methods of altering context and advanced ways to set a frame for effective hypnotherapy, we look at personal traits that impede therapy and how to deal with them, we examine extratherapeutic factors and a great deal more 
- Advanced questioning techniques and strategies
We learn how to use questions therapeutically, how to import questions from a wide variety of disciplines including the fields of coaching, CBT, family therapy, NLP and even explore the fields of philosophy and politics for advanced approaches to questioning techniques, types of questions and how they create change. 
We also look at how to use questions to establish working alliance and advance the models of change and hypnosis we have explored in detail. 
- Advanced Clinical Approaches
We examine a wide number of interventions that require diploma level understanding and draw upon a number of varying fields. We include many techniques used by some of the most prominent and pioneering therapists in the world. 
This includes approaches and techniques that require humour and provocation as well as specific approaches to language, and then also more standardised, sober, highly evidence based procedures. 
There are many interventions, strategies and techniques here that will greatly advance the repertoire of any hypnotherapist.  
- Advanced approaches to specific issues
We go into depth on dealing with some common specific issues - how to construct a treatment plan, the types of interventions to be used, we examine the evidence base, but also go into depth about how to research it for yourself too. The issues covered include skin disorders, sexual disorders, blushing and numerous others. 
The knowledge of dealing with these specific issues will be transferable to virtually any other condition cited by your clients. The specific issues have been chosen due to the approach and methodologies employed being applicable to such a broad ranging spectrum of other issues that your clients present in therapy. 
- Modern Advances in the Field
You are kept abreast of the up-to-date research, the most important recent breakthroughs and the methodologies used. You will also learn about popular methods that hypnotherapists are getting impressive results with that have little evidence, but have featured in the media or are being made popular by leading trainers and pioneers from the fields of NLP, CBT and hypnotherapy.
You'll have techniques explained, new applications revealed and the latest concepts explored from the fields of cognitive psychology, neuroscience, academic hypnosis, CBT and how they can be used by hypnotherapists.  
- Critical Thinking and Statistics
On this course, you are given insight into the processes that hypnosis scholars and academics employ, how researchers work and how to critically examine the work of academics in relation to the field of hypnotherapy and hypnotism. We examine myths that pervade the field, we examine how to apply logic but also learn how to challenge academia, become aware of how we accept knowledge and examine the risk of too much personal theorising and investment in singular approaches or stances. 
We also look at how to examine statistics, how they are used in the field of hypnotherapy and how they can be interpreted in a wide variety of ways. We examine how the media uses statistics and how we can find the best use of statistics to give accurate, impressive and honest information to develop our hypnotherapy businesses and help inform clients and raise their beliefs. 
We examine research methodologies and the ways hypnosis has been researched, as well as citing some of the flaws in that research, and of course how to access it - and what conclusions we can draw and also how this effects our practical work in real-life terms. 
- Ethics and Ongoing Development
We examine a wide range of ethical issues surrounding the field of hypnotherapy and discover how to exact the highest ethical standards possible within our work. We examine the ethics behind a number of popular techniques and approaches, how what we do influences our client's lives beyond therapy, and we also examine how ethics can challenge us on occasion. 
We examine in depth the best ways to develop professionally; we examine how to get the very most and best from supervision, reflective practice and CPD. We then go beyond supervision, reflective practice and CPD and look at other ways to develop your skills, enhance your knowledge, and other avenues to develop your business. The kinds of approaches used by the most effective and busy therapists in the world today. 
- Learning materials
You get a manual and lots of handouts as well as being guided towards articles, research papers, and core texts that will help you build and become a fully advanced hypnotherapist. 
- Qualification
You'll receive your certification having attended class, actively participated in class exercises and completed the coursework. The coursework is a single questionnaire comprising of 10 essay style questions and 4 hypothetical case studies. 
For full details of the course venue, dates and fees, download the college prospectus. 
When & Where

Marsham Court Hotel
3 Russell Cotes Rd
BH1 3AB Bournemouth
United Kingdom


Monday, 27 June 2016 at 09:00

-

Friday, 2 December 2016 at 17:00 (BST)
Add to my calendar
Organiser
Adam Eason is a lecturer, researcher, author, trainer and therapist in the fields of hypnosis, hypnotherapy and self-hypnosis.
He is founder and Principal tutor of the Anglo European College of Therapeutic Hypnosis which specialises in research-informed, evidence based hypnosis seminars and hypnotherapy training.
He also lectures for the Royal Society of Medicine and a Bournemouth University Masters programme.
He is the author of several books on the subject of hypnosis.  Adam's two latest books were published in 2013.  In the book Hypnosis For Running he combines his two passions, hypnosis and endurance running.
The Science Of Self-Hypnosis is his latest book which is the product of his PhD research and study of this fascinating field.
Full descriptions of these books is available on Amazon.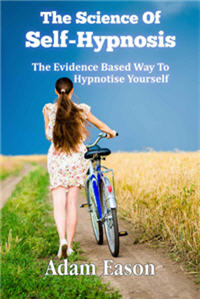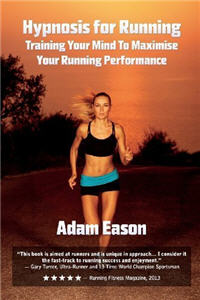 For many years Adam has held all of his courses, seminars and lectures in Bournemouth on the south coast of England.  We are now taking some of those seminars and courses to places around the UK.   On Eventbrite we are listing our shorter courses and one day events.
The Science of Self-Hypnosis One Day Seminar is a great day for newcomers learning the skills of hypnosis - bit it is also a great CPD day for Hypnotherapists who want to learn more about self-hypnosis using a very evidence-based, scientific approach.
The Rapid Inductions and Hypnotic Phenomena One Day Seminar is aimed mainly at trained hypnotherapists and is a very popular training event.
Adam has written countless articles and maintains a personal blog as well as his college website - Hypnosis Blog
You can contact Adam
by e-mail
or by phone 01202 526977