Description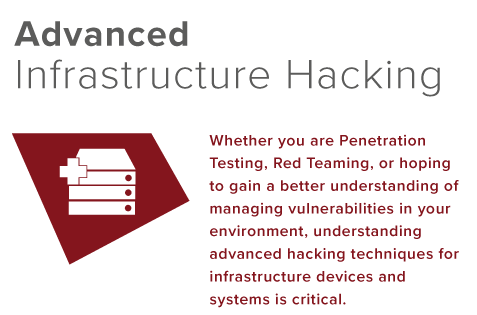 5 Day Practical Class
The Advanced Infrastructure Hacking training is written by real world pentesters with a reputation of training at world renowned security conferences such as BlackHat, DefCon, OWASP, etc.
This is the latest 2017 edition and forms a major overhaul compared to last year. It aims towards better understanding of managing vulnerabilities in your environment and understanding advanced hacking techniques. This course cover advanced penetration techniques to achieve exploitation and familiarises attendees with hacking of common operating systems, networking devices and much more. We cover everything from hacking Domain Controllers to local root, Docker, VLAN Hopping to VoIP Hacking.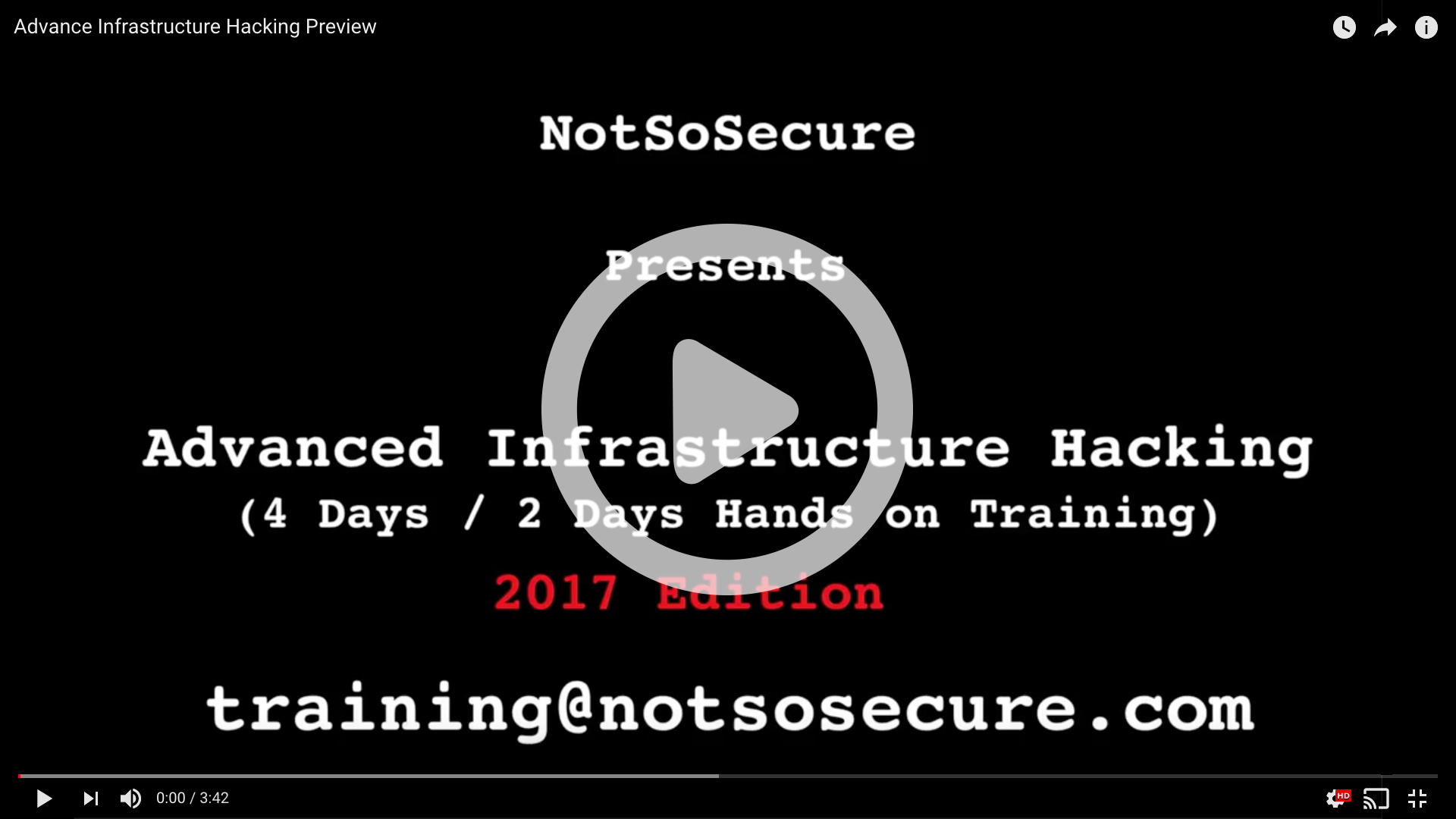 The following syllabus will therefore be delivered over 5 days: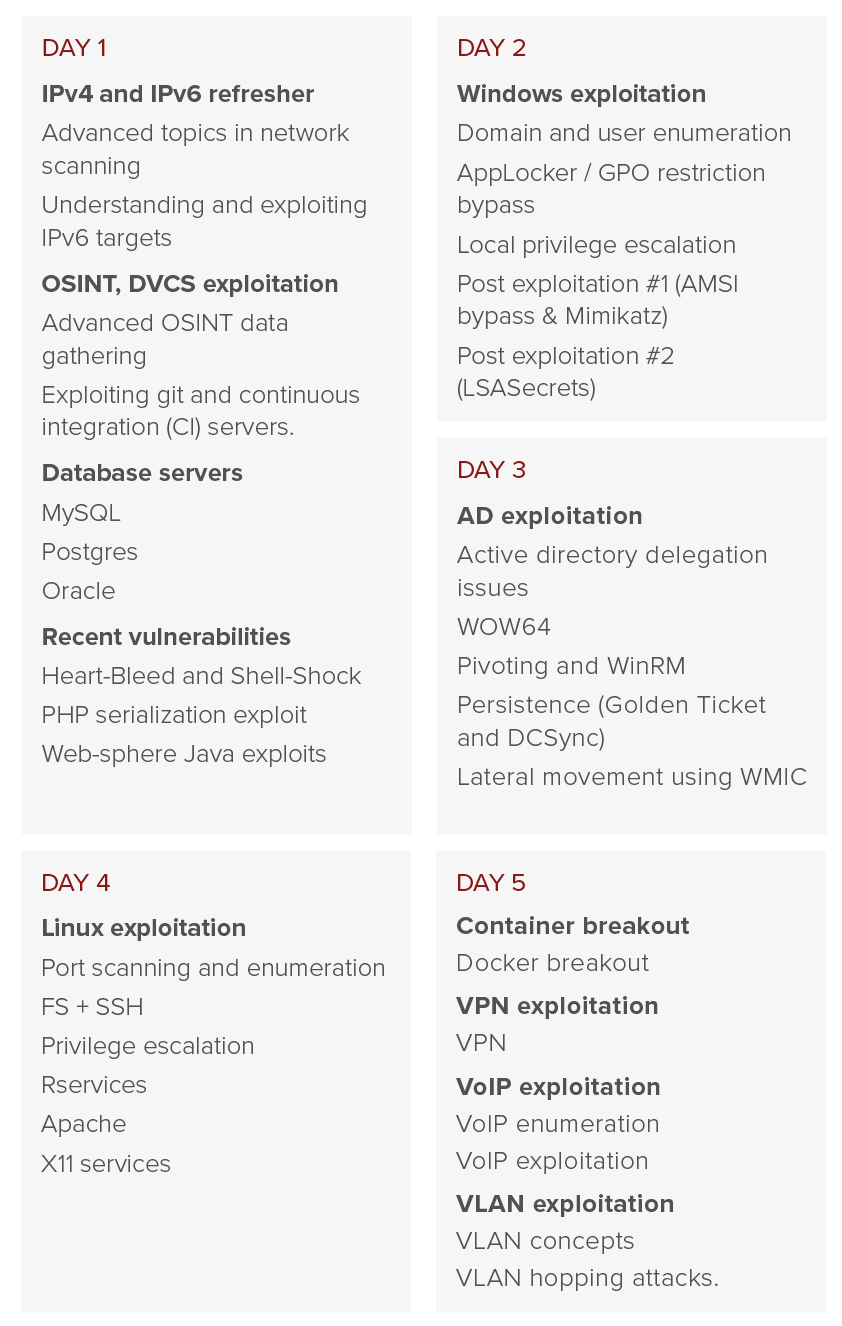 FAQs
What do I need to bring with me?
It is vital you bring both your registration and ID, without this you will be refused entry.
You should also bring a laptop that has administrative access to perform tasks like install software, disable antivirus etc. Devices that don't have an Ethernet connection (e.g. MacBook Air, tablets etc.) are not supported.
Is there Parking at the venue?
Parking is available at $20 per day at the venue
How do I contact NotSoSecure?
Contact Helen via email Helen@notsosecure.com
Can I get a refund?
Refunds are available until 2/23/18.
For more information see: https://www.notsosecure.com/hacking-training/the-art-of-hacking