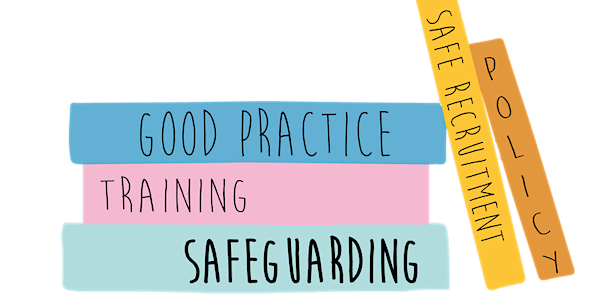 Advanced Module Creating Safer Space Safeguarding Training (ONLINE VERSION)
The London District is delighted to be able to offer the online version of the Advanced Module Creating Safer Space Training.
About this event
The training will be comprised of three sections:
1. Online learning:
Attendees will be registered with Theology X, the online course platform
Attendees will need to complete the Theology X course a week before the gathered session
It is estimated that the course will take between 4 - 7 hours to complete depending on your learning style. You are not required to complete it all in one sitting but must complete it by the date above
2. Handbook
3. Attendance at the Gathered Session
The Gathered Session will take place on 14th June from 2.30pm - 4.30pm and will be held online via Zoom
Attendees will be sent the Zoom link in advance of the training session
Please note that by registering for this session you are committing to attending the gathered session on the date listed above. If you are not able to commit to this date, we strongly recommend signing up for an alternative session. Dates can be found on the London District website
Who should attend?
Attending an Advanced Module Creating Safer Space training session is mandatory for all Presbyters and Deacons (including Supernumeraries with church pastoral responsibilities), paid/voluntary lay employees who work with children and young people or vulnerable adults, local preachers, worship leaders, church and circuit safeguarding officers and those church leaders with responsibilities for pastoral matters. Please refer to the Required Attendance List if you unsure about your role.
Whilst we welcome all to our training sessions, please note that due to the volume of people requiring this training, priority will be given to those whose roles fit in with those which are named on the Required Attendance List.
What will I learn?
This training builds upon the knowledge and learning gained in the Foundation Module. The Advanced Module aims to:
consolidate and develop your previous safeguarding learning
explore what this means in your designated role of responsibility within the Church
further equip you with skills and resources to be confident in promoting good practice in the Church and community
extend your understanding of responding well to different groups within the Church community.
Any further questions?
If you have any questions, please contact the District Office (admin @ methodistlondon.org.uk) for further guidance or support. You are also welcome to visit the Training section of the District website for more information.