Event Information
Refund policy
Contact the organizer to request a refund.
Eventbrite's fee is nonrefundable.
Leo Reitano, a leading global OSINT expert, teaches cutting edge techniques and strategies for conducting effective online investigations.
About this event
Course Schedule:
13 May: 1.30 pm - 7.30 pm
14 May : 9 am -1.30 pm / 3 pm - 6 pm
15 May: 9 am -1.30 pm / 3 pm - 6 pm
 --------The course will be held in English---------
Description
Goals
The advanced Maltego/ Social Links training program will teach participants a systematical, methodological approach to design, setup, and conduct investigations through open sources. We will show a practical, hands-on training that will give the students all the skills and tools they need to do an effective Open Source Intelligence research and analysis achieving good, reliable results. Participants will return home with all the abilities they need to execute a correct Internet Search by using Maltego and Social Links.
The use of Maltego/Social Links is of absolute importance for all the professionals who use open sources to carry on investigations and especially for journalists as they more than others need to get the "big picture" hidden in certain details.
Open Source Intelligence requires in-depth investigations capable of dealing with a complex universe of facts and events. Therefore a software that can piece together all these details as crucial importance to online investigators that are required to discover hidden scenarios and occult wrongdoings.
Social Links, in particular, is one of the most advanced software available for the SOCMINT world which is extremely important nowadays as Facebook Graph has been shut down and there are not other high-performance software with affordable prices that allow journalists and digital investigators to perform Facebook Investigations.
Topics 
Understanding OSINT (theoretical and technical aspects);
Setting and preparation of Maltego Dashboard
Entities and transforms Maltego bread and butter
Importing CSV and datasheet in Maltego
Maltego as Visual Investigative Scenario
Using Social Link to investigate Facebook profiles
Using Social Links to Investigate Twitter profiles
Using Social Links to Investigate Instagram profiles
Geolocation of Instagram and Twitter users
Geosearch on Facebook
Finding Hidden Information in Social Networks Accounts
Using Social Links to Investigate Linkedin profiles
Incorporating Facebook manual Queries in Maltego
Incorporating Twitter manual queries in Maltego
How to get companies information around the world by using Social Links
Maltego as Personal Search Engine
Profiling people and organizations
Course Program
The course will be taught in a practical way to make sure that students understand how to apply the theory in practice. At the end of each module will be performed live exercises in order to allow participants to see the real thing.
Who Should Take this Course
I.C.T and cyber security professionals
Law enforcement and intelligence analysts
Big data and data science professionals
Human resource recruitment agencies
Economists and financial market analysts
Legal firms and researchers
Journalists
Private equity and investment funds
University research students
Private investigators
Anyone interested in learning OSINT and seeking a career in it
Student Requirements
Basic knowledge of Information Technology and attitude to the use of IT tools.
Basic knowledge of Open Source Intelligence and Social Media Intelligence
What Students Should Bring
Students must come with a modern laptop configured with the following software:
Google Chrome (latest version)Microsoft Office or equivalent software (Open Office)Maltego XL client
Further setup instructions will be sent to the students that will enroll in the training
What Students Will Be Provided With
All the slides will be made accessible through an eLearning website along with reference sheets, bookmarks, and online resources:
Powerpoint slides
Maltego PRO (15 days License)
Social Links (15 days License)
Bookmarks
Video Tutorials
Course certificate signed by the trainer
INSTRUCTOR
Leonida Reitano
Leo Reitano is a leading global open source intelligence (OSINT) gathering expert who is an official OSINT trainer for the Italian Police Force and a certified Social Links instructor.
With a PhD in Media Studies, Leo has conducted online investigations, provided training and researched the continually evolving field of OSINT for over 12 years. Leo has presented at numerous international cyber security conferences, and has been interviewed on television, on the topic of OSINT.
Leo's public sector clients include the Italian Ministry of Finance, Milan University and the defense industry. Some of his private sector clients include US media outlets, private investigators, insurance companies and banks.
Leo is an expert in using Maltego open source gathering software due to constant use of it as a freelance online investigator. Leo also conducts group training in Europe and the United Kingdom on how to use Maltego and its various transforms which are used to gather and analyse online activity including social media and the deep web. Leo also emphasizes the presenting of findings in reports that are easily interpreted by third parties.
 Previous Courses Evaluation
https://osintraining.com/testimonials/
Contacts
 agi@fastmail.fm
 Whatsapp:  +393899280813
Please send always an email along with the Whatsapp message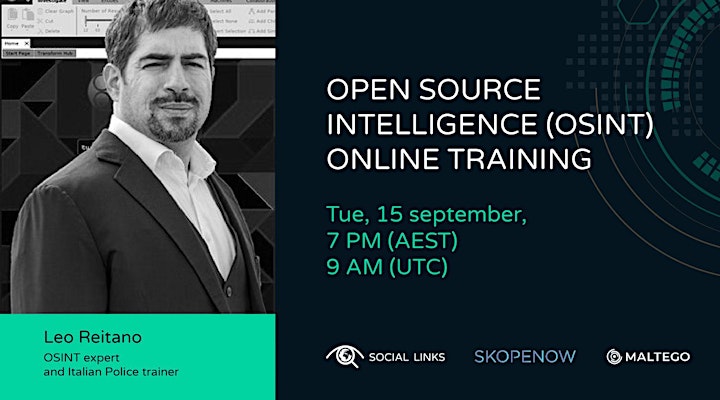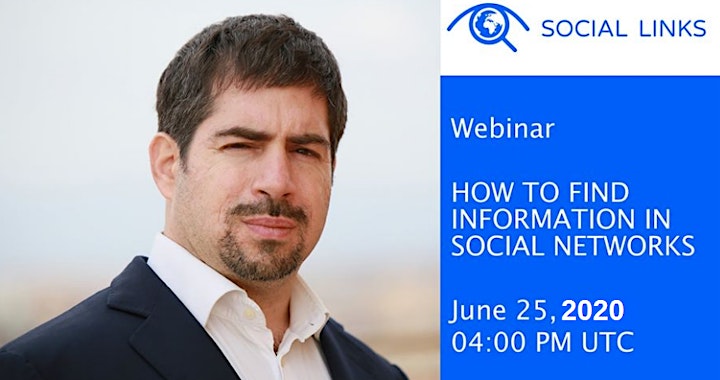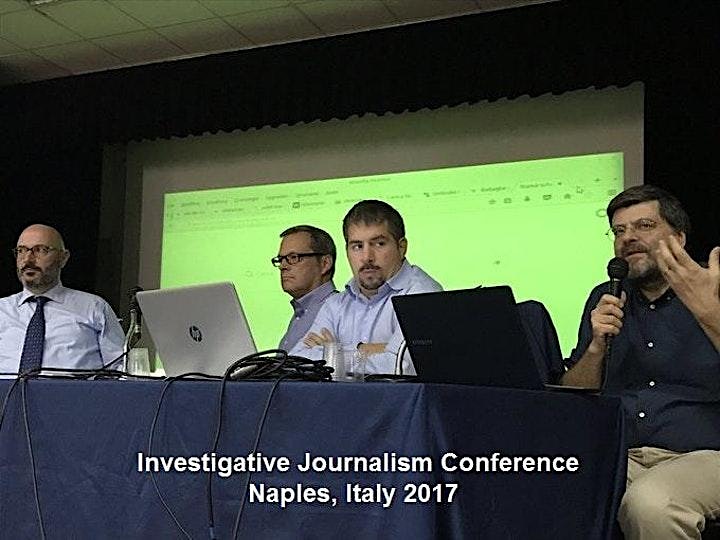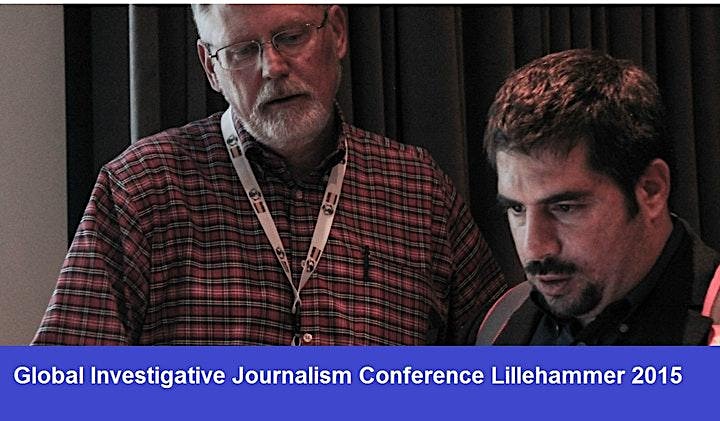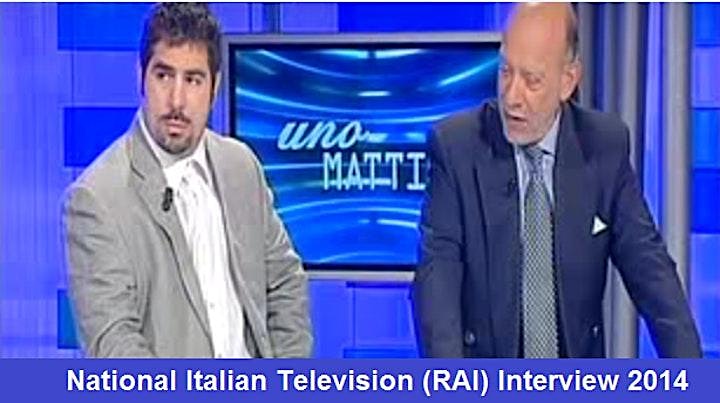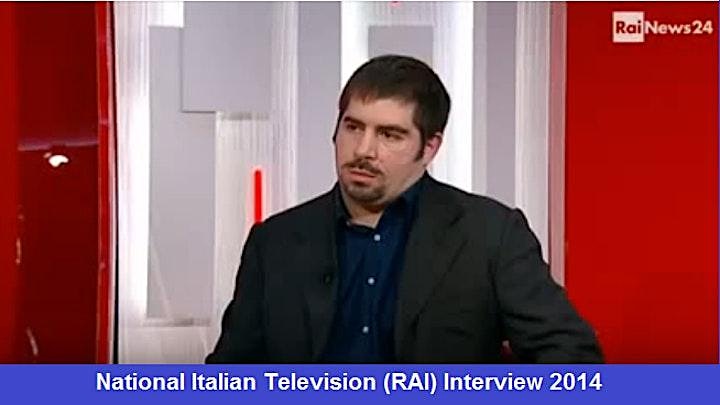 Date and time
Location
Refund policy
Contact the organizer to request a refund.
Eventbrite's fee is nonrefundable.