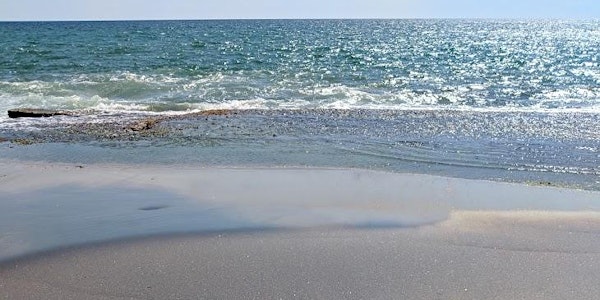 Advanced Psychological Interventions: Beyond the third wave
Location
Allia Future Business Centre Peterborough
Peterborough United Football Club
London Road
Peterborough
PE2 8AN
United Kingdom
Refund policy
Contact the organiser to request a refund.
Eventbrite's fee is nonrefundable.
A series of experiential participatory workshops on mindfulness-based psychological interventions with Compassion Heart & Cosmoecopsychology
About this event
15 Oct 2021 - Professor Milton Mermikides & Ghislaine Regout: The sacred tree of life – its mythology, story, music & song for empowerment
From the classic work of Narrative psychology (Sarbin, 1986) to the latest development of narrative approaches (Stelter, 2012; Law, 2018, 2019), the workshop focuses on a specific form of narrative metaphor called Tree of Life and combines it with music making to amplify the effectiveness and power of storying. The literature review suggests that there are many health benefits of music (Regout, 2019). Recent research has shown some evidence that the narrative approach such as the Tree of Life intervention works (Azarova et al, 2018) and the combination of narrative approach and music in the intervention can improve the effectiveness of the outcome (Law & Orenbach, 2015). This workshop will expand on the process of the participatory approach of the Tree of Life with music making and mindfulness practice that link it to the transpersonal realm of the sacred Tree of Life (Kovács, 2019).
Aims
Understand narrative approach, in particular, Tree of Life as a metaphor, its rationale, formulation and evidence basis practice.
Understand mythology of the sacred tree of life that embraces Cosmic Consciousness and spirituality.
Know how to integrate music in narrative practice in groups and communities.
Know how to enhance mindfulness practice to work with other approaches.
Know how to write a poem/song lyric, basic song structure, and composition with four chords as part of narrative structure.
About the facilitator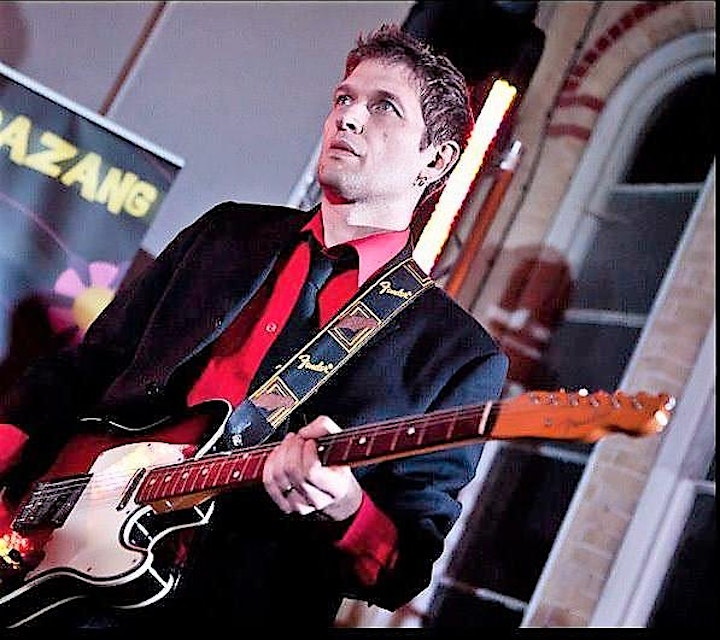 Professor Milton Mermikides is a composer, guitarist and educator in a wide range of musical styles and collaborates with artists and scientists as diverse as Tim Minchin, Evelyn Glennie, Pat Martino, John Williams, Professor Morten Kringelbach, The Swingle Singers, Steve Winwood and Brian Eno. Son of a CERN nuclear physicist, he was raised with an enthusiasm for both the arts and sciences, an eclecticism which has been maintained throughout his teaching, research and creative career. He is a graduate of the London School of Economics (BSc), Berklee College of Music (BMus) and the University of Surrey (PhD). He has lectured, exhibited and given keynote presentations at the Royal Academy of Music, TedX, Royal Musical Association, European Sleep Research Society, British Sleep Society, St. Bart's Hospital, British Library, Royal Physiological Society, Royal Society of Medicine, Hong Kong Academy of the Performing Arts, The Design Museum, Smithsonian Institute, Glastonbury, Charterhouse School, The Science Museum, Manchester Science Festival, Aldeburgh Music, Ableton's 2017 & 2020 Loop Conference (Berlin) and his work has been featured in the Times Higher Education, BBC Radio 4 Midweek, BBC Radio 3 Music Matters, The Guardian and BBC Radio 4 Inside Science. He is published by Viribus, Deutsche Grammaphon, Mute, Extreme, Cambridge University Press and Oxford University Press, and has won awards and commendations for writing, teaching, research and his charity work. Milton is a Reader of Music at the University of Surrey and Professor of Jazz Guitar at the Royal College of Music. He lives in London with his wife, the guitarist Bridget Mermikides, and his daughter Chloe, a 9 -year old experimental noise-artist.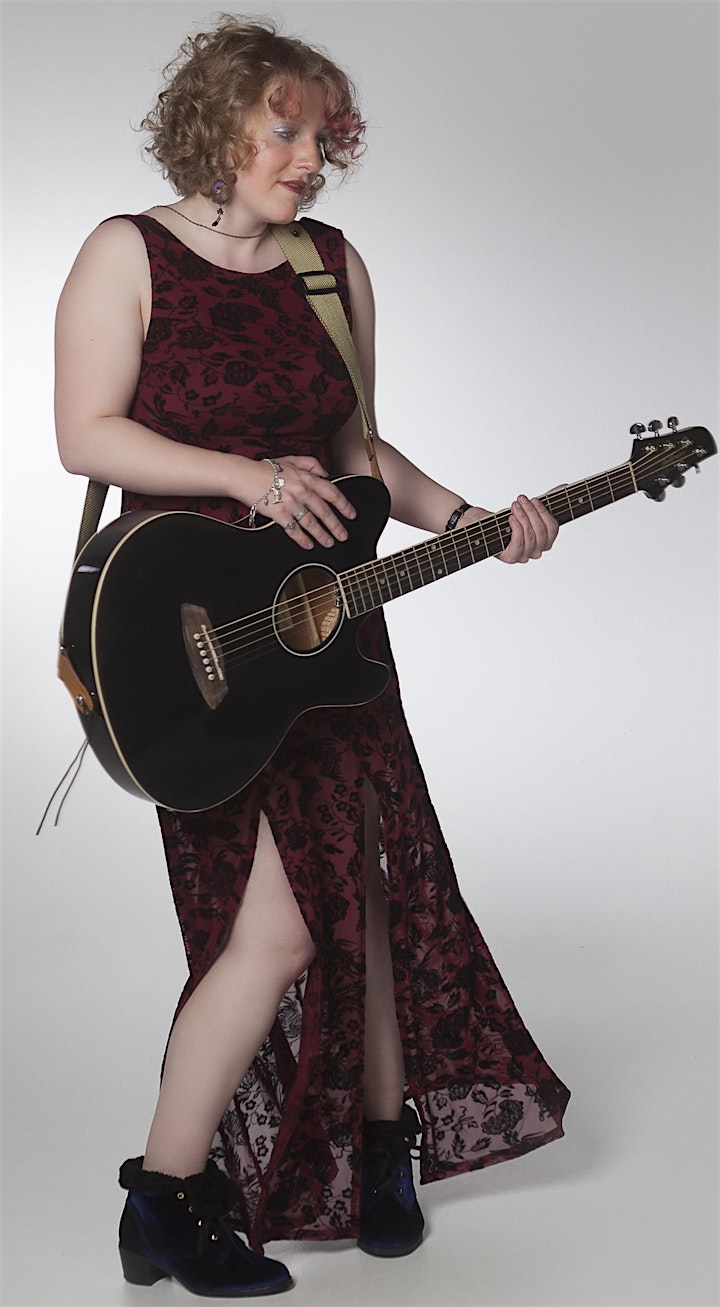 Ghislaine Regout BSc (Radboud), MSc (Radboud) MBPsS. Ghislaine is a psychologist, musician and writer. She's got an MSc in Clinical Psychology and runs her own private practice, in which she offers therapy, coaching and counseling for a range of problems, including depression, anxiety and work-related issues. She is trained in, and often works with several forms of Cognitive Behavioural Therapy and Client Centered Therapy. As a musician, she is currently working on her first studio album, and her book about career coaching is being reviewed. As both a trained psychologist and musician, she also has a vested interest in how music can be used in therapeutic treatment, and a publication is currently under review. Since 2017, Ghislaine and Professor Ho Law have been working together on workshops that combine Narrative Therapy and music. She is secretary of the Psychotherapy Section of the British Psychological Society and works in London and the Netherlands.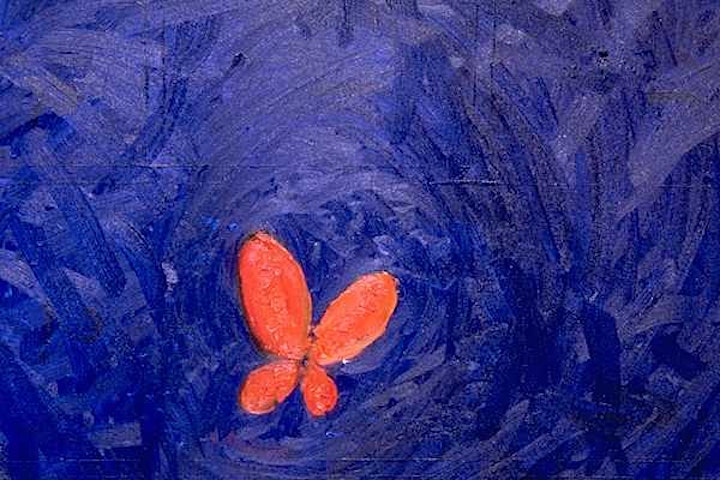 Chair and Convener: Professor Ho Law, Chartered & Registered Psychologist; Life Fellow of the Royal Society of Medicine
The events are open to ALL, members & non-members are welcome.
NB:
In response to the continuous escalation of Covid-19, we are taking the following steps:
The Programme of events is being relaunched in 2021 with the first workshop on 15 Jan 2021.
The workshop venue has been moved from the London BPS Office to Peterborough Allia Future Business Centre – a much less crowded space for the participants.
If necessary, temperature scan of each delegate on registration may be introduced using an Infrared Thermometer Smart Sensor.
In addition to the usual face to face participation, we have introduced new videoconferencing technology to enable virtual online participation (using Zoom & Webinar platform). Your event Convener will be able to provide you with a direct link to join the event online along with guidance about how it works after your booking has been confirmed and at least a day before the event starts.
To combat the Covid-19 pandemic, each workshop will include appropriate mindfulness breathing exercises that aim to increase & improve individual's brain, heart and lung (BHL) capacity & function (for short, Breath-with-Brain-heart-&-Lung (B-BHL).
Deadline for the early bird tickets has been extended to 14 days before the event starts.
Tickets for participation are set at a reduced rate for Network members.
This Page will be updated from time to time to keep you informed with the latest change and development.
Participants who wish to enrol on the whole programme for a Post Graduate Certificate of Advanced Psychological Interventions, a level 7 qualification via Accreditation of Prior Experiential Learning (APEL), please email Professor Ho Law, the Programme Director for further details and additional requirements. If you need any further information, please email the Convener drholaw@empsy.co.uk
The CPD programme consists of four quarterly workshops:
Transpersonal coaching as the fourth wave psychological intervention for people and the planet (15 January 2021) Drs. Scott Buckler & April Woodward.
Comprehend, Cope and Connect (CCC) - integrating third wave Cognitive Behavioural Therapy (16 April 2021) with Dr Isabel Clarke.
Moving Beyond Recovery Toward Well-Being - integrating third wave mindfulness with compassionate heart (16 July 2021) Drs Maya Campbell & Alexandra Dent .
The sacred tree of life – its mythology, story, music & song for empowerment (15 October 2021) Professor Milton Mermikides & Ghislaine Regout
The over-arching learning outcomes and objectives are to enable participants to:
Understand the contemporary approaches of the third wave psychological interventions, including its, rationale, formulation and scientific basis in counselling, coaching and psychotherapy as examples.
Understand the latest research and development in these interventions including mindfulness and experiential practices that embrace spirituality.
Know how to integrate mindfulness practice in these interventions.
Know how to enhance compassion to work on change in practice.
Note:
Please note, the workshop fee includes your free MRG membership fee. Refreshments and lunch at the event are not included due to the new venue and Covid-19 pandemic.
Early bird tickets are now available until 14 days before the event date.
Acknowledgements:
Members of the Empsy® Network, can enjoy the discount rate; thanks to the generosity of the speakers/facilitators and the sponsorship from them.
FAQs
Are there ID or minimum age requirements to enter the event?
Yes, the minimum age is 18
How can I contact the organizer with any questions?
For more information please contact: Professor Ho Law
T: +44(0)7401353010
E: drholaw@empsy.co.uk
Do I have to bring my printed ticket to the event?
No, electronic tickets on mobile phones are acceptable.
Is my registration fee or ticket transferrable?
Yes, please see Booking and cancellation policy Section 4.
What's the refund policy?
Please see Booking and cancellation policy Section 8.
Booking and cancellation policy
As the workshops are delivered in collaboration with the BPS, our terms and conditions of the booking and cancellation policy are in alignment with those of the BPS as follows:
1. When you submit the booking form to us, this does not mean we have accepted your booking. Our acceptance of the booking will take place when we issue you with a written confirmation of the booking, following receipt of payment or invoicing instructions. If you do not receive a written confirmation within 2 weeks of submitting the booking form to us, you should contact us in writing. You are advised not to incur any expenses in relation to the event until you have received written confirmation of your booking.
2. The price for the event is set out on our website in force at the time we confirm your booking. Payment in full must be received by us in advance of the event in cleared funds. Payment sent independently of the booking form must state the details of the event and the name of the person attending and/or membership number. Where an invoice is required before payment can be made, you must request this in writing at least six weeks before the event with a completed booking form and purchase order. You must pay our invoice in cleared funds within 30 calendar days of the date of invoice.
3. If you do not pay us for the event as set out in paragraph 2 above, you will not be permitted to attend the event and will not be able to book onto any other event held by us until payment in full has been received.
4. You may change the name of a booking up to the booking deadline by contacting us in writing. You will be required to pay a £15 administration charge and any difference in booking fees paid if the original fee was lower than that applicable to the new attendee. You may not share an event package with any other individual.
5. Our prices may change at any time, but price changes will not affect a booking that we have confirmed with you. All prices include VAT at the point of sale. However, if the rate of VAT changes between the date of the booking and the date of the event, we will adjust the rate of VAT that you pay, unless you have already paid for the event in full before the change in the rate of VAT takes effect.
6. Our cancellation rights:
(a) We may have to cancel an event due to an event outside our control; the unavailability of key personnel or key materials; or low booking numbers for an event. We will notify you of such a cancellation as soon as reasonably possible.
(b) If we have to cancel an event for any of the reasons set out in clause 6(a) above and you have made any payment in advance for the event, we will, at our sole option, either refund these amounts to you or offer to transfer you to a different event.
(c) For the purposes of this clause 6, events outside our control means any act or event beyond our reasonable control, including without limitation: strikes, lock-outs or other industrial action by third parties, civil commotion, riot, invasion, terrorist attack or threat of terrorist attack, war (whether declared or not) or threat or preparation for war, fire, explosion, storm, flood, earthquake, subsidence, epidemic or other natural disaster, or failure of public or private telecommunications networks.
8. Your cancellation rights:
(a) You may cancel any booking by giving us notice in writing.
(b) If you cancel within 7 working days of submitting your booking, you will receive a full refund of any monies paid in advance. We will refund you on the credit card or debit card used by you to pay. If you have paid by cheque we will credit the money to a bank account specified by you.
(c) If you cancel after 7 working days of submitting your booking, you will incur a £15 administration charge and a cancellation fee will be charged based upon the date of notification as follows:
(1) Less than 2 calendar months and more than 1 calendar month prior to the event start date – 30% of the price charged for the event
(2) Up to 1 calendar month prior to the event start date – 100% of the price charged for the event
(d) Such cancellation fees are to cover costs incurred by us as a result of your cancellation which will not be recoverable by us.
9. Our liability to you:
(a) If we fail to comply with these Terms, we are responsible for loss or damage you suffer that is a foreseeable result of our breach of the Terms or our negligence, but we are not responsible for any loss or damage that is not foreseeable. Loss or damage is foreseeable if it was an obvious consequence of our breach or if it was contemplated by you and us at the time we confirmed your booking.
(b) We have no liability to you for any loss of profit, loss of business, business interruption, or loss of business opportunity in connection with or in any way arising out of your booking with us.
(c) We do not exclude or limit in any way our liability for:
(i) death or personal injury caused by our negligence or the negligence of our employees, agents or subcontractors; or
(ii) fraud or fraudulent misrepresentation.