Description
Advanced service design training | 2-days
Do you want to build on your professional service design skills to create valuable impact for your clients or your organisation? Do you want to deepen your knowledge of service design methods and learn how to plan and run successful projects? This course is for you.


Course description
This two day training will bring your service design skills to the next level.
What we'll cover:
Get an idea of the service design landscape and assess your current capabilities.
Learn how to plan and conduct complex research that produces high quality insights.
Understand how to test, prototype and implement service concepts that have real impact.
Get ready to scope, set up, and manage service design projects.


Learning objectives
At the end of the course, you'll know how to plan and run a successful service design project, applying the right tools and methods to your challenges.
This course is targetted to practicioners.
"The training is offered in a small group, with a lot of room for interaction!"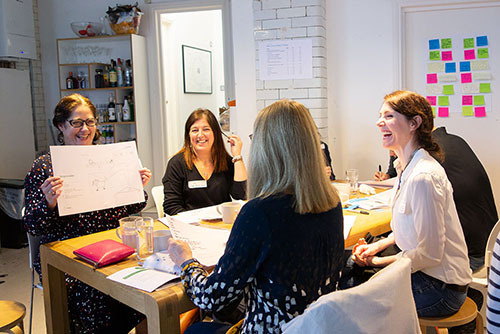 Who we are
Livework has been in the business of service design since 2001, expanding the discipline with every project we do. We are proud to be thought leaders in our field. We've learned a lot over the last 18 years and have codified this into our training services so everyone can benefit. As service design specialists, we train our clients to become more customer centric and develop the skills to ensure their work has long-term, far-reaching benefits.