Advanced Speaker with Billal Jamil & Public Speaking Academy
Description

...WHY ........
Smart Entrepreneurs Are Joining Advanced Speaker with Billal Jamil and The Public Speaking Academy
Some reasons our members join include:
Great communication is now expected in business presentations and speeches. It is no longer good enough to talk to a PowerPoint, speakers are expected to have charisma, humour and a brilliant talk structure.

The evolution of YouTube, Facebook Live, TED talks and other social platfiorms have changed the way succesful people communicate high impact messages in a short space of time. When company leaders and spokespeople take on these methods they find their speaking is more memorable, more inspiring and more likely to influence change.

At the Public Speaking Academy we are the Home and Go To trainers for business leaders, those who speak at conferences , speak at networking events or deliver world class TED talks.
A Message from the CEO Billal Jamil
Billal says
"When you change your communication capability - your ability to make business impact is transformed ...and for life"
"I have had the pleasure to see our delegates evolve to become the very best versions of themselves are techniques are fresh, different even maverick but are results speak loudest - on this advanced programme I personally lead this process!"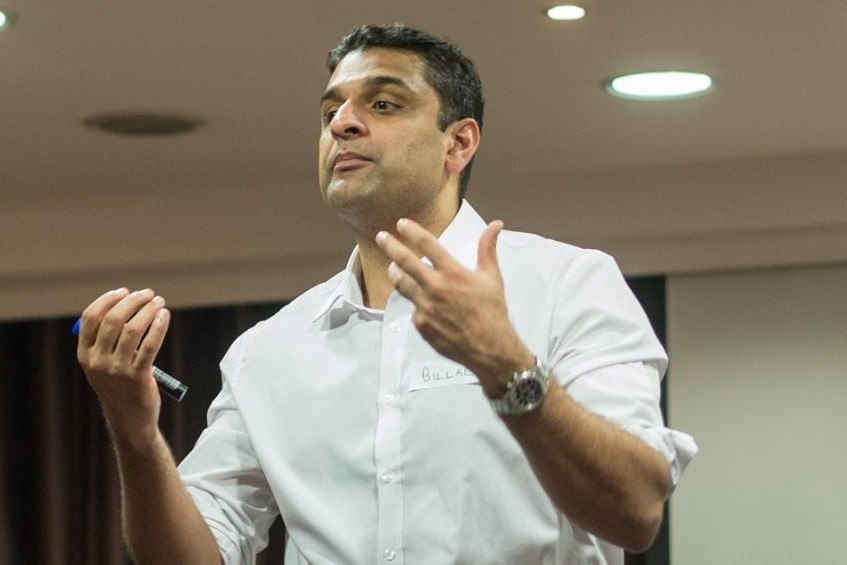 Who should attend the course?
Advanced speaker training is aimed at senior professionals, established entrepreneurs and academics who want to:
Deliver more lively presentations in business or at networking events

Pitch Your Business Elegantly

Develop a high impact keynote speech

Structure talks more skilfully

Identify your most compelling content

Use stories in your speaking
This course is best suited to those who have some experience of public speaking, although all levels are welcome. If you would like to work on your public speaking technique, please consider attending the Level 1 Intensive
Some of what to expect from the course?
Use your authentic charisma - we are all very different yet can all have impact. You will discover your unique style which is proven to engage audiences and unleash your potential.

Structure when done skilfully aligns delivery message and understanding – we demonstrate the most compelling methods to create a journey for your audience.

Become an Influencer: most speakers lack the ability to persuade. Using the right balance of emotion and logic will guarantee your audience is bought in to your message every time.

Professional Level Confidence: Empowerment is beyond the first level of confidence and you begin to think big and therefore speak 'big' too!

Clarity - learn to deliver your message so it sticks.
What some of our People Say
"The lessons we picked up are truly transformational" - Angela Preston - Award Winning Author and Coach
"At the beginning of the day I never would have believed that I would be up standing in front of a group of people without any notes what-so-ever. But I've done it today. I feel very proud of myself."
Suzanne Genner - Trainer
Ready?
If you are thinking you want to go above and beyond

If you want to identify the limitations that are holding you back, create solutions.

If you want to take action to raise the bar in your business or career

THEN the NEXT STEP is easy - COME TO A SAMPLE SESSION
See the results of your transformation by experiencing it yourself
SELECT YOUR DATE AND BOOK VIA THE GREEN BUTTON AND CHOOSE A TICKET NOW