Gina offers an advanced willow workshop, suitable for those with some experience or attendance at the beginner's workshop. Gina will focus o
About this event
Gina offers an advanced willow workshop, suitable for those with some experience or attendance at the beginner's workshop. Gina will focus on the complexities of geese, swans, deer or sheep. 
Please bring secateurs. This course requires you to have completed the beginners workshop first.
Meet at 10.15am for complimentary coffee and cake. The workshop commences at 10.30am with a lunch break at 1pm, recommence for the final session at 1.45pm to 3.30pm. This workshop will include a light lunch and refreshments throughout the day. Please confirm via email or call the shop on 01280 848038 if you have any dietary requirements.
Link to the Basic Willow Workshop July 21st 2019
Click here for photos of 2017
Click here  for photos from 2016 Basic Willow Workshop
Click here Recent for photos from 2014 Basic Willow Workshop
Click here for photos 2013 Basic Willow Workshop
Click here for photos from the 2012 Basic Willow Workshop
Click here for more photos from 2011 Basic Willow Workshop
Pictures from our 2017 workshop below.
Gina Martin is highly experienced in running workshops and projects in schools and community groups for people of all ages and abilities, designing workshops alongside the teachers and other participants.Gina studied at the Royal College of Art gaining an MA in Sculpture and has provided work for prestigious events such as the Olympics and the Starwars films.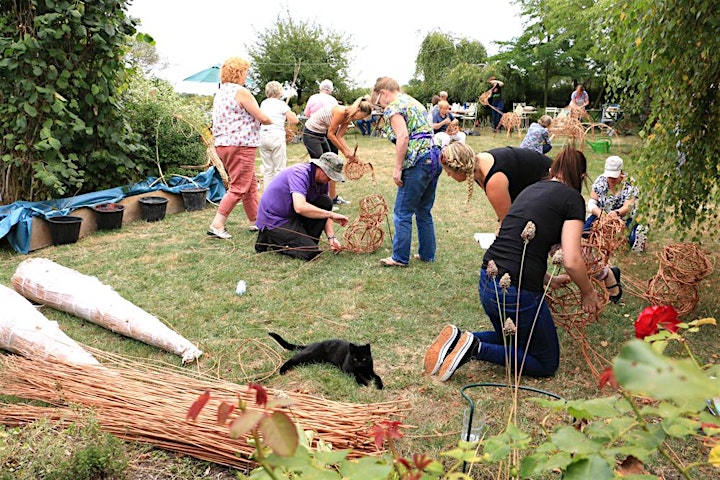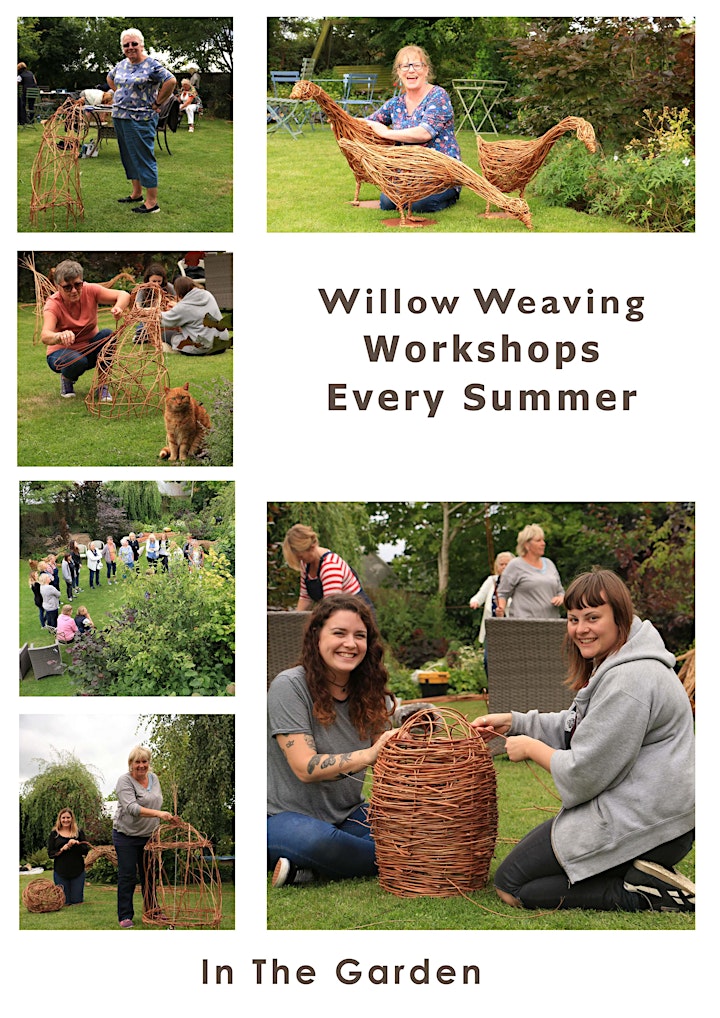 Organiser of Advanced Willow Weaving Animal Workshop