Description
This is the second in our series of none living willow workshops and its a very good way to follow the Basic Willow Workshop held in July. Think birds –deer or goose (loose duck). If you want to try something of your own Gina will try to accommodate and please bring a photo of the animal you would like to make. Gina can't promise it will always be possible in the time but she will cerainly try her best. This is a workshop to really look forward to, great fun and a chance to get creative.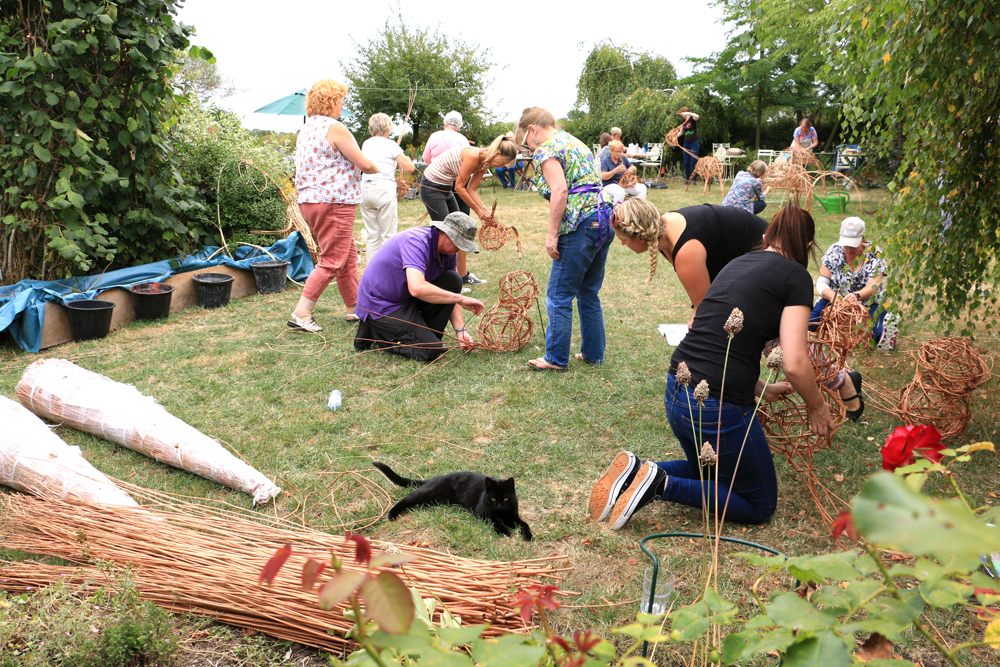 Please bring secateurs. This course requires you to have completed the beginers workshop first.
This course includes a packed lunch, please call the shop for further details.10.15am start with complimentary refreshment; workshop begins at 10.30am with a 30 minute lunch break at 12 pm - 3.30pm finish
Link to the Basic Willow Workshop July 21st 2019
Click here for photos of 2017
Click here for photos from 2016 Basic Willow Workshop

Click here Recent for photos from 2014 Basic Willow Workshop

Click here for photos 2013 Basic Willow Workshop

Click here for photos from the 2012 Basic Willow Workshop

Click here for more photos from 2011 Basic Willow Workshop

Pictures from our 2017 workshop below.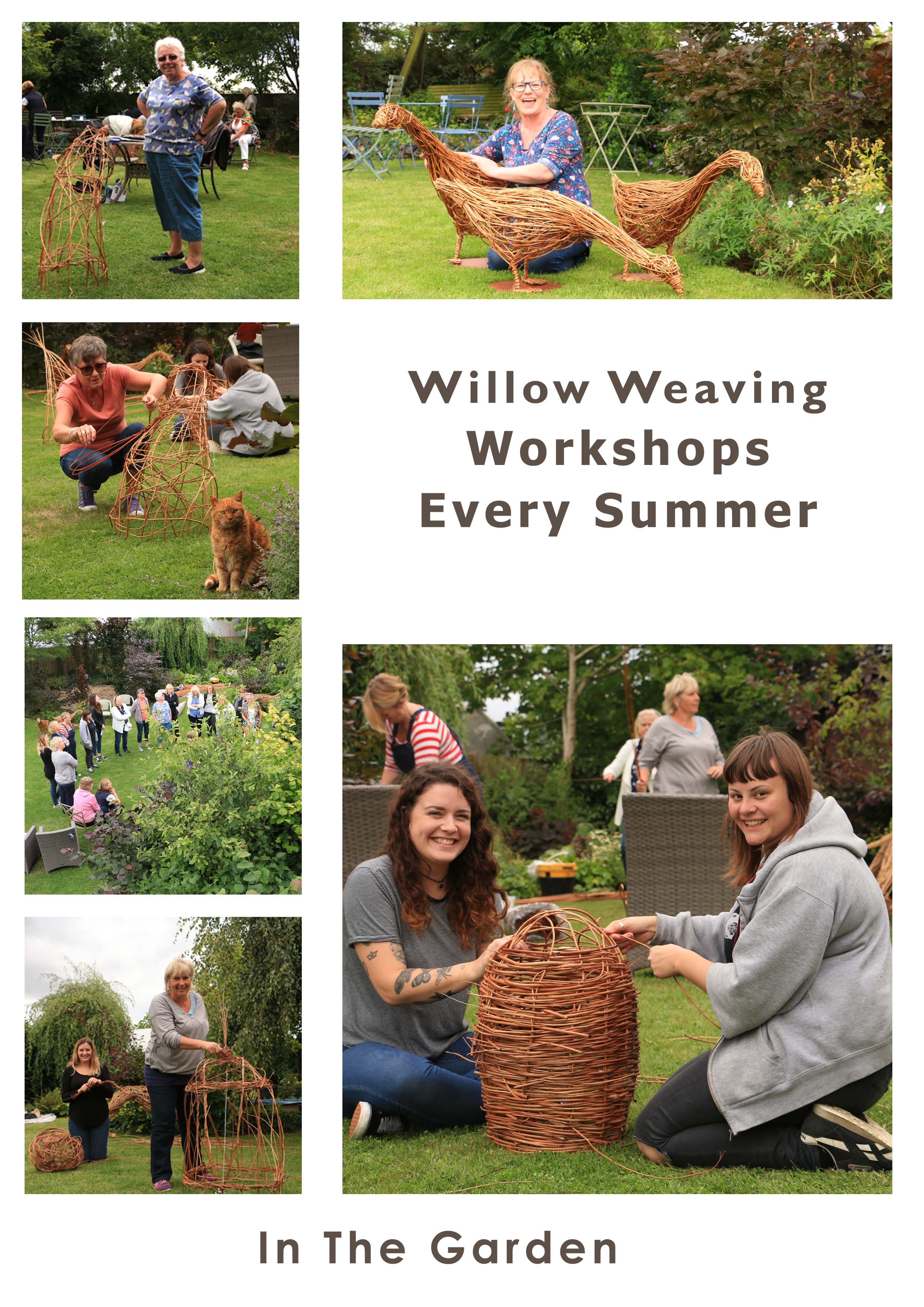 Gina Martin is highly experienced in running workshops and projects in schools and community groups for people of all ages and abilities, designing workshops alongside the teachers and other participants.Gina studied at the Royal College of Art gaining an MA in Sculpture and has provided work for prestigious events such as the Olympics and the Starwars films.