This 1 day retreat, a mix of physical & mental activity in the glorious Cairngorms, designed to provide clarity to help make dreams happen!
About this event
Enjoy the space to think and plan ahead
Have you ever experienced that moment of clarity when out on a run, or a long walk into the wood, or had your breath taken away when pushing yourself physically, only to be followed by amazing creative thoughts?
Studies reported by the NeuroLeadership Journal show that physical activity has a significant impact on mental functioning, helping to enhance learning and memory. Also, studies by the University of South Wales have shown that combined physical and mental activity can vastly improve your mood and happiness levels.
So with all this science in mind, Mindful Coaching and Ride Out Coaching have teamed up to bring you
Adventure Coaching - Aviemore Edition.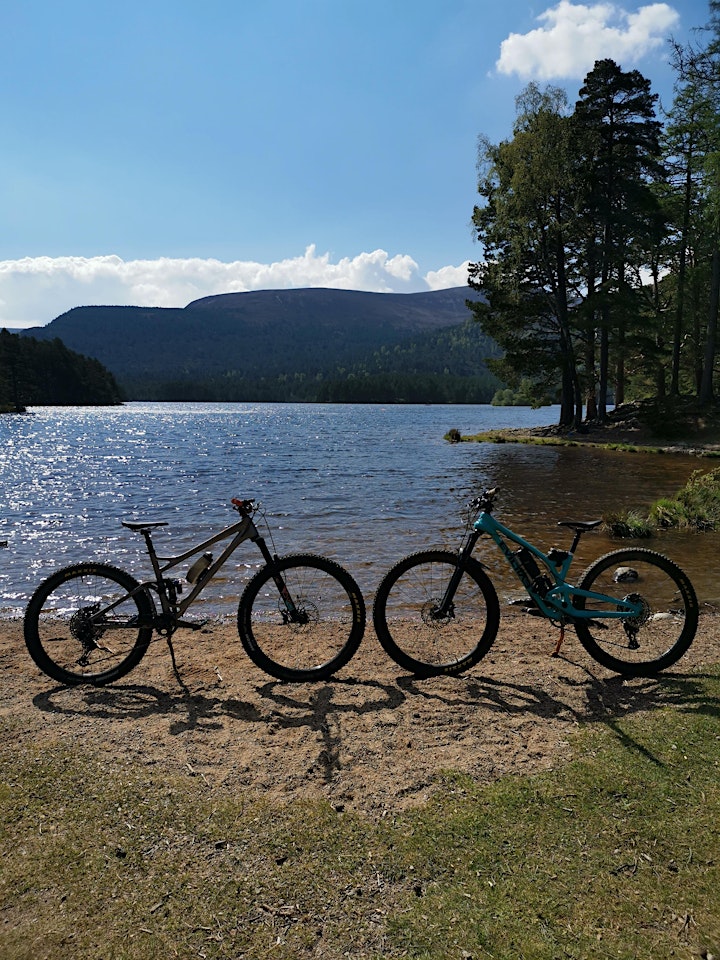 What is Adventure Coaching - Aviemore Edition?
Adventure Coaching is a unique outdoor 1 day experience, providing ringfenced time to:
• Escape the day-to-day constraints of life
• Enjoy the calming effect of the Cairngorms
• Connect with like-minded people
• Feel the positive impact of physical activity
• Commit to the effects of deep intensive personal coaching, with Martin and Anna providing the tools for you to see beyond the barriers and plan ahead
If you value the benefit of self-development and recognise that now is time to start working on your personal goals, you will enjoy this retreat.
Available for individuals and groups, this 1-day programme will push you physically and mentally, but will leave you feeling refreshed and ready to achieve great things.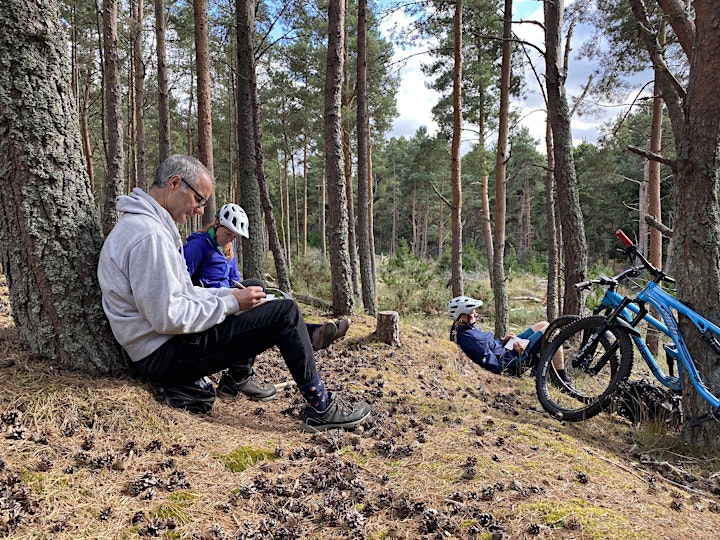 Where?
The Scottish Highlands!
Aviemore and the Cairngorms National Park is one of the UK's most beautiful areas of outstanding natural scenery.
With 5 of the UK's 6 highest mountains, huge forests, amazing waterfalls and the clearest lochs, any townie will feel like they have entered another world far far away.
​At just 45mins from Inverness Airport and under 2.5hrs from Edinburgh and Glasgow,
this far away world is not that far away.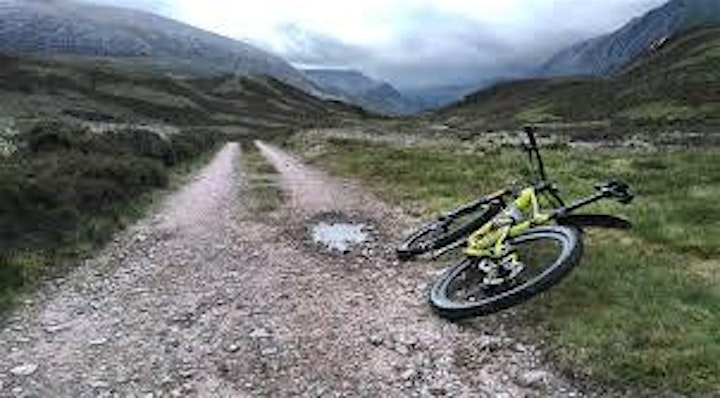 What to expect on the day?
Expect to turn your dreams into reality, whilst enjoying time on bikes!
This event will mix the physical activity of mountain biking and the mental activity of personal mindset coaching.
The bike riding is suitable for people of any ability but geared towards those who want some adventure.
The personal mindset coaching is also suitable for people who have never experienced coaching before, or those who know its transformational impact.
​
Be prepared to dig deep into your mind,
asking yourself some thought provoking questions,
enabling you to lift those self limiting barriers to success.
​
Here is the itinerary:
​
Welcome and introduction at Rothiemurchus - We start by sharing how physical activity and the great outdoors will take your mental productivity to new levels.
-
Physical activity 1 - We ride out to Loch An Eilean, keeping our eyes on the path as we take in the stunning mountain scenery.
-
Coaching exercise 1 - We stop in view of the 13th century island castle, once believed to be a fortified hunting lodge
for the Wolf of Badenoch, Alexander Stewart, grandson of Robert the Bruce.
Here you will identify your most valuable outcomes and enjoy a forest bathing meditation session.
-
Physical activity 2 - We continue our ride southwards, through to one of the largest remaining ancient Caledonian pine forests, where Roe Deer and Red squirrels are often seen.
We up the pace and navigate some challenging terrain, what mountain bikes are made for.
-
Coaching exercise 2 - Whilst sat open to the elements, enjoying fresh air and pure mental clarity, we turn dreams into reality through a powerful visulaisation exercise.
-
Lunch
-
Physical activity 3 - The ride continues southwards through a small river to a local bothy called Jack Drakes. By now you will be really enjoying the company of your bike and your colleagues, testing out your rider handling skills through some drops and sharp turns.
Your confidence will be up and you will feel exhilarated, pushing yourself further.
We reach a stop point where you can choose to enjoy some additional surprise activity!
-
Coaching exercise 3 - Time to reflect on the road ahead to achieve your goals, with opportunity to create your personal plan.
-
We close with an amazing mindfulness session on the shore of Loch An Eilean, a perfect moment to close day and set intentions.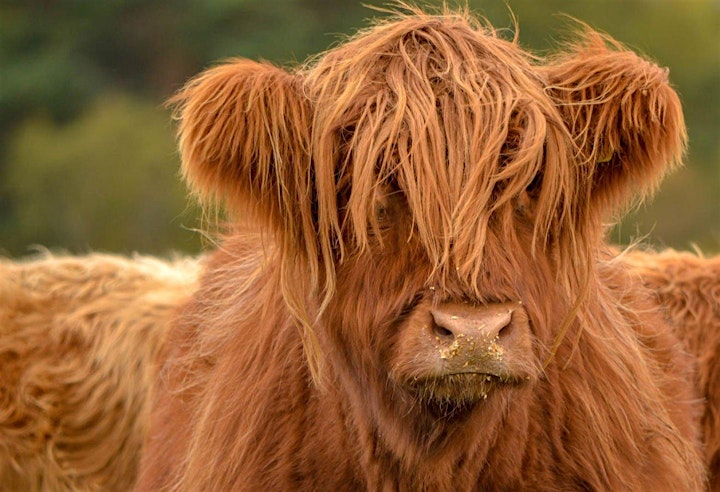 About your coaches
Martin Covill is the founder of Mindful Coaching and is a personal coach, breathwork expert and mindfulness practitioner - He helps individuals, couples, groups and teams turn life enhancing dreams into a plan of action. He creates the mental space for you identify your priorities, visualise the impact of achievement, locate and eliminate the self-limiting barriers to action and supports the creation of a plan to achieve success.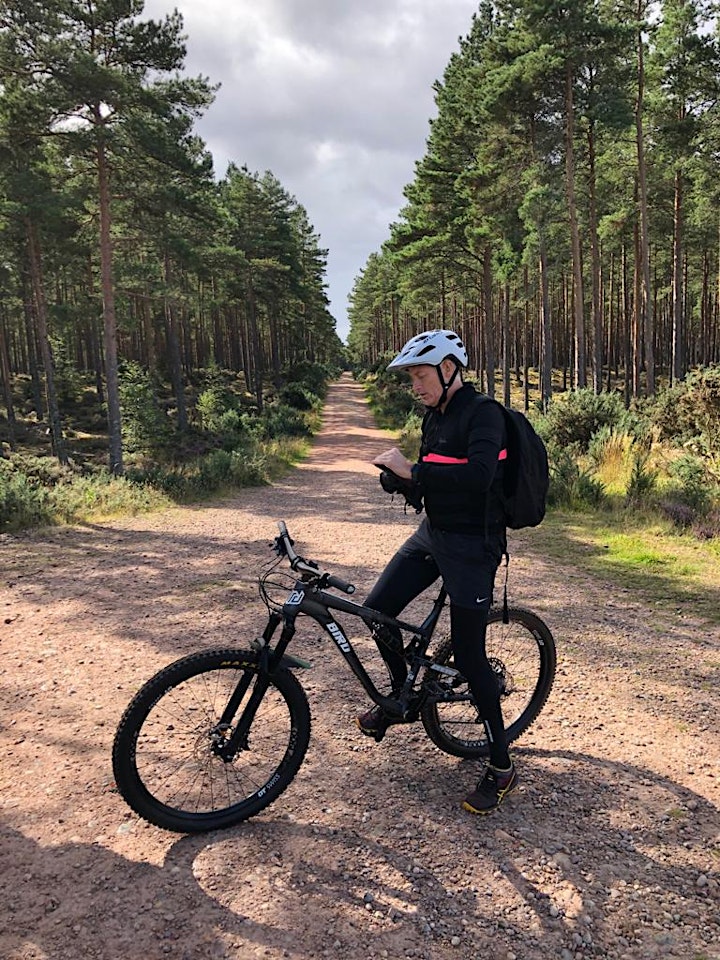 Anna Riddell is the founder of Rideout Coaching - " I've been riding, coaching, leading and racing mountain bikes for years, I absolutely love biking and get a real buzz from sharing my passion with others.
"In 2019 I raced the full Scottish Enduro Series, and the crazy MacAvalanche sweeping numerous podium places along the way. Its so much fun! But I know what it feels like to be a beginner, and if that's you, no worries. That is what drives my desire to coach. Sharing knowledge and passion for riding bikes is hugely rewarding. I've taken riders who were complete beginners, and given them tools and knowledge to be able to have their own adventures and even compete in races. I want to empower you to feel free and strong when you ride. I want you to be happy and have fun."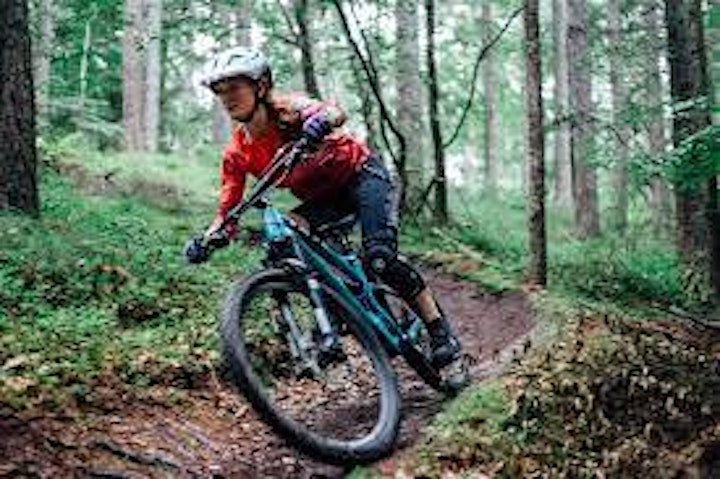 What should you wear?
Please wear suitable shoes for walking and cycling in woodland & waterproofs if necessary. We will be covering some ground, but the temperature can change, so layers are ideal. We will also be taking a rest from time to time, so bring something to sit on that you are happy to carry, like a bin bag.
What do I need to bring?
Please bring any water or snacks you feel you might need. There will be a local lunch break, where a healthy snack will be provided.
Whats provided?
The bike and a helmet if you dont have one, lunch and a journal to record your thoughts throughout the day.
What if it's raining?
This is Adventure Coaching, a chance to escape, to connect with nature and to connect with your personal values and goals. Come rain or shine, we will have a fantastic time and will find shelter if needed. However as they say, there is no such thing as 'the wrong weather' only 'the wrong clothes'!
I have an allergy/dietary requirement is that ok?
Please inform us of any allergies or dietary requirements prior to the event so that we can accommodate your needs on the day.
I have not been on a bike in years, is that ok?
Of course - remember the freedom you felt as a kid on a bike, get ready to feel that all over again.
What if i have to cancel the event due to Covid restrictions?
The event is managed in line with Covid / local restrictions. If you have to cancel due to a change of covid restrictions in your area making it impossible to travel, we will provide a refund, minus the eventbrite fee.
We also reserve the right to cancel the event and will provide a refund minus any eventbrite fee.
I have some questions...
Contact martin@mindfulcoaching.today
Whats next?
This is a limited ticket event - Book your ticket and get excited!