AD:VENTURE Masterclass: Leadership Qualities of Successful Business Owners...
Description
Leadership Qualities of Successful Business Owners
This masterclass takes place over two full days. Please note that it is necessary to attend both days. The dates are:
Tuesday 19th March, 09:30 - 16:30
Tuesday 26th March, 09:30 - 16:30
This programme will help you to:
Understand your role as a leader within your business;

Engage and motivate others to achieve your business goals and objectives;

Prioritise your time and energy in order to be a more effective leader;

Improve your communication skills in the workplace;

Build your skills to develop and mentor others.

Understand what a 'leader as a coach' looks like
Your facilitators: Lorraine Goodhand and David Bassett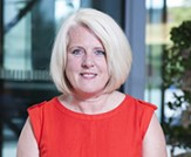 Lorraine Goodhand is a skilled facilitator providing innovative development to enable participants to return to the workplace with the skills and knowledge they need to do their jobs and the confidence to put what they have learned into practice. Lorraine designs and delivers a range of learning interventions utilising action-oriented approaches that engage learners and make learning relevant to their situation.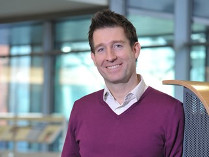 David Bassett has over a decade's experience providing education and training in the UK, Australia and India. David's passion is helping leaders and teams to discover their strengths and perform at their highest level. David designs and delivers programmes in a way that excites and motivates participants to develop their skills and change their behaviours. He has worked with leaders and managers in a variety of industries as well as non-profit organisations.
Am I eligible?
The AD:VENTURE project is aimed at providing support to young and growing businesses with an eligibility focus on:
SMEs under 3 years old

Based in the Leeds City Region

Trading in an eligible sector (this generally excludes primary agriculture, banking and financial services, activities related to education or social care, and those sectors trading directly with consumers e.g. retail and hospitality)

Commitment and plans for achieving growth in turnover and creation of jobs
Organiser of AD:VENTURE Masterclass: Leadership Qualities of Successful Business Owners (Halifax)
Leeds Beckett University is a partner in the AD:VENTURE programme, an ERDF-funded project which brings together Universities from across the Leeds City region with local Councils, Chambers and with private sector partners. The AD:VENTURE partners offer a diverse range of expertise and services to support young businesses with an ambition to grow.  The funded support programme includes access to masterclasses, peer-to-peer learning opportunities and expert one-to-one advice.
Find out more at:www.leedsbeckett.ac.uk/adventure
To contact us, email adventure@leedsbeckett.ac.uk or ring (0113) 812 4860