About this Event
This interactive workshop will be ideal for people new and not so new to adventure racing looking to improve their understanding and performance of the two disciplines; biking and trail running, and at the same time, have the opportunity to ask the experts some questions and share some laughs about past experiences on the roads and mountains! Set for the 5th of October, one week before the famous Quest Killarney Adventure race, its a perfect opportunity to get yourself in order for the big one on October 12th! The workshop will include a group ride with supervision and feedback on your bike posture and position and a group trail run. The trail run will give you the chance to practice what you learn during the workshop. Same goes for the bike ride. This is the 2nd such workshop held at the Life Fit Studio and there was a very relaxed feel about the first one! The studio lends to this with its cosy coffee corner below.
Here are some of the reviews from the first Adventure Race workshop back in January this year.
- Yes, I've been doing the recommended exercises since the workshop and my hips and knees have really loosened up. I'm delighted that my running is so much more pain free, and I even have less pain after sitting in my office chair all day. I feel a lot more confident taking on longer runs to train for adventure races now, because I'm not getting the old niggly pains due to the stretches and pylometrics that you recommended. Thanks!
- I enjoyed the group cycle and was ok fitness wise. May have been a little long/ hilly if you were a nervous biker or getting your confidence up. Group spread out a little on second part of ride. I got a chance to practice some moves we had learned about though (cornering/ drops/ pedal foot position) so all good for me.
- The gait analysis was good to point out correct running styles
About the Trail Run:
- I found it difficult, but in an enjoyable way! It was a really fun trail. I liked the level of detail and the different strategies for different kinds of surface.
- Loved it. Not a fan of road running but love trail runs. Enjoyed down hills and Tracton woods was fab that evening. Great little route
- Brilliant loved it and loved the sections to stop and chat and then go and try what we learned or were just told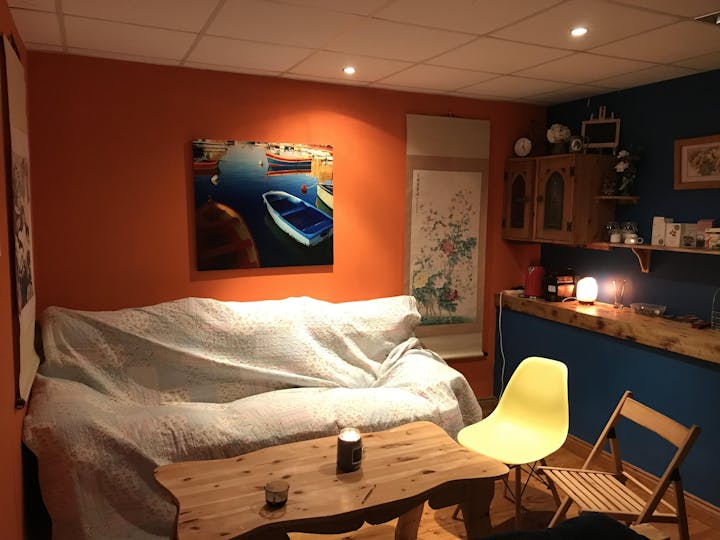 ABOUT THE VENUE: Our new clinic, the Life Fit Studio is in upper Ballygarvan and has plenty of space for groups like this. There are some lovely cycle routes on our doorstep making this a perfect choice for such a workshop. Look forward to regular breaks to chill out on the couch and meet fellow adventurers over coffee and cake.
COST: 85 EURO PER PERSON
CAPACITY: 15 PEOPLE
PARKING: FREE PARKING AVAILABLE ON THE GROUNDS OF THE CLINIC
AGENDA:
9 – 9:30am : Registration and greeting
9:30am : Welcoming and intro to the day's activities
09:45am: Group presentation on bike fit, bike safety check, posture on the bike and cycling technique
10:45am : Gathering and prepping bikes for cycle
11:00am : Group ride (60-70mins) A relaxed and guided cycle with The Bike Fit Physio. This is a chance for you to practice what you have learned from the previous presentation. You will also get feedback on your cycling posture and tips on bike handling or anything cycling related.
IMPORTANT: PLEASE BRING HIGH-VIS AND HELMET WITH YOU FOR THE CYCLE. YOU SHOULD BE ABLE TO HOLD A 18KM/HR AVERAGE SPEED FOR THE ROUTE
12:15pm: Gather for lunch at the clinic. Lunch will be included in the price. Tips on kayaking to be one of the lunch topics.
1:30pm: Interactive talk on running and how to avoid common running injuries. This will include a running gait analysis on someone from the audience!
2:30pm: Gather and car share to Tracton Woods (15mins away) for a guided group trail running session. Again, another chance for you to practice what is preached! Lovely setting with some nice trails.
4:30pm: Back at the studio for a Q&A, and cake!
5:30pm: Goodbyes
The workshop will be lead by myself, John Phelan and my colleague Jack O'Halloran, a physical therapist, will also be present for the day.
Please note, due to the nature of the workshop including two outdoor sessions, the timing may not be kept to a tee, please give yourself extra time at the end of the day to allow for this.
FAQs
Do I need to have entered an adventure race in the past in order to attend this workshop?
Not at all, but this workshop will help you prepare for an event that you may have lined up for the future. Like Quest Killarney on the 12th Oct!!
Should I bring my own bike to the workshop?
Yes, It is a requirement that you have your own bike and that you are confident in cycling it and able to maintain an average speed of at least 18km/hr
What are my transport/parking options for getting to and from the event?
Best to drive as public transport does not stop at our clinic. Free parking on site.
What should I bring with me to the event?
Your clothes that you cycle in, including your helmet and high-vis. You will also need clothes to wear when trail running (trail runners, spare leggings or shorts, few layers). Spare socks and change of shoes is a must. You can bring your lunch if you wish, otherwise lunch will be included. (selection of soup and sambos)
How can I contact the organiser with any questions?
Email John at info@lifefitphysio.ie or call 086-2451430
Do I have to bring my printed ticket to the event?
No
Is my registration fee or ticket transferrable?
Yes, please email to say you are transferring it to someone else
Will the cycle be supported and how long will it be?
Yes, there will be someone always leading the group and someone at the back to keep the group together. It will be roughly 15km and set at an easy pace.
What if I do not want to go on the cycle?
You can use the facilities at the clinic. There is plenty of space to stretch and move with a coffee corner for refreshments.
Will there be light refreshments available?
Coffee and cake will be readily available on the day!
What's the refund policy?
Full refund once 48 hours notice is given.
Will there be a waiting list?
Yes, a waiting list will be set up. If the event has reached capacity, email info@lifefitphysio.ie to be put on the waiting list.