Adventures in Entrepreneurship: A Private-Dining Evening with Nick Bolton

Tuesday, 21 November 2017 from 19:00 to 22:00 (GMT)
Event Details
This is the first in a new series of events, The Animas Symposium, which brings together private-dining, expert speakers and intimate group conversation for entertaining, educational and inspirational evenings.
This evening is open to just 11 diners allowing wonderfully rich conversations to emerge.
It's seems only right to open the series with the founder of Animas himself, Nick Bolton.
About the Evening
In this truly one-off evening, you'll get a rare chance to hear from Nick Bolton, founder & CEO of Animas, sharing shocking, funny and hair-raising stories of entrepreneurial mishaps and lessons as well as what actually works in business.
As the founder of Animas Centre for Coaching, you probably know Nick as a speaker on coaching.  But here, you'll find Nick's ultimate passion, business and entrepeneurship, laid bare! 
You'll hear about the highs and lows including:

The Highs :)
Nick has built Animas Centre for Coaching in to the UK's second largest coaching school in just 4 years and is soon set to take Animas international and organisational at the same time as expanding the range of courses to make Animas a university of coaching.  
He's built the team from 0 to 10 members of his team in this time and has doubled the business each year for 4 years running.  
And this in a time when other coaching schools are stagnating or failing.
Indeed, a recent industry report by Plimsoll showed that only one coaching school in the UK is growing by anything over 10% per year - and that's Animas which is growing by a staggering 110%!
So Nick knows a fair bit about what works.  He should do - he learned the hard way....
The Lows :P
For 18 years Nick has ploughed his own furrow creating (and losing) businesses.  In that time, he has had to face down insolvency, near bankruptcy, brutal VAT inspections, selling his Docklands apartment to live on a canal boat and reduce costs, then selling his canal boat (his only property in the world and his home) to start his coaching school, sharing a bedroom with his best friend's ex-wife and building his school from a brown envelope of cash!
He has had to learn about marketing and selling, technology, finances and financial management, hiring and firing, service delivery strategies, social media, community building, systemisation, delegation and basically figuring out just what it takes to run a successful business!
The joy is that no matter whether things were tough or easy, Nick has always known it's a game.  For Nick, business is a joyful journey of self-expression and he would love to encourage more people to truly own their destiny by succeeding in business.
This evening Nick will answer any and all questions as best he can to help you take your next step along the entrepreneurial route.
The evening will broadly run as follows:
Registration and wine (or soft drinks)

Introductions - who's at the table?

First course 

Main course

Expert's Presentation

Open Questions & Discussion

Dessert 
We will have a private dining room to ourselves and so will not have to make ourselves heard over the noise of the restaurant.  A full three course menu will be served and wine included!
The evening is open to just 11 people for an intimate, fun, relaxed and entertaining experience.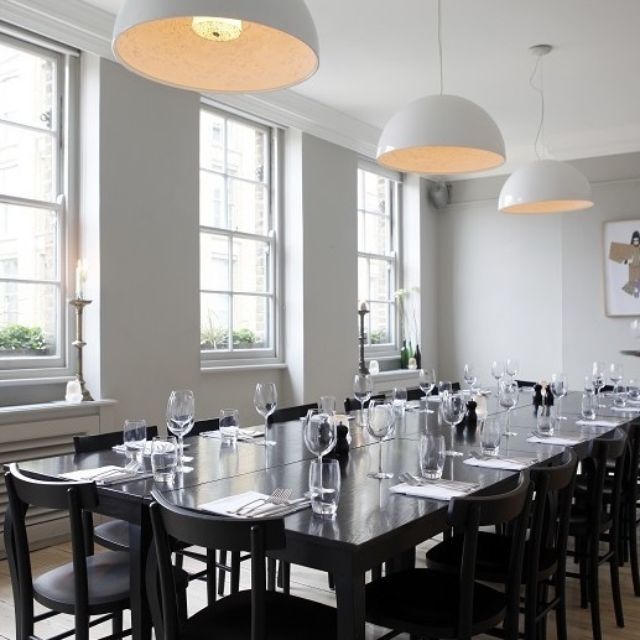 When & Where

The Modern Pantry Clerkenwell
47-48 Saint John's Square
EC1V 4JJ London
United Kingdom


Tuesday, 21 November 2017 from 19:00 to 22:00 (GMT)
Add to my calendar
Organiser
We are a London based coaching school with close affiliation to the International Coach Federation and Association for Coaching.
Passionate about developing and supporting coaches in a range of theoretical and practical approaches, we enable every coach to find their own unique path and way of working.