Children's author Jane Phillips talks about writing an adventure starring a cat and a puppy, with live reading
About this event
Join Jane Phillips for a talk about her new children's picture book Keiller the Cathedral Cat in Trouble. Jane will be reading from her book, sharing the inspiration behind the story and answering your questions.
Perfect for children who enjoy storytime and also for adults who love cats. Keiller the Cathedral Cat in Trouble is a lively and funny story about friendship. This is Jane's second book to feature the adventures of this brave marmalade cat
About the book:
The winter came, and with it rain,
For weeks and weeks, again and again.
The sky stayed heavy and very grey,
And it went on raining every day...
Keiller is a marmalade cat with a problem. His home has been invaded by a hairy puppy who keeps eating all his food!
Then winter comes and the rain just doesn't stop falling. The river grows wider and wider until Keiller's home is in danger ...
How will Keiller and the puppy save the day? And can they ever become friends?
A lively and funny adventure about friendship
About the event:
This event forms part of the annual Crumps Barn Studio online Literary Festival - a series of free events for booklovers.
Get the book:
Keiller the Cathedral Cat in Trouble by Jane Phillips and Lorna Gray is released in paperback on 24 November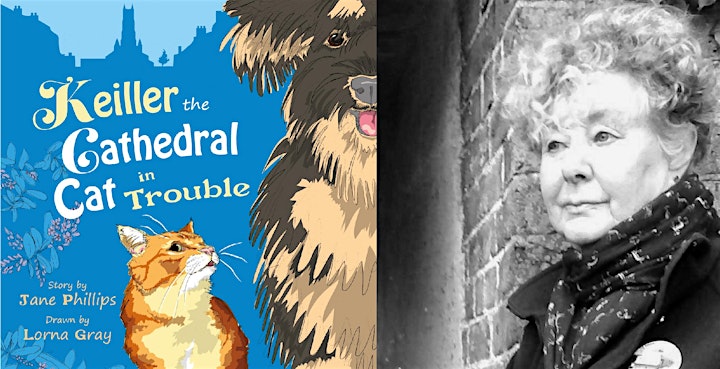 Organiser of Adventures of a marmalade cat: a story for children with Jane Phillips