Adventures of Bengali Pioneers from Voyagers to Entrepreneurs: Part of A Season of Bangla Drama

Wednesday, 22 November 2017 from 17:15 to 20:30 (GMT)
Event Details
Adventures of Bengali Pioneers from Voyagers to Entrepreneurs  
Arrive at 5:15-5:45pm ~ FREE SHORT TOUR of Museum of London with Shahida Rahman - special guide 
6.00pm:  Refreshments. Meet the speakers and curator. Book signing of Shahida Rahman's 'Lascars'.  6:30pm: Speakers story telling, presentation and Q&A 
Event is free to the public  - Walk-Ins welcome! 
A glimpse of a world of the Bengali seamen, women and adventurers in the Age of Empire, from the late eighteenth century to 1960's.  As British power and trade spread across the globe, so the port of London grew and prospered and the docks became the centre of world trade. Bengali people, especially the Sylhetis were the pioneers in crossing the sea.  Those who settled in Britain started restaurants and lodging houses to become successful entrepreneurs and professionals.With visual photos, brief history via story telling, travel narratives of Bengali women.  and networking over refreshments. A unique evening of reminiscence is based on true stories passed down generations with a creative presentation and Bengali music.
Special Guest Speaker: Dr Aaron Jaffer, curator at Royal Museums Greenwich and author of Lascars and Indian Ocean Seafaring, 1780-1860.   Dr Jaffer will tell the stories of Muslims from around the world who have gone to sea in search of work, wealth, knowledge and adventure.
Zac Miah, barrister at ASW6 Chambers & BritBangla: 'From a Seafarer to Entrepreneur' researched through the Greenwich Maritime Museum's shipping archives for a record of his dad arriving to UK in 1937. 
Rini Laskar: Bengali Lady in England 
Shahida Rahman, the author of 'Lascar': 'From Sylhet to Cambridge: My Mother's Story'   personal inspirational story of her mother who arrived in 1963 to settle in Cambridge. 
Taryn Khanam, BritBangla: "4971 Miles from Home: Bella's Story".  Auny's journey to UK in 1960's to study medicine.

Talk will be about the Bengalis travelling to Europe during the British colonial period. the 'Bengali bhadralok' & the Bengali ladies in the 19th Century. 
Talk at: 7.00 sharp -8:45pm for story telling, presentation and Q&A 
Event is free to the public  - Walk-ins welcome.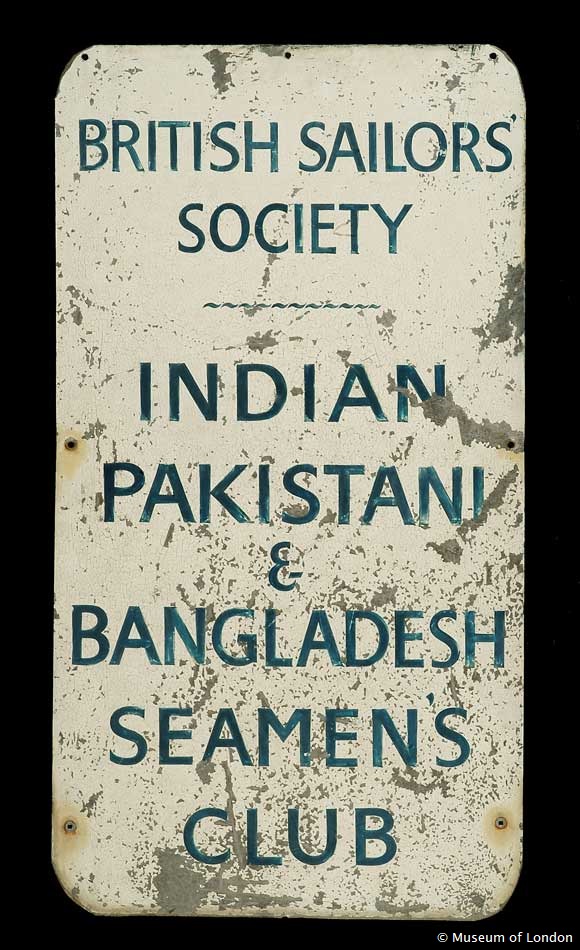 Do you have questions about Adventures of Bengali Pioneers from Voyagers to Entrepreneurs: Part of A Season of Bangla Drama?
Contact BritBangla
When & Where

Museum of London Docklands
Wilberfore Room, No1 Warehouse
West India Quay
E14 4AL London
United Kingdom


Wednesday, 22 November 2017 from 17:15 to 20:30 (GMT)
Add to my calendar
Organiser
BritBangla celebrates the social, economic, cultural and political achievements of the British Bengalis.  BritBangla is a forum for advancing empowerment and leadership.  BritBangla promotes the benefits of diversity in the workplace and business.
An organisation aimed at professional, entrepreneurial and talented British Bengalis who are proud of their culture, heritage and success.  BritBangla is the only existing professional network for British Bengalis in the UK. 
BritBangla was created after it was seen that there was a growing appetite for this kind of organisation. It promotes success stories, our dual culture, and extraordinary talents and draws attention to the remarkable contribution Bengalis have made to British society. It captures the unique identity of British Bengalis and reflects the varied personalities and attitudes of an energetic generation.
BritBangla is a platform for future leaders and change makers. It is so important to develop voices for the diverse members of the community and to take up leadership roles to become active and future leaders. 
Email: britbanglanetwork@gmail.com
Twitter: www.twitter.com/britbangla
Facebook: http://www.facebook.com/britabangla