Sales Have Ended
Registrations are closed
Thank you! We look forward to seeing you soon.
Sales Have Ended
Registrations are closed
Thank you! We look forward to seeing you soon.
Description
About the event
"Advice to my 22 year old self"
A joint event by the Ingenious Women & BCS Women networks
We hope that you can join us for this joint Ingenious Women Scotland (IWS) and BCS Women Scotland event to hear from our two inspirational speakers! Join us to hear from two founders who have both built successful companies in Scotland. Vicky and Sarah will both share their experiences of starting and building a tech company, their own careers and what advice they would give themselves at the start knowing what they do today. This event is open to anyone who is interested in reflecting on their career and building their network.
Agenda
5.30 – 6.00 pm: Arrival and networking (coffee provided)
6.00 – 6.05 pm: Introduction
6.05 – 6.20 pm: Vicky Brock (Founder, entrepreneur & data pioneer)
6.20 – 6.35 pm: Sarah Lee (Managing Director, Hot Tin Roof & founder of PingGo)
6.35 – 7.00 pm: Q&A panel
7.00 - 8.00 pm: Networking (drinks and nibbles provided)
Event organisers:
Dr Joanna Young (Director of Electv and The Scientific Editing Company, event coordinator for the IWS network)
Sharon Moore MBE (Industry Technical Leader, IBM & Deputy Chair, BCS Women network)
Sarah Lee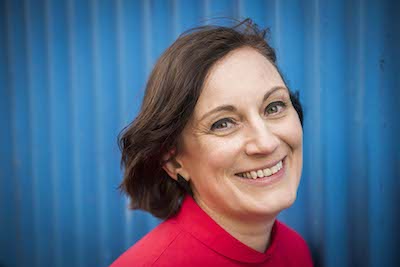 Passionate about the power of PR, Sarah launched Hot Tin Roof in 2002. She has worked with some of Scotland's brightest startups and is trusted by both journalists and the entrepreneurs behind the story. Now she is building a do-it-yourself PR machine, perhaps disrupting the PR industry forever.
@pinggonews
@sforsarah
@hottinroofpr
https://www.facebook.com/HotTinRoofPR
https://www.linkedin.com/in/sarah-lee-094a36a
Vicky Brock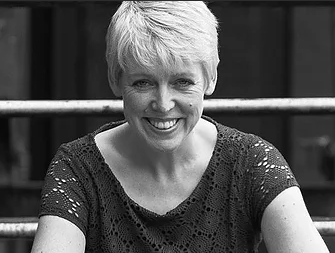 Founder, entrepreneur and data pioneer, Vicky Brock was named Scotland's Most Inspiring Business Person of the Year at the 2017 Entrepreneurial Scotland Awards. She won Innovator of the Year at the 2014 FDM Everywoman in Technology Awards & her previous company was named Top Technology StartUp in Europe by the European Commission.
Speaker, presenter and writer, she is a Tech London Advocate, Women's Enterprise Scotland Ambassador and one of Computer Weekly's Top 50 Women in IT. The Entrepreneur Agony Aunt is Vicky's personal podcast and blog.
Vicky is an advisor, mentor and NXD to a number of startups and non-profits. Her company - Get Market Fit - enables experienced entrepreneurs to work flexibly around family and work commitments, boosting return on investment from corporate innovation and spinning out new startup ventures. She is CEO and co-founder of consumer protection software startup Vistalworks.
@brockvicky, @vistalworks
LinkedIn: https://www.linkedin.com/in/vickybrock/
About Ingenious Women Scotland
Ingenious Women is a programme which empowers female researchers to take control of their careers. It was founded by Janet Wilkinson and Sara Shinton and the programme has been run four times in previous years by the University of Edinburgh. Due to the success of the programme, it is now national and Ingenious Women Scotland ran for the first time in 2018.
This is one of a series of networking events that will be held around the country in Aberdeen, Glasgow, St Andrews and Edinburgh in 2019. For more information about the programme please visit our website, www.ingenious-women.com
The Ingenious Women programme is held in partnership with Scotland CanDo. The programme is run through the University of Edinburgh and University of Glasgow.
We hope that you can join us for the event!
About BCS Women
We run a variety of events, and although most of these have been in Edinburgh and Glasgow we are now planning to travel a little further afield. Topics that we have covered include how to get started with mentoring, the importance of networking, the myths about confidence, and understanding blockchain (with lego!). We've been energised by, and learned from, a number of role models including CEOs, entrepreneurs, and even an ultra-marathon runner.

If you want to connect with BCSWomen Scotland then one of the easiest ways in which to do that is to join our LinkedIn subgroup.
We're always eager to hear your ideas for events that would help you succeed, and would be delighted if you wished to speak or run an event too. Please contact sharon.moore@bcs.org or post in LinkedIn.