About this Event
The Workshop
Ever wanted to try out the magical world of Aerial Yoga? Well, here is your chance!
During the workshop we will explore:
This workshop is open to complete beginners and those who have a little experience but would like some extra time in the hammock.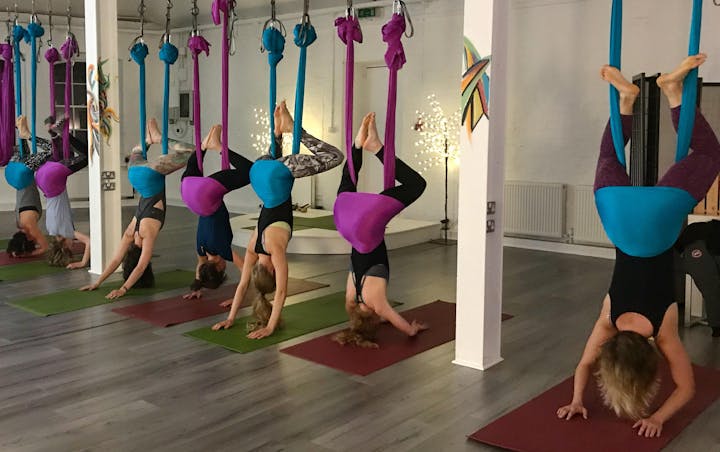 We will be focusing on how to safely use the hammock in your yoga practice and learning to trust the hammock with your weight. You will learn different kinds of wraps, entries and exits and the basics of how to safely invert in the hammock. Most importantly, you will have lots of fun and feel like a child again! Don't be shy, come and try.
Equipment:
On the day of the workshop wear comfortable clothing and bring a yoga mat.
No yoga or Aerial yoga experience is required to attend this workshop, just an interest in yoga and the body.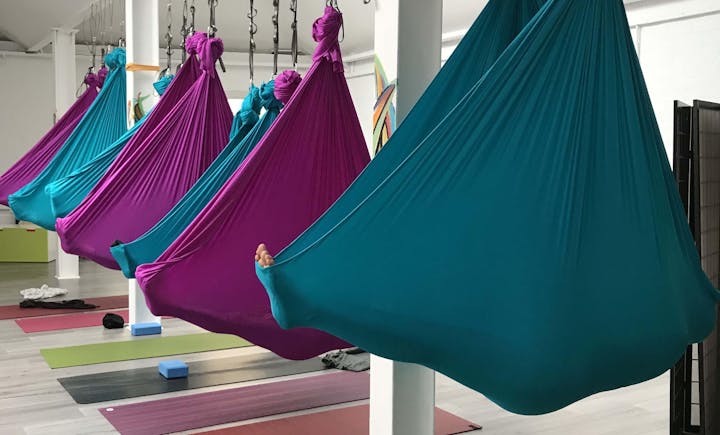 Rose's bio
Rose's passion lies in facilitating healing and vitality through art-making and yoga. As an Art Psychotherapist and yoga teacher she understands how both of these practices work harmoniously together, encouraging a flow state in which healing can occur in mind, body and spirit.
Rose loves the discipline of her Ashtanga Mysore style yoga practice. However, she enjoys the creativity, expression and freedom of many different styles of yoga and movement.
In particular, she loves the playfulness of Aerial Yoga and sharing the practice with her students. She teaches Aerial Yoga regularly and enjoys the sense of community, trust, and child-like exploration that the practice brings.
About Aerial Yoga
Aerial Yoga utilises the benefits of gravity and traction. Using the hammock in diverse ways to both strengthen the body and safely deepen flexibility. The Aerial Hammock is unique in its ability to decompress joints, students often comment on the ability of the hammock to relieve lower back pain.