Description
Are you an aesthetic practitioner looking to start your own business and need help from experts on how to get started? Have you already taken the leap but need help attracting new customers or retaining existing? Then this is the event for you.
What is ABC?
The Aesthetics Business Conference is designed for aesthetic entrepreneurs seeking to establish an aesthetics business or take their existing venture to the next level. The conference provides an invaluable opportunity for practitioners and clinic managers to learn and network with some of the most influential names in the aesthetics business and network with like-minded people. Not to mention the exhibitors available throughout the day

Agenda and key takeaways:

The agenda is been specifically designed to cover all aspects of running a business, and more! We have carefully selected our speakers to share their expertise and experiences with you - their all started somewhere once!
Training and CPD
The importance of good quality training in aesthetics
CPD – how this benefits you as a practitioner
How comprehensive training can set you apart from your competitors
Where to find suitable training courses
The future of training – what can we expect?
Male vs Female aesthetics - Keeping males masculine and females feminine
Business Planning
How to write a successful business and marketing plan
Personal development – how to be yourself in business
Ethical business development
Maximising your client journey – starting the right conversations
Future planning, building relationships through social media
Access to Funding
Getting access to funding
How funding can benefit your business
Building your business
Personalised approach to treatments
Digital Marketing - SEO/PPC
Getting your digital marketing right – how can you promote your business
The changing nature of marketing in 2019
How to highlight and showcase your USPs
The do's and don'ts of successful digital marketing in aesthetics
SEO and PPC
Tax & VAT
Tax and VAT advice to keep you compliant
Company accounts
Personal and corporation tax advice
Tax planning for the future
Complaints Handling & Insurance
How to recognise and manage complaints
How can you avoid complaints?
The difference between dissatisfaction and a complaint
The importance of insurance – keeping yourself covered
What is an insurer's claims process? Top tips on the information insurers need when processing a claim
Body Dysmorphia And Mental Health And How Important It Is To Understand And Treat It

Motivational/Guest Speaker
Their own story, journey and experience
Risks
Stress being a business owner
Marginal gain
Team me
Belief
To read more here about our experts:
https://hamiltonfraser.co.uk/knowledge/abc-2019-meet-the-speakers/
What is included with your ticket to ABC?
8 hours of CPD points
A chance to meet and network with industry leaders and like-minded people
Learning materials to take away
Premium ethically-sourced filter coffee and decaffeinated blends, fruit, herbal and black tea infusions, filtered carbonated and still water and pure juices served all-day
Sweet and wholegrain biscuits, cut fruit platter, warm finger pastries for breakfast and

Selection of morning biscuits and granary bars, fruit basket throughout the day

Hot food buffet

accompanied by a seasonal fruit platter, herbs, and plants grown in the RCPs very own medicinal garden with a delectable cheeseboard
Champagne reception
All food and refreshments are included in the ticket price. There will be a champagne reception between 5pm - 5.45pm. For more information on the event go to aestheticsbusinessconference.co.uk

Brought to you by
Hamilton Fraser Cosmetic Insurance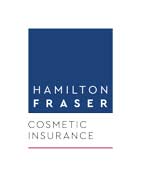 ---
**********************************************************************************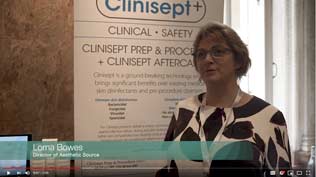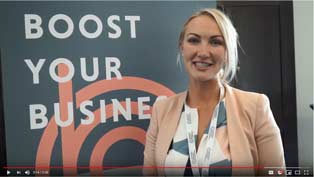 **********************************************************************************
---
"Extremely powerful speakers, great presentations" - 2018 delegate
"Well organised, excellent speakers, location and exhibitors" - 2018 delegate
"This is the second ABC conference working along side Hamilton Fraser to benefit from the opportunity to see some of the best new people in the industry coming to learn about how to set up their aesthetic clinics, how to improve the marketing sales and product delivery in their clinics and I cant wait to come back next year and be seen here again" - Lorna Bowes, Aesthetic Source
---
Refund Policy
Refund Policy 7 days: Attendees can receive refunds up to 7 days before the event date. Any refunds requested after the 7 day countdown will not be accepted.