Description
The Autism Education Trust (AET) is a partnership of individuals and organisations from the voluntary, public and private sectors focused on improving the education of children and young people with autism.
Over the past year, the AET has been working with Ambitious about Autism, the national charity for children and young people with autism, to expand its post-16 training programme with:
A module on supporting young people with autism to move from school to college.
A training manual for support services, local authorities and colleges.
These materials will be demonstrated and launched at the 2017-18 AET Post 16 National Conference.
On the day, you will learn more about:
The AET's post 16 training offer in your region from April 2017.
Why these materials were created and the challenges facing young people with autism, their families and professionals.
How the AET post 16 programme can be used by schools, colleges and local authorities to meet their duties under the Children and Families Act 2014.
The full programme for the day is as follows: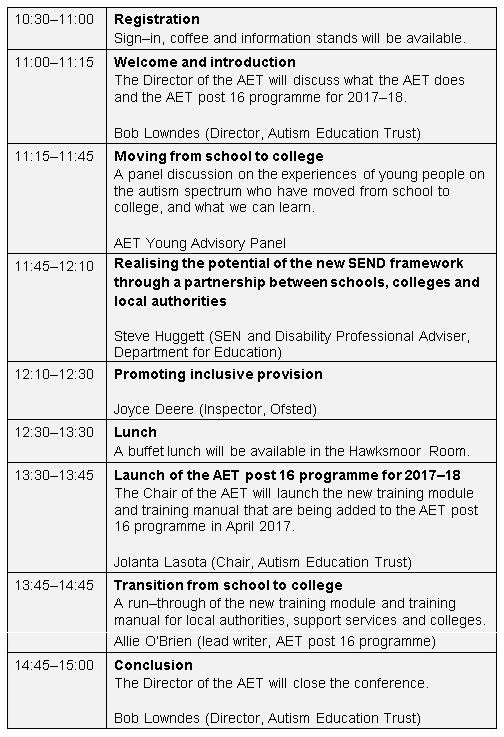 Please note that the programme is subject to change.
Tickets can be purchased for £20 per person. For more information, please contact training@ambitiousaboutautism.org.uk.