Join AETER Equilibrium Leather Workshop to create an exquisites keychain inspired by London architecture.
About this event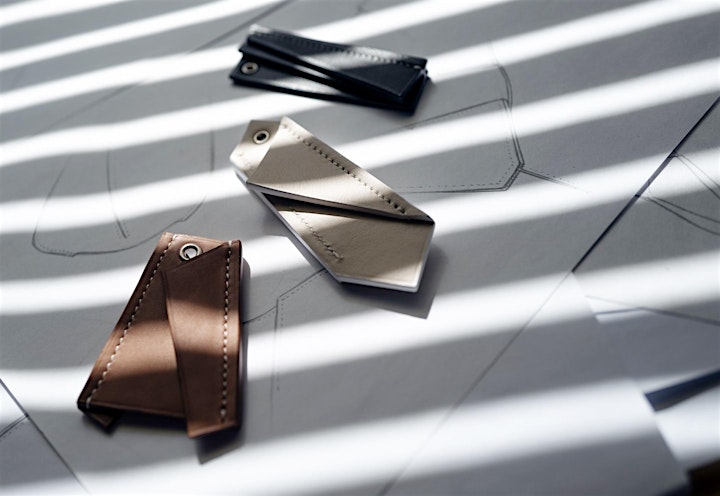 Immerse yourself in modern architecture and the London sky and discuss the feeling and memories evoked by the building you live in or the architecture you enjoy. Following this, you will be guided through the process of creating a small leather keychain as a part of your experience. Our leather workshop will teach you the exquisite and chic leather crafting technique used by AETER to create our own products. Your unique work will capture an elegant, geometric, amazing memory of architecture and London. In the end, you will take pictures in front of artwork created by the leftover leather. We want you to know every single piece is a wonderful gift from nature.
What you will have in the workshop:
1. Create a leather keychain.
2. Experience the exquisite leathercraft in 1.5 hours.
3. Taking wonderful pictures with your design.
4. Enjoy the new collection from AETER in London Fashion Week.
*We only will have 5 people in each workshop. And we need to follow the COVID-19 policy from the UK government.
AETER LEATHER WORKSHOP - £20
///
AETER SS21: Equilibrium pop-up Store
The Equilibrium collection is inspired by the structure of modern architectures. Like architecture, we seek the balance between structure, outline, form and space.
The spirit of exploration and creativity had shaped AETER since its creation, looking at the light, shadow and architecture through designer eyes and bringing to life its unbridled passion for leather and accessories.
Join us at this immersive pop-up and embark on an equilibrium trip between architecture and London.
AETER POP-UP STORE with London Fashion Week - Free
**Pop-up store's Walk-ins are welcome**
///
AETER, a leather accessories designer brand from Taiwan.