Affabre Concinui perform for the Polish National Day celebrations

Friday, 10 May 2019 from 19:00 to 20:15 (BST)
Event Details

Affabre Concinui perform for the Polish National Day celebrations 
Friday, 10 May 2019, 7.00pm
St Giles' Cathedral, High St, Edinburgh EH1 1RE
Polish National Day is celebrated on the 3rd of May to mark the day in 1791 when the 3rd May Constitution was adopted as an Act of Parliament by the Sejm of the Polish Lithuanian Commonwealth. This marked the beginning of the Polish parliamentary system and is regarded as the first modern codified national constitution in Europe. Though seen as the most democratically advanced one of the time, it is believed to have been seen mostly as a potential threat to the neighbouring countries and a significant reason for the subsequent partitioning and removal of Poland from the map of Europe for the next 123 years. The Polish Constitution of 1791 reformed the political system, modernised the social relations, integrated the population and became the symbol of Polish respect for freedom. Since 1791, Poland has gone through partitions, national uprisings, wars and painful fights for freedom, communism and then a period of transformation with accession to the European Union, the NATO structures and again being an independent member of the European family.


Affabre, the Polish chamber singers is a vocal ensemble singing a cappella. They were founded in 1983 in Poznań. The members of the ensemble consists of alumni of two well-known men and boys' choirs of Poznań. The group has performed in the most prestigious cultural centres in Poland as well as abroad and recorded numerous radio and TV programs for Polish and international stations. They have made numerous CD recordings which encompass over 300 pieces of music ranging from renaissance to contemporary music, musical jokes and orchestral works – with a unique and astonishing imitation of musical instruments. A prominent part of their repertoire consists of top pop hits of the 20th century.
After the Fringe Festival concerts Rowena Smith from the Herald wrote about Affabre in her review: 'equal of anything heard in the polyphony series at last year's International Festival.' … 'jaw-dropping cover arrangements'…. 'definitely not to be missed.'
Keith Bruce, the Herald wrote: 'brought another audience to its feet' and called 'Be there if you can-and haste ye back, chaps.'

To get a taste of the music please check their website: http://www.affabre.net/

Programme

                       Mikołaj Gomółka                   -           Nieście chwałę mocarze
                       Wacław z Szamotuł               -           Błogosławiony człowiek
-                    Alleluja, chwalcie Pana
                      Thomas Morley                      -          Sing we and chant it
                      John Dowland                        -          Come again
Jacques Arcadelt                    -           Il bianco e dolce cigno
Hans Leo Hassler                   -           Feinslieb, du hast mich g'fangen
Baldassare Donato                 -           Villanella alla napolitana
Antonio Vivaldi                     -           Cztery Pory Roku – Zima – cz. II
J. S. Bach                               -           Badinerie
                                               -          Suita nr 3 D-dur – Aria         
Fryderyk Chopin                    -           Nocturne cis - moll
Stanisław Moniuszko             -           Prząśniczka
                                               -          Pieśń wieczorna
                       Henryk Wars                          -          Umówiłem się z nią na dziewiątą
                                                                      -          Nie zapomnisz mnie
                       Mateusz Święcicki                 -           Pod Papugami
                      Joe Dassin                              -           Les Champs-Elysees  
J. Lennon / P. McCartney      -             All My Loving
                       Maurice Ravel                        -           Bolero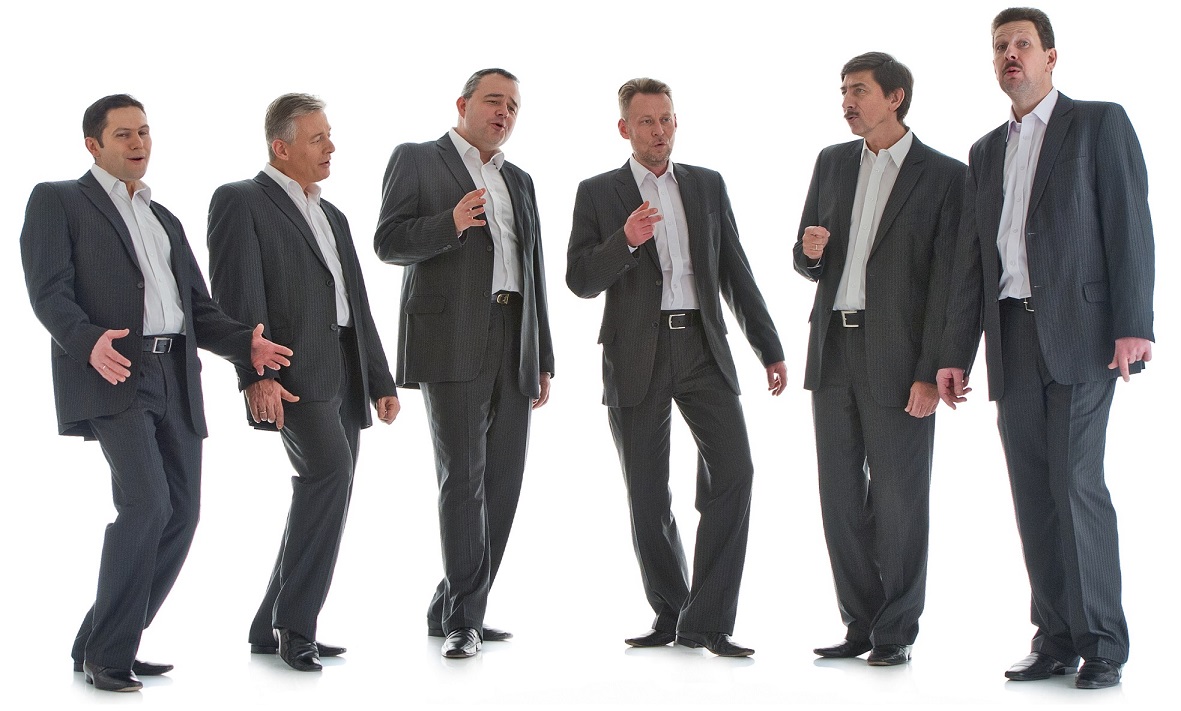 Do you have questions about Affabre Concinui perform for the Polish National Day celebrations ?
Contact the organiser
When & Where

St Giles' Cathedral
High Street
EH1 1RE Edinburgh
United Kingdom


Friday, 10 May 2019 from 19:00 to 20:15 (BST)
Add to my calendar