The Highlife Plus returns to The Jago, featuring epic band Afrik Bawantu, afrobeat collective Joro, plus DJ's Village Cuts and Cal Jader.
About this event
AFLA SACKEY'S HIGHLIFE PLUS+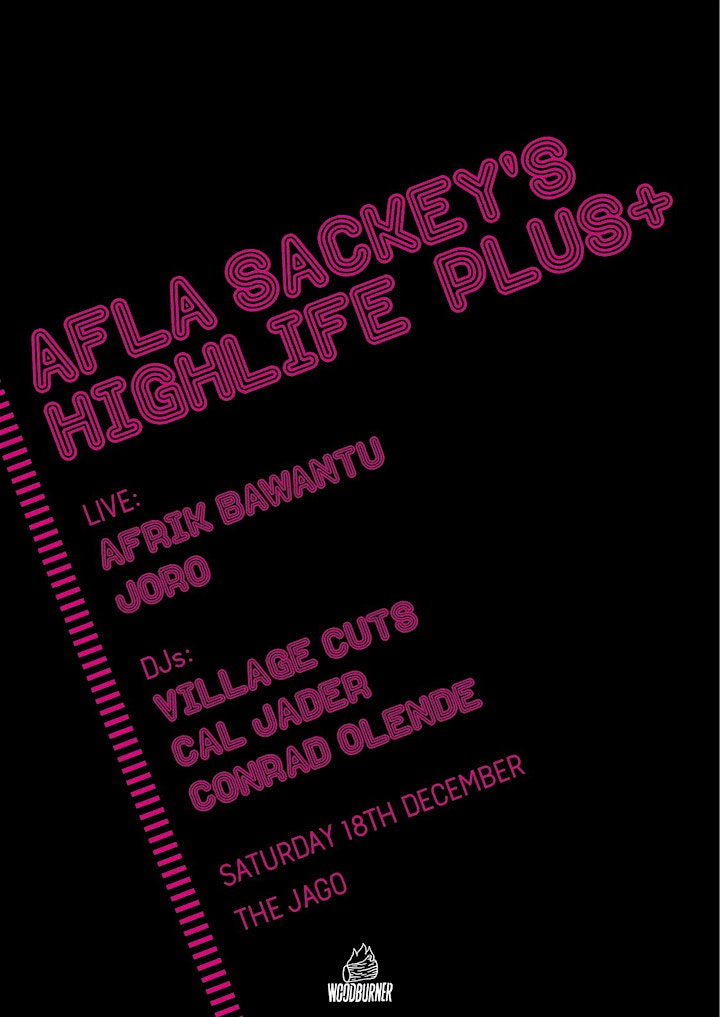 Afla Sackey is a percussionist, vocalist and composer. Born in Accra, Ghana, he has been working as a musician in the UK since 1999. In that time he has collaborated with such greats as Tony Allen, Ginger Baker, Sun Ra, Ibibio Sound Machine, Dele Sosimi and many more.
Highlife Plus was conceived as an opportunity to reconnect with his Ghanaian past, breathing the life into highlife music by covering some of his favourite artists of all time, such as Dr. K. Gyasi & His Noble Kings, Vis a Vis, Pat Thomas, Gyedu-Blay Ambolley and Ampedu.
With his band Afrik Bawantu, and special guest acts and DJ's at each event, these nights draw links between the roots of highlife and the thriving community of world-class musicians and DJ's in London, in joyful celebration.
AFLA SACKEY & AFRIK BAWANTU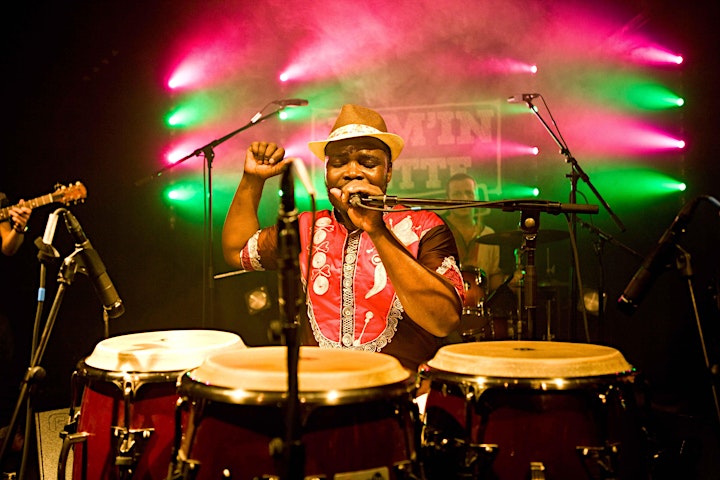 Afrik Bawantu was formed in 2007 by Ghanaian vocalist and djembe drummer, Afla Sackey.
With Afrik Bawantu, Afla brings his musical dream of blending traditional Ghanaian music with sizzling Afrobeat grooves to life, topping it off with an irresistibly funky twist.
Their unique blend of vibrant African rhythms with fast, animated horn sections and heavy bass lines brings a whole new definition to the Afro-Funk genre.
Afrik Bawantu released their EP 'Noko Hewon' in February 2013 to huge critical acclaim, and have since been nominated in the World Music Network's charts.
Finally in 2014 their highly anticipated debut album 'Life On The Street" shook up the new music scene with unique and original style of Afla Sackey's compositions in addition to the gifted musicians in his band.
Currently they are preparing their next album to be released this year.
Ghanaian-born percussionist, vocalist and composer started his creative life as a dancer with the Bukom Ensemble of Ghana, known for their infectious folk-driven rhythms. Afla's elders soon recognised the musical potential of this youth and encouraged him with careful guidance and training. This provided the foundations upon which Sackey has developed his career in music and dance.
Henceforth Afla came to London with Kakatsitsi Master Drummers of Ghana and has since thoroughly involved himself in the UK music scene. He graduated from the Guildhall Leadership Masters degree programme in 2012. With his wealth of music and dance experience, Afla is an inspiring educator, providing workshops and training to a diverse range of students from primary school children to elderly. Afla has been Afrobeat teacher at the Royal Academy of Music, and continues as guest lecturer and workshop facilitator in universities as far flung as Japan, Singapore and Argentina.
Alfa's talent has been recognised by many well established musicians whom he has collaborated with and recorded as a session musician. Great artists such as Sun Ra, Ginger Baker, Seun Kuti, Sons Of Kemet, Tony Allen, Yaaba Funk, Dele Sosimi and many more.
JORO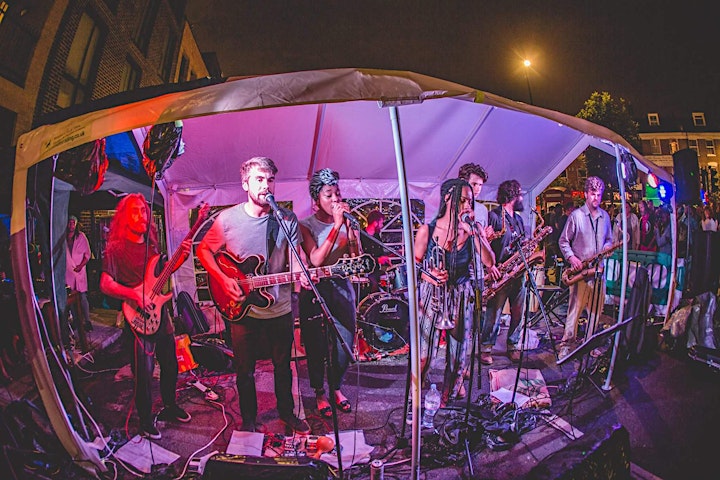 JORO are a 10-piece afrobeat band from London, England. The band formed in early 2016 and released their self-recorded EP in July 2016. This release featured a mix of original music and new arrangements of some of their favourite afrobeat tracks.
The band consists of musicians from a range of musical backgrounds who have come together due to their shared love of afrobeat and groove music. The band's past musical experiences in jazz, hip hop and rock come through in their music and create a unique take on the traditional afrobeat sound.
JORO have played several shows in London and performed at Wilderness, Farmfest, Ealing Summer Festival and Brockley Max Festival. Shows across London include Hootananny Brixton, The Magic Garden, Grow Hackney, Paper dress vintage, Upstairs at The Ritzy and The Fox & Firkin.
VILLAGE CUTS (DJ)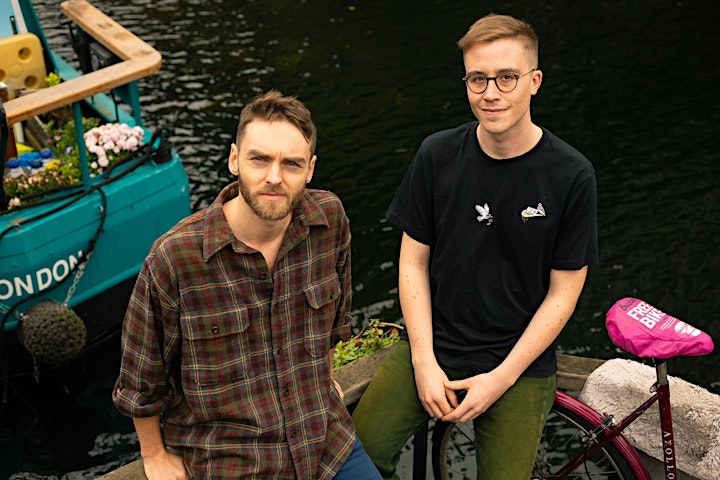 Village Cuts are a dynamic DJ / Producer duo from London, showcasing music from Africa, Latin America & the Caribbean, through the lens of UK club culture. Since their inception in 2018, they have ignited dance floors at venues and festivals around Europe, whilst holding down regular club nights and live events across London.
The duo have released music with labels such as Wah Wah 45s, Strut Records, Galletas Calientes, Albert's Favourites, Palenque Records, Heavenly Sweetness and Mawimbi, and have collaborated with pioneering musicians from Kenya, Congo and Colombia. Village Cuts are truly committed to championing new sounds whilst celebrating global underground movements.
Village Cuts tracks have been played on 6Music, 1Xtra, Worldwide FM and various stations around the world. Whilst maintaining a regular Soho Radio show that has featured guests from the UK, Uganda, Angola and Colombia, they've also curated shows on Rinse France and Mexico's Ibero FM.
CAL JADER (DJ)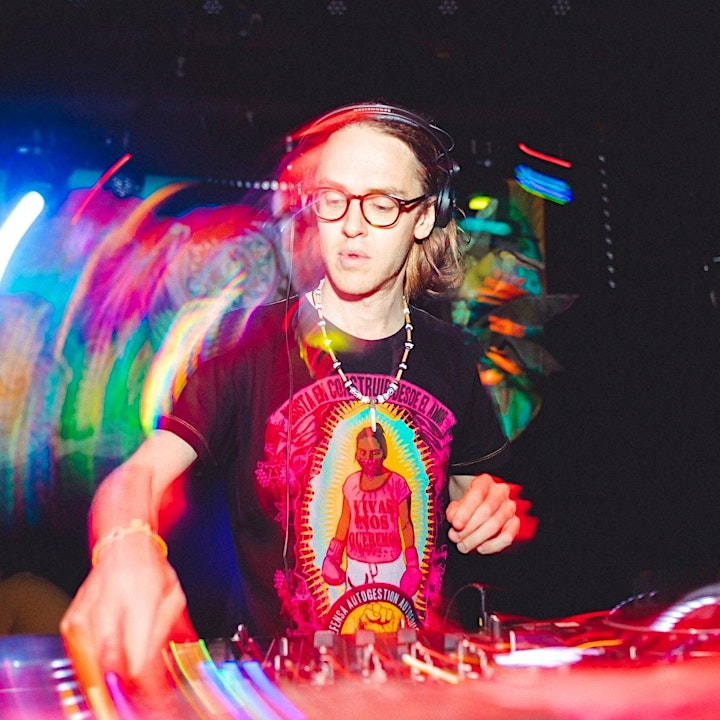 Cal Jader is one of the musical activists, founders and original 'dancehall caballeros' behind event promoters, and now record label Movimientos. With his trademark blend of red hot 'classico' latin beats, uptempo carnival rhythms, tropical bass and fresh global sounds he is helping to soundtrack London's alternative scene with regular sets across the capital. Cal has played around the globe Mexico City, Beirut, Bogota, Kuala Lumpar and Istanbul as well as touring Brazil and plays regularly on the tropical club scene around Europe in in Paris, Barcelona, Lisbon and Berlin.
He's also DJ'd at shows for Manu Chao, Chico Trujillo, Chocquibtown, Los De Abajo (Ollin Kan Festival, Mexico City), Novalima, Bomba Estereo and Calle 13.
Organizer of Afla Sackey's Highlife Plus+ | Afrik Bawantu + Joro + Village Cuts